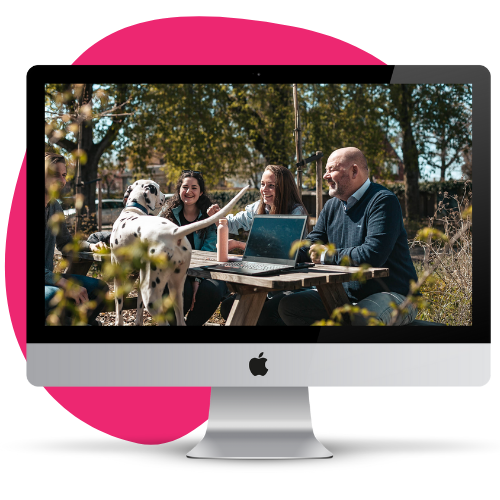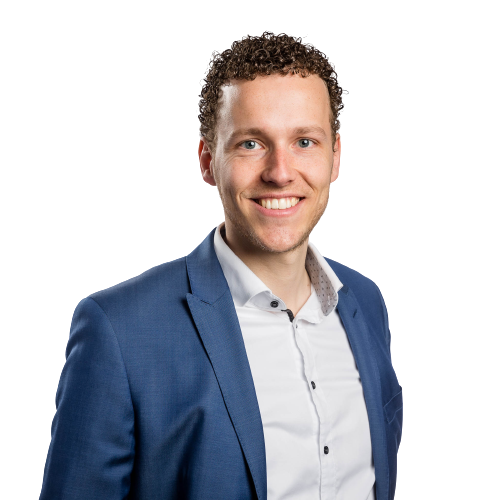 CTO | Founder | Tableau Zen Master
Our very own Tableau Zen Master Merlijn is our Tableau-guru and one of the founders of Infotopics | Apps for Tableau. He lives in the small city of Hardenberg, which is also where our office is based. As he is always the person with crazy, innovative ideas, it's not surprising that he is responsible for creating, developing, and updating our Extensions. Merlijn lives by the rule of thinking in solutions, not in problems and that's why he loves to turn ideas into products that customers love. In his free time, he volunteers by giving speed skate training to children and adults. He enjoys nature while cycling and also loves spending time with his two little rabbits.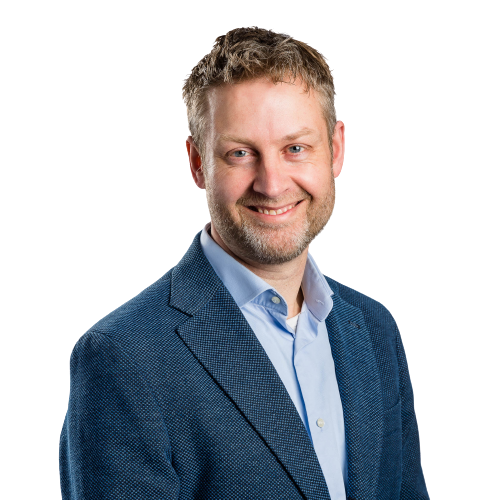 Richard van Wijk
Our always busy Richard is the CEO of Infotopics | Apps for Tableau. He loves to grow and improve our organization, therefore he takes care of several tasks. He lets Tableau customers experience our premium Tableau Extensions value, works closely with Tableau management and development, and comes up with marketing strategies. Leading the Infotopics | Apps for Tableau team gives him a lot of energy every day because customers experience enormous value by using our Extensions. Important values for him are teamwork, freedom, innovation, and FUN! Richard was born and raised in Groningen, where he also started his Business Intelligence career. In his free time, he likes to spend time with his wife, kids, and dog. He is also very passionate about playing and coaching basketball and watching pro basketball at Donar Groningen.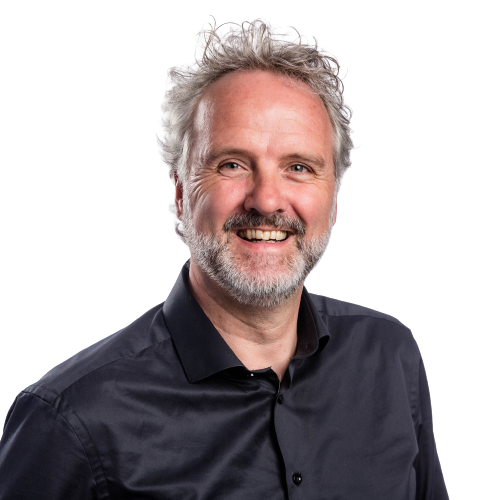 Ruud Hasselerharm
Infotopics founder Ruud is our biggest fan. He loves creating (analytics) solutions that help people solve real business problems. At Infotopics | Apps for Tableau, Ruud continues to mix experience, entrepreneurship and his passion for data and technology to make the business grow. He is also responsible for showing us the right numbers. In his leisure time, he likes travelling, watching his food forest grow and enjoys the outdoors while cycling or walking his Swiss shepherd Siggy.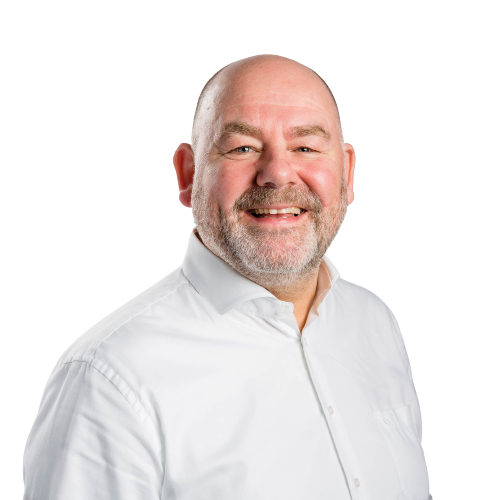 Siebe Grijpma
Siebe grew up in Oldenzaal, a small town in the Eastern part of the Netherlands. He has a Chemical Engineering background but soon discovered that everything computer-related was more appealing to him than the Chemical Industry. In 2012 Siebe joined Infotopics and experienced the benefits of Tableau Software. In 2018 he joined Merlijn and Tjalling, starting the division 'Apps for Tableau', where he fulfils the function of Product Manager. He likes to translate customer ideas and customer use cases into improvements, enhancements, or even new extensions. "It was the best choice of my life to become part of the Infotopics | Apps for Tableau journey!" Siebe has many hobbies in his free time. One of his passions is cooking (especially on his beloved green kamado BBQ) and he also likes to do recreational cycling and photography.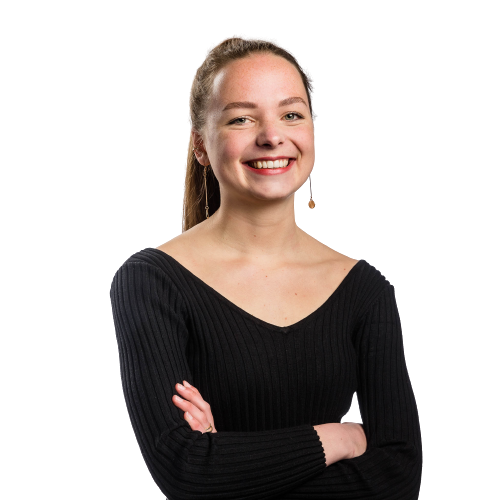 Jenne Morsink
Marketing & Communication
With a background in Creative Business, Jenne is a valuable online marketer. She brings a lot of positivity, creativity and authenticity to the team. Being in a friendly atmosphere with passionate and encouraging colleagues is why Jenne loves working at Infotopics | Apps for Tableau. Jenne thinks optimism is essential and always tries to see things from a positive perspective. In her spare time, she loves to play sports, take long walks in the beautiful nature of Twente, and spend time with her friends and family. She is very passionate about singing, too.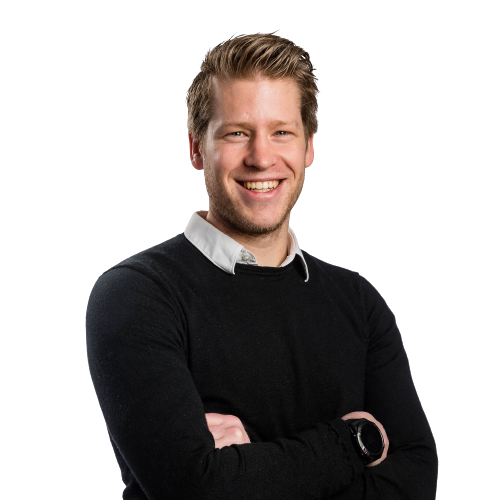 Yoram de Langen
Yoram likes to work with intelligent, experienced, and talented people who are, just like him, passionate about data. This is also why he loves his job at Infotopics | Apps for Tableau! He has an educational background in IT & Application development, which grew his love for creating websites and apps. Yoram is one of the people who create the fantastic Extensions we offer, as he is part of our Developers team. His work revolves around building our Premium Tableau Extensions and improving the digital workflows of the company. Next to his job, he volunteers to be part of the fire brigade in the city he lives. In his spare time, Yoram likes to game and experiment with projects mainly driven by data.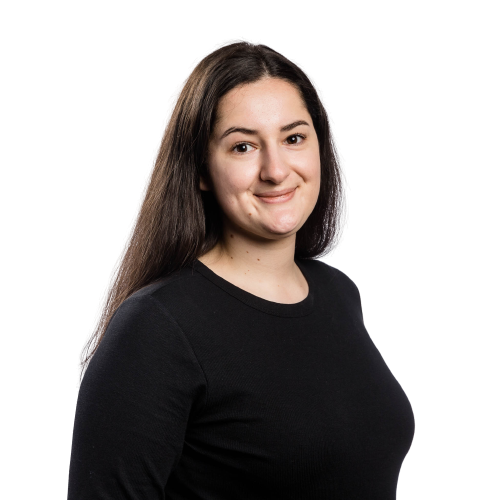 Maria Ovcharova
Sincerity, honesty, and respect are values Maria lives by. Maria is our social media expert with Bulgarian roots. She was born and raised in Sofia and came to the Netherlands for her Bachelor's studies. "What I really like about The Netherlands is the informality between people, as it creates space to speak your mind, no matter your age or status." The informality, together with how encouraging everyone in our team is regarding our efforts, are the most important reasons she likes working at Infotopics | Apps for Tableau. In her free time, she usually hangs out with her friends, likes to travel and experience new cultures.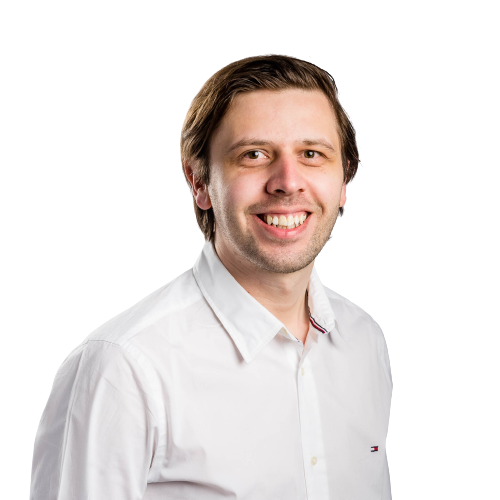 Vincent Cruickshank
Vincent is one of the people to contact if you're curious and want to know more about our Premium Tableau Extensions, as he is part of the Sales team. Vin is originally from London, UK, but he moved to the Netherlands and is currently learning the complex Dutch language. Vin worked as an Operations Manager at a cemetery in the UK and was involved in digitalizing the area's maps. That experience made it easier for him to understand Tableau and quickly get on board with Infotopics | Apps for Tableau. Vin is the perfect colleague to have around when you need some positivity. He's a big Tottenham Hotspur fan and also likes to play amateur football in his spare time. He claims he will continue with it until his body says "no more"!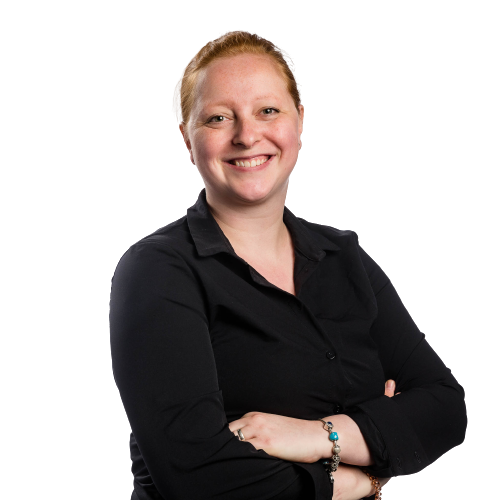 Evelyn Tempel
Evelyn is our ProcessMining researcher. She grew up in Klijndijk, a small town in the North-Eastern part of the Netherlands. Being always open to new experiences, Evelyn moved to Twente for her study of Business Administration. Currently, she is combining a teaching job at the International Business School of Saxion UAS with doing research at Infotopics | Apps for Tableau. She loves the combination because it allows her to use the insights from our company in her classes and vice versa. According to Evelyn, working at Infotopics | Apps for Tableau is innovative because you have a lot of room for your ideas. In her free time, she loves to walk. Therefore, she is training for her goal: participating in the "Nijmeegse Vierdaagse," a popular four-day walking competition.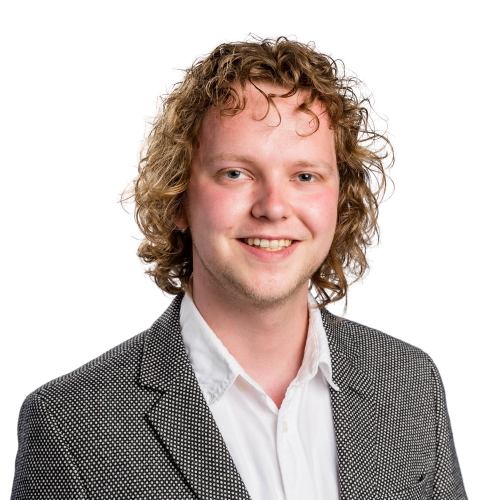 Harm Jan Beekhuis
Harm Jan is one of our awesome developers with a great can-do mentality. He is reliable, straightforward, and loves to make great Extensions. He grew up in Nijeveen and was always busy with constructing and programming. In addition, he did his master's in Physics, which was always closely related to programming. Helping people is his passion, whether it is at work or in his personal life. He is a lifeguard during the summer. He also likes to drum in his professional cover band, making sure that all kinds of parties become unforgettable.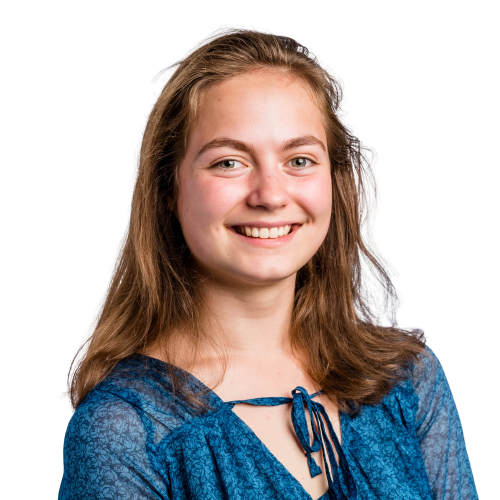 Sophie Hotovska
Sophie grew up in Kryvyi Rih, Ukraine, and came to the Netherlands to study International Business. Driven by people and always eager to improve and challenge herself, she became very passionate about (neuro)marketing, Data Analytics, and SEO/SEA. People inspire her to improve and challenge herself, which is also one reason she likes to work at Infotopics | Apps for Tableau. Our team motivates her to do her absolute best and improve her skills. Always saying 'YES' to every activity and having lots of energy brings her the joy of an active lifestyle. When she is not doing yoga, fitness, or jogging, she discovers new ways to keep learning about herself and her passions.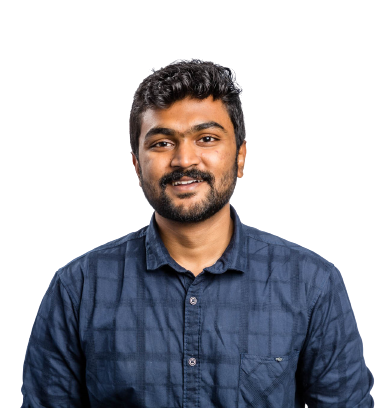 Anirudh Somadas
Anirudh grew up in Kerala, India. He came to the Netherlands to do his Master's in Geoinformation Science and Urban Planning at the University of Twente. He has always been passionate about how "important" and "strategic" data is which led to research in the area of computational urban science and policy. There he explored how to harness the power of data for informed decision-making. He passionately believes that building tools to efficiently interact with data is crucial for informed decision-making, in a world where complex interdependencies is a norm. What he likes most about our team is the freedom and the opportunities to grow and learn. Also, the passion and energy which everyone at Infotopics shares fascinates him. In his free time, he likes photography and abstract art. He is also part of research groups and NGO's working on environment/sustainability and rural development.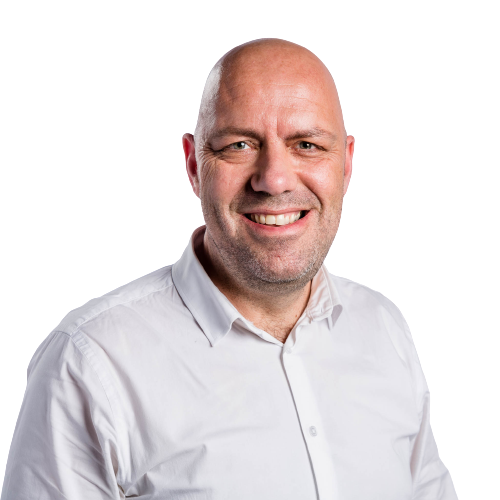 Patrick Olde Daalhuis
With his mission to make customers happy by letting them discover the value of our products, Patrick is a Sales representative at Infotopics | Apps for Tableau. He was born and raised in Hengelo, the Netherlands, where he still lives with his family. Patrick started in the Finance industry where he learned a lot about processes, data and BI. In 2008, he made a switch to sales and consultancy in software and after that, he worked as a partner manager at Topicus where he was responsible for customers. Patrick is a positive, loyal and open-minded person who wants to make the world a better place. Being part of a skilled, enthusiastic and innovative team, and working on products that deliver a lot of value for customers is why he likes to work at Infotopics | Apps for Tableau. In his spare time, he likes to cycle, read, have fun with family and friends and he is also on the advisory board of a local political party in Hengelo.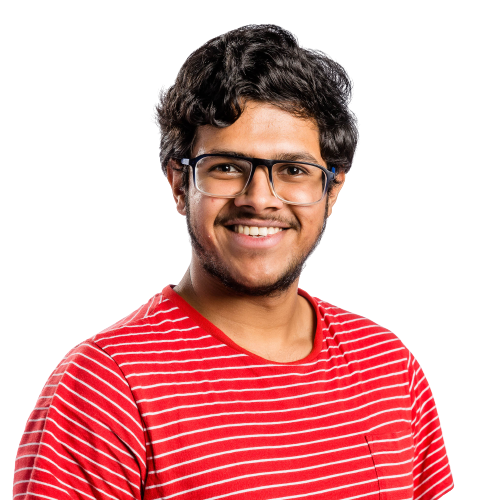 Sriharsh Amur
Being efficient, realistic and clear-headed are values that drive Sri, one of our talented developers who comes from India. Although he was born in Mumbai, he lived in over 6 cities and has travelled extensively across India. He came to the Netherlands for his Bachelor's in Computer Science. Sri likes to work at Infotopics | Apps for Tableau because of the conducive environment for newcomers to catch up and be creative. The fact that the team is very friendly, helpful, encouraging and optimistic motivates him to work even harder. When he is not bombarded with assignments and projects at the university, he likes to do some physical challenging activities, playing the piano, hanging out with friends or preparing for certifications to become an ethical hacker.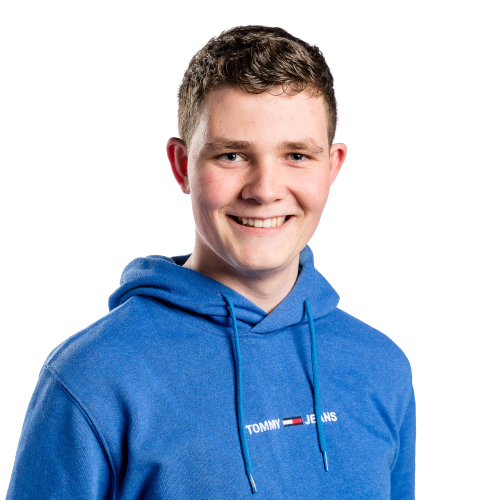 Krijn Grimme
Always eager to learn and know more, Krijn is our very skilled Junior Developer. He grew up in a small village called Sibculo and he always had a great interest in computers and programming. He started learning how to program by himself when he was in high school. Currently, he is studying for his Bachelor's in Computer Science. He likes working at Infotopics | Apps for Tableau because of the friendly and helpful team who are very supportive. When he is not working or learning at school, he likes to hang out with friends.