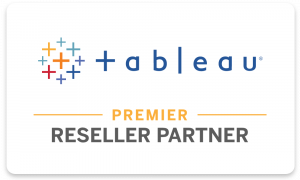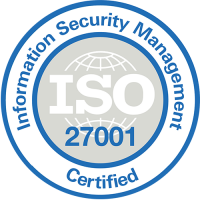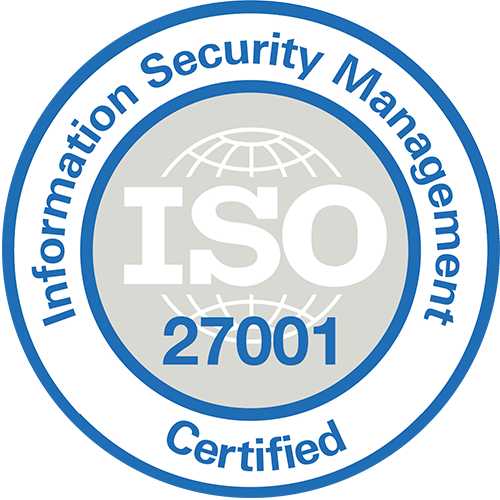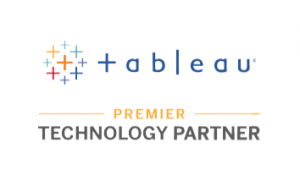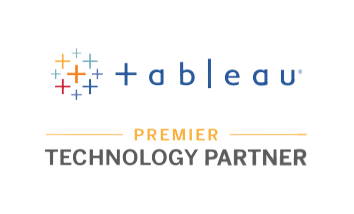 Let the Visual Analytics reinvent your retail environment and increase customer satisfaction!
Add, Edit and Save Data in Tableau!

Add, Edit and Save Data in Tableau! - WriteBackExtreme enables Zurich Insurance Company Ltd (DIFC) to create customized dashboards where data can be added directly into Tableau. Incorporating this feature into an environment which is automatically updated saves significant efforts that would have been otherwise spent on the preparation of offline tools, translating into significant time savings, more agile decision-making, and encourages collaboration between team members. 

Customization and Easy Work in Tableau with SuperTables!

Customization and Easy Work in Tableau with SuperTables! - LAND-DATA discovered huge value in the self-service, customization, and ease of use of SuperTables. With the extension, they were able to pivot the right data for their users in the proper styling with all the necessary background information. Read their success story below!

Building a community with PictureThis

Right now, the Greenhouse is helping to build the community within Invesco. It increases data literacy within the company, and people can get more out of the data because it is visible within the organization. Sharing reports and data in this way makes it more efficient to work with the data within the organization. People know where to look for information. Most reports are visible to everyone. There are, of course, a few reports that aren't visible for everyone because they contain sensitive information. The about pages of these reports are visible, but people cannot click on them if they don't have access. Overall the PictureThis extension allows Invesco to build that community and create a complete repository within the company.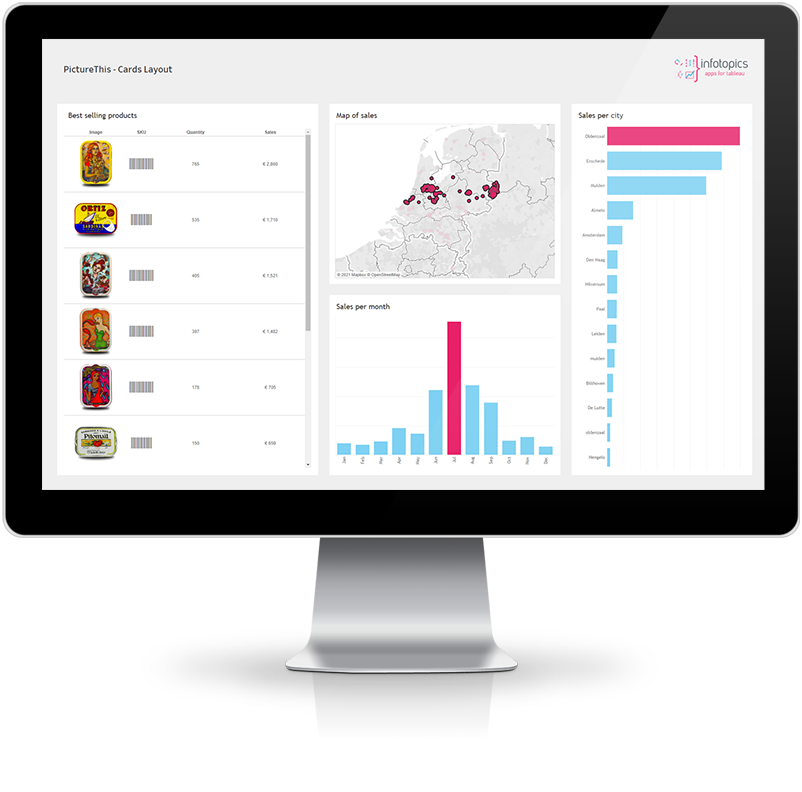 Use PictureThis to make dynamic image tables that can be used as a filter in your dashboard! It allows you to display your data in an attractive and creative way within your Tableau Dashboard! Save time on maintaining and updating shapes and images in the dashboards.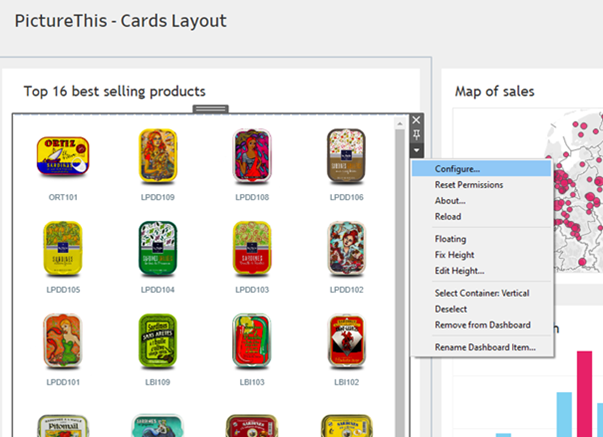 Making impact with Dynamic Images in Tableau
PictureThis is a secured premium Tableau extension that enables users to create dynamic image tables from their data and use them to filter their dashboards. Desigual found huge value in PictureThis through visualizing their articles with images instead of text and facilitating the data analytics process for end-users.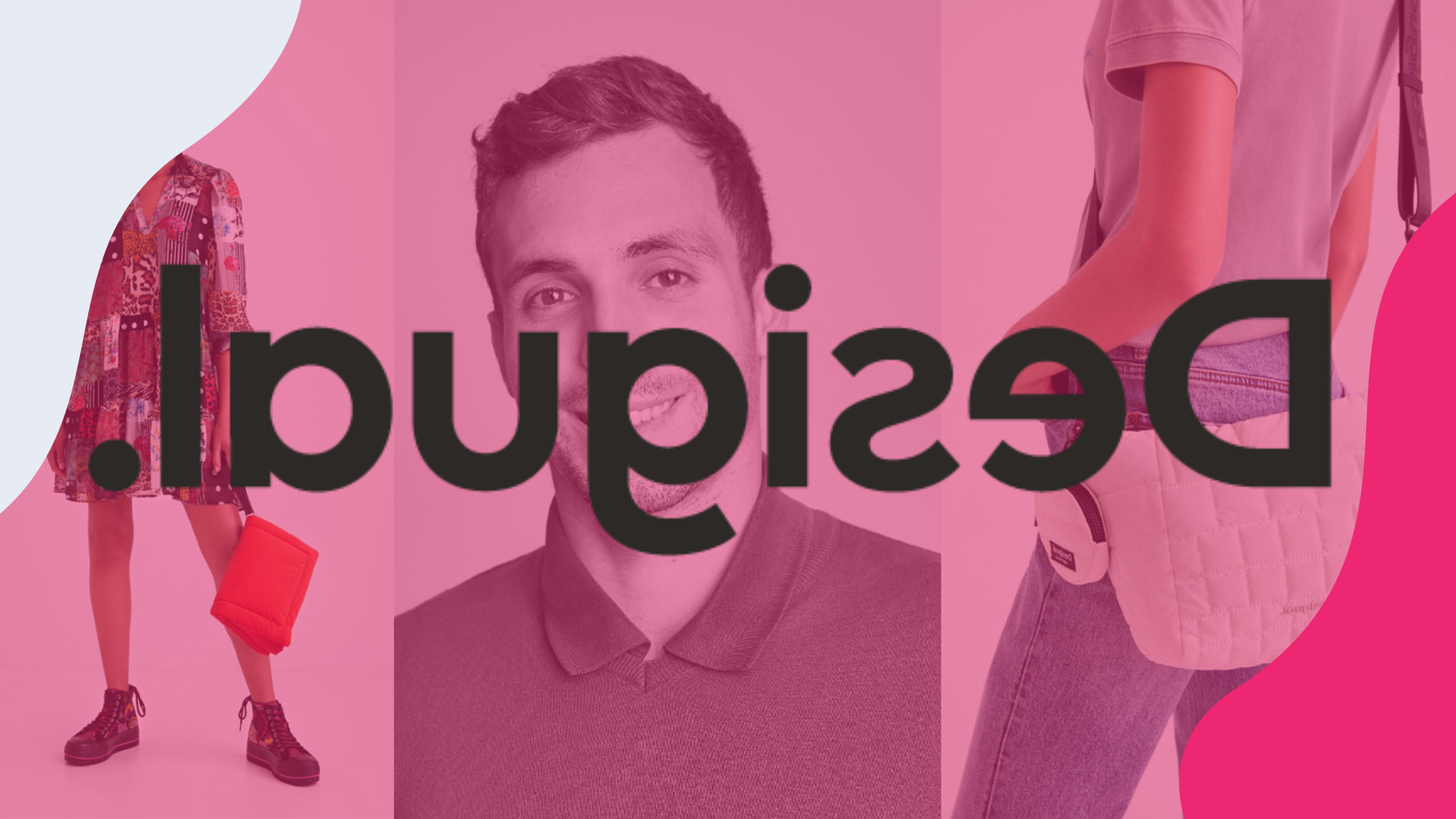 Add, Edit & Save Data in Tableau
Add, Edit & Save Data in Tableau
Improved Decision-making, Saved Time & Money with PictureThis
At PVH, the parent company of Tommy Hilfiger & Calvin Klein, teams are responsible for designing, developing, merchandising & selling thousands of new styles across seasons. Thanks to dashboards built using PictureThis, these teams can leverage high-resolution product imagery in combination with product performance metrics to analyze the collection. Decision-makers can easily sort through the data and determine the performance of each style. Saving time, making better decisions, and enhancing data analytics are some of the benefits PVH achieved with our premium Tableau extension!
Add, Edit & Save Data in Tableau
SuperTables
With the SuperTables extension, there is no need to create countless dashboards that have to be maintained. This will save a lot of time which can be spent on much more important tasks! The extension itself is incredibly easy to use as there is a huge number of Excel-like features within your familiar Tableau environment!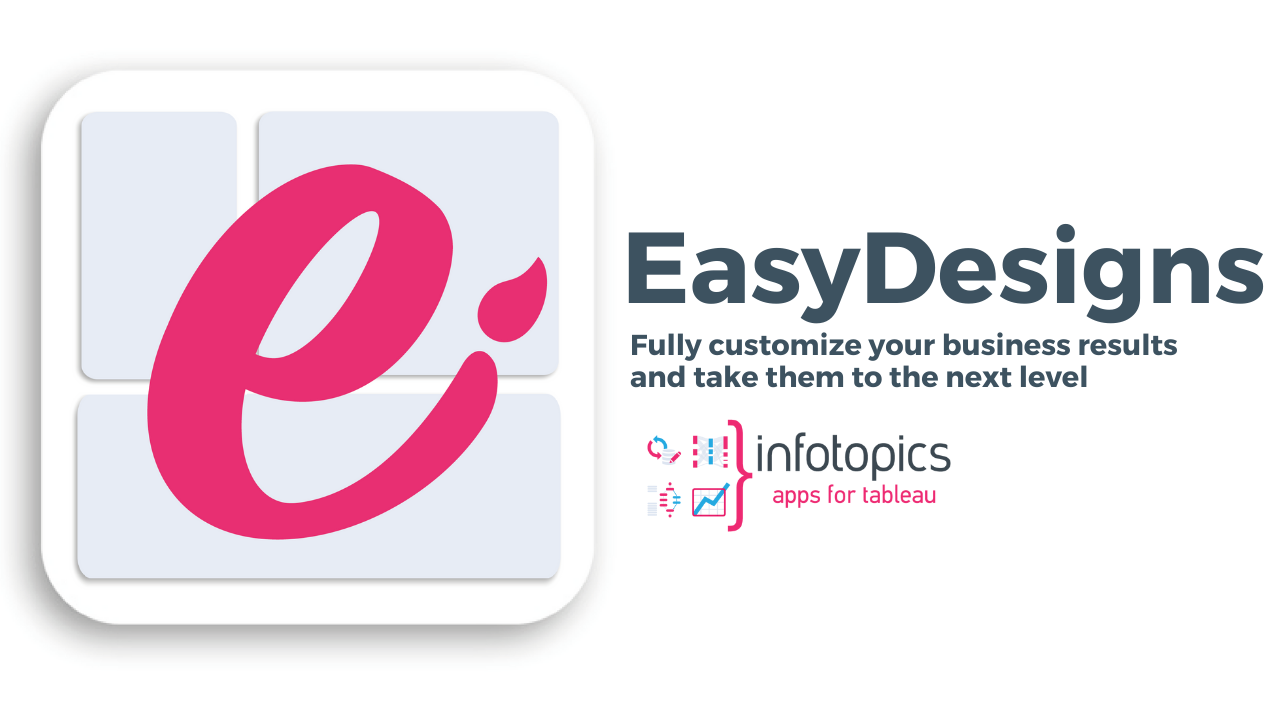 With EasyDesigns you can change scalable containers at any moment and even save themes! Your layout can match your corporate identity and make it even better: just store it in a file, share it within your company and let all employees implement your corporate identity in Tableau Dashboards! No external tooling is needed anymore!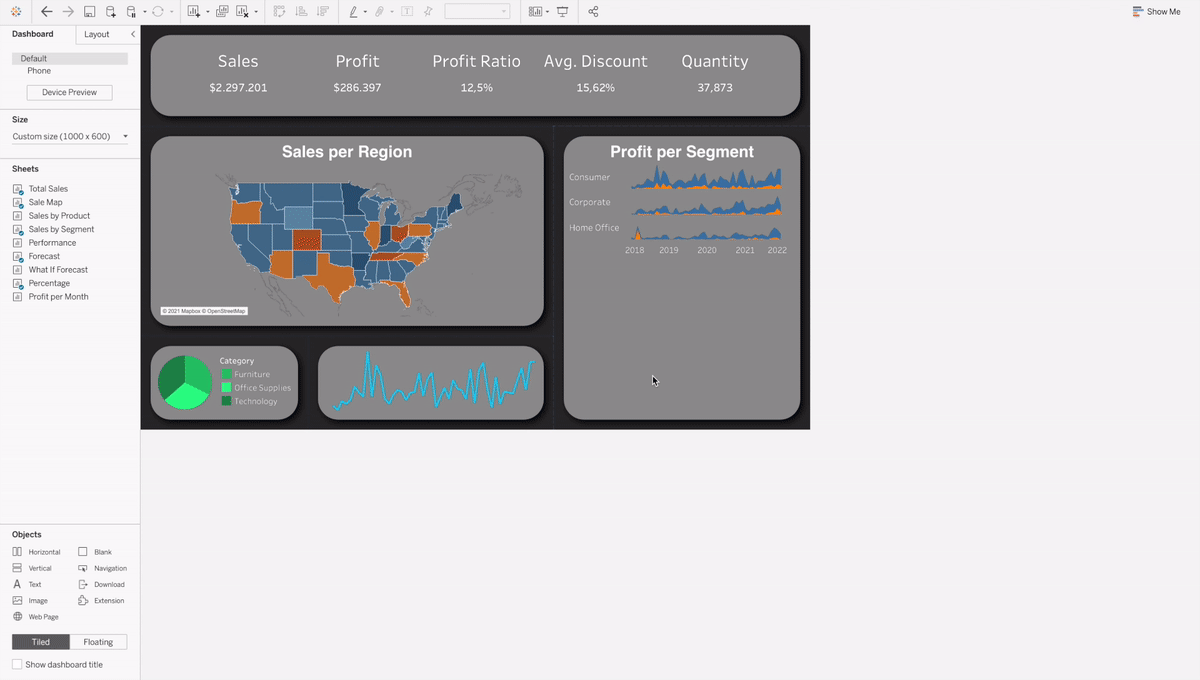 Governed and Secure Products
All our products are secure as we comply with ISO 27001 and NEN7510. Your data and user access is secured under Tableau's governance. Our products are 100% secure on premise or private cloud deployed and facilitate your workflow in Tableau, eliminating the need to move to external programs.