Did you ever meet the challenge of having to periodically share management information with all shop owners or outlet managers? Tableau Server is an excellent tool to do this, but what if you want to send one file with several dashboards from different workbooks? Or, what if there is a large group of users in your organization who do not have access to Tableau Server yet? Have you ever tried to share your dashboards with people from outside your organization or behind a firewall on a regular basis?
Tableau MailScheduler is the perfect solution to these issues! It comes in handy when sending multiple filtered dashboards, originating from one or more published workbooks, as a single PDF file to the mailboxes you want! Use (user-specific) filters, mailing lists, special views, and many more options to create the personalization you need! Automatically store every created PDF file on your network drive for auditing or any other purpose. You can even export an Excel crosstab and attach it to the mail!
Automated Time Scheduled mailings
No need to be at your computer, just mail your Dashboards at a pre-defined moment!
Easily set the interval and time or pause it at any moment. You can even connect multiple tasks to your schedule for the easiest experience!
Instead of sending Excel files, you can send emails with a copy of the dashboard to any recipient, whether they have Tableau or not.

Push information to non-Tableau users with export
Do you want to set what Dashboards should be exported in what format, such as PDF, CSV, PNG & cross-tab XLS? It is available with Tasks! Even add mailing lists to your task to send mails to many recipients very easily.
You can also filter your dashboard on the users' needs and if you want to send newsletter mails, you can use images in the body text of your email!
Send multiple tasks to the same list of users with filters
Easily send multiple tasks to the same list of users with MailingLists. Add recipients to the mailing list and use this list to send out the emails.
It is even possible to use a permission structure, just assign a user-specific filter to recipients! This can be used in the task to filter the dashboards!
10 reasons why you should use MailScheduler
Send PDF, CSV, PNG & cross-tab XLS files of your Tableau dashboards from different workbooks by email

Get a head start in implementing Tableau Software in your entire organization.

Use automated time scheduled mailings

Manage sites and accounts to operate the MailScheduler

Simple, flexible and reliable in scheduling and operations

Live and running in less than a day

No additional investments in hardware or licenses

Use (personal) filters, inline images and/or set parameters in dashboard views to create personalized emails

Just push the information to non-Tableau users, no separate reporting infrastructure needed

A detailed installation manual and product guide are available to get the most of out your app!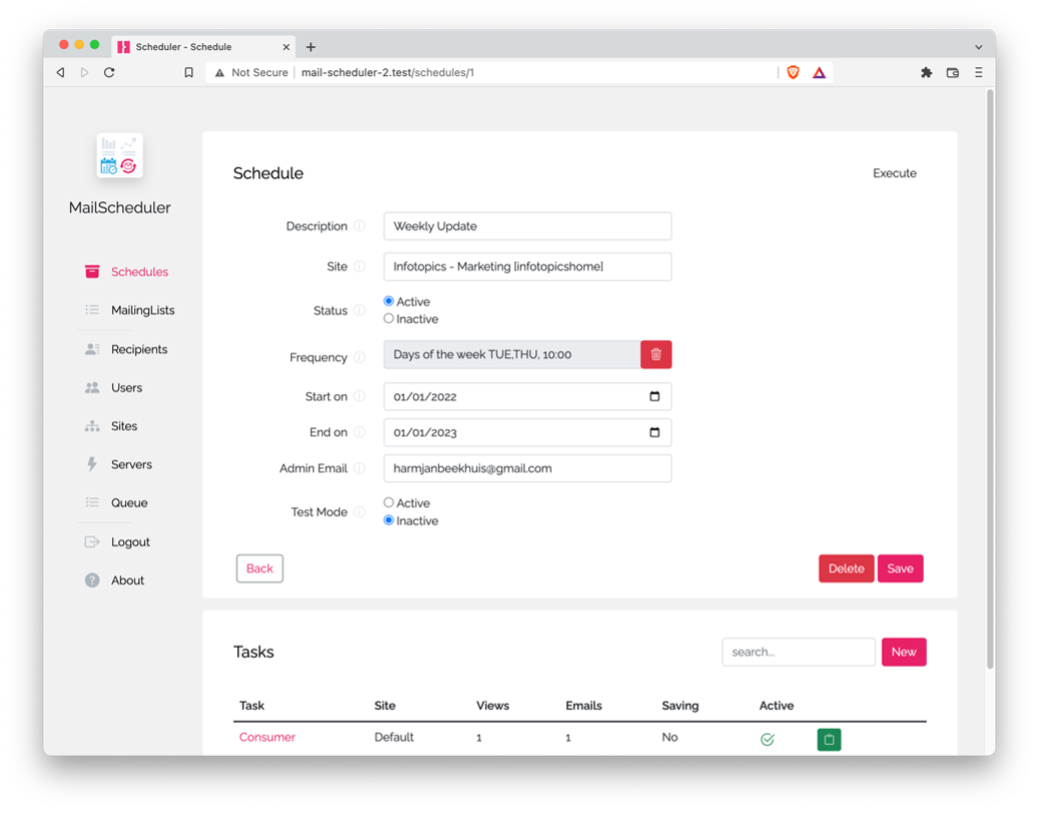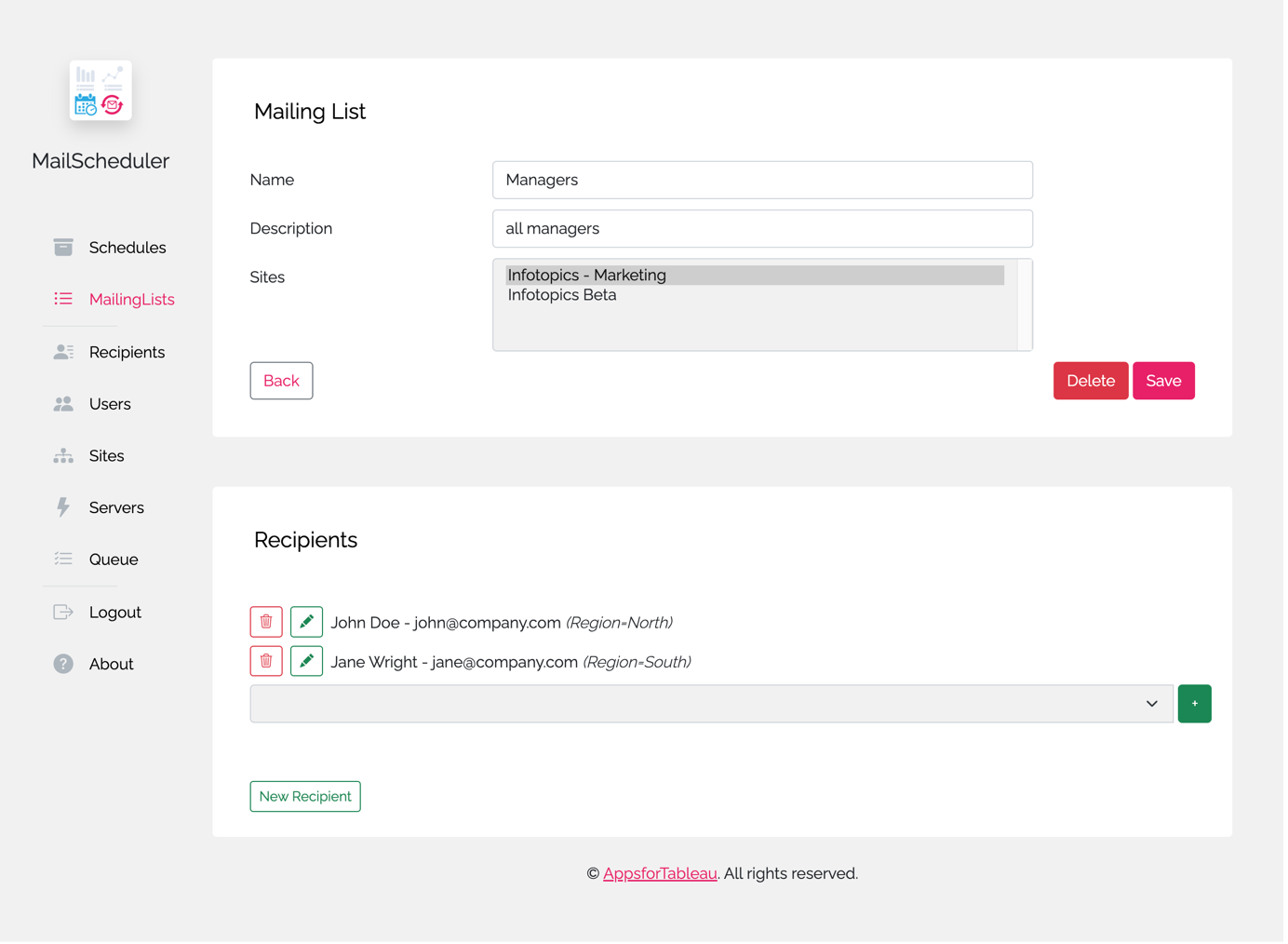 Are you ready to try MailScheduler?
Support
Our team is committed to your success with Infotopics | Apps for Tableau
ENTERPRISE
Billed Annually
14 Day FREE Trial
Tableau Desktop – Tableau Server – Tableau Cloud
Be in control of updates
Does not require internet
Connect to multiple Tableau Server environments
On Premise deployment
Private Cloud deployment
Support by ticketing system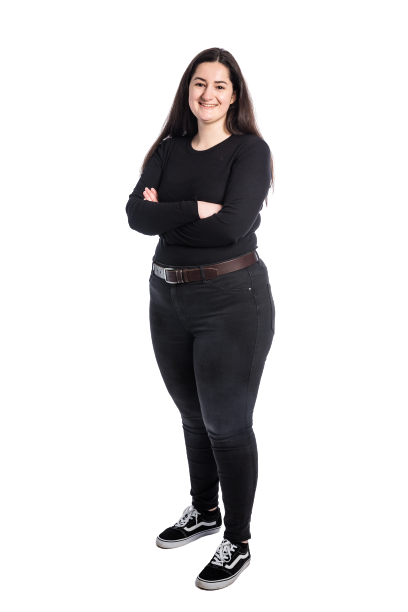 Governed and Secure Products
All our products are secure as we comply with ISO 27001 and NEN7510. Your data and user access is secured under Tableau's governance. Our products are 100% secure on premise or private cloud deployed and facilitate your workflow in Tableau, eliminating the need to move to external programs.