Visualizing the dynamics of a process in Tableau with ProcessMining
ProcessMining enabled Shanghai Data Compass to fulfil the requirements' gap between Business Process Management and the BI tool Tableau and to visualize the dynamics of its process. Thanks to the extension, Data Compass can successfully perform process analysis and real-time monitoring in Tableau while saving time and resources.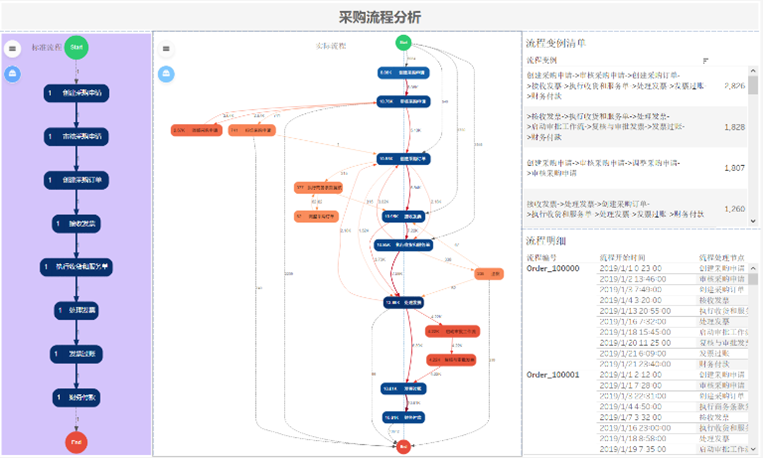 Data Compass is a consulting company that offers multi-dimensional services in Digital Technology, Consulting and Implementation of Services through Big Data, AI and Digital Experience. The company works hand-in-hand with businesses to drive innovation and improve the way people work and live.
Discovering ProcessMining
Prior to discovering ProcessMining, Data Compass had no ideal solution for process analysis. Only when there was a severe problem, and everyone already knew it happened, they could discover the error in the process and try to solve it. This activity required a lot of time and huge labour invested. In the end, the results were far below expectation, and the entire experience was a nightmare.
After implementing Tableau, Data Compass wanted to discover a process analysis solution that could be implemented in the BI platform and reduce the need to use two separate tools for business and process performance analyses. A quick Google search led them to the ProcessMining extension and much more!
Procurement to Payment (P2P) Process Analysis
ProcessMining enabled Data Compass to analyze steps in the P2P process that have been changed in near real-time. Once the change has been identified, they can find the associated costs, the process flow variation when implementing it, and the causes of the change. Furthermore, delays in purchase orders, lack of proper authorization, and lack of automation can also be identified, and quick decisions can be taken to solve them.
"The experience of using these premium Tableau Extensions is so fabulous!"
– Alex Liu, Shanghai Data Compass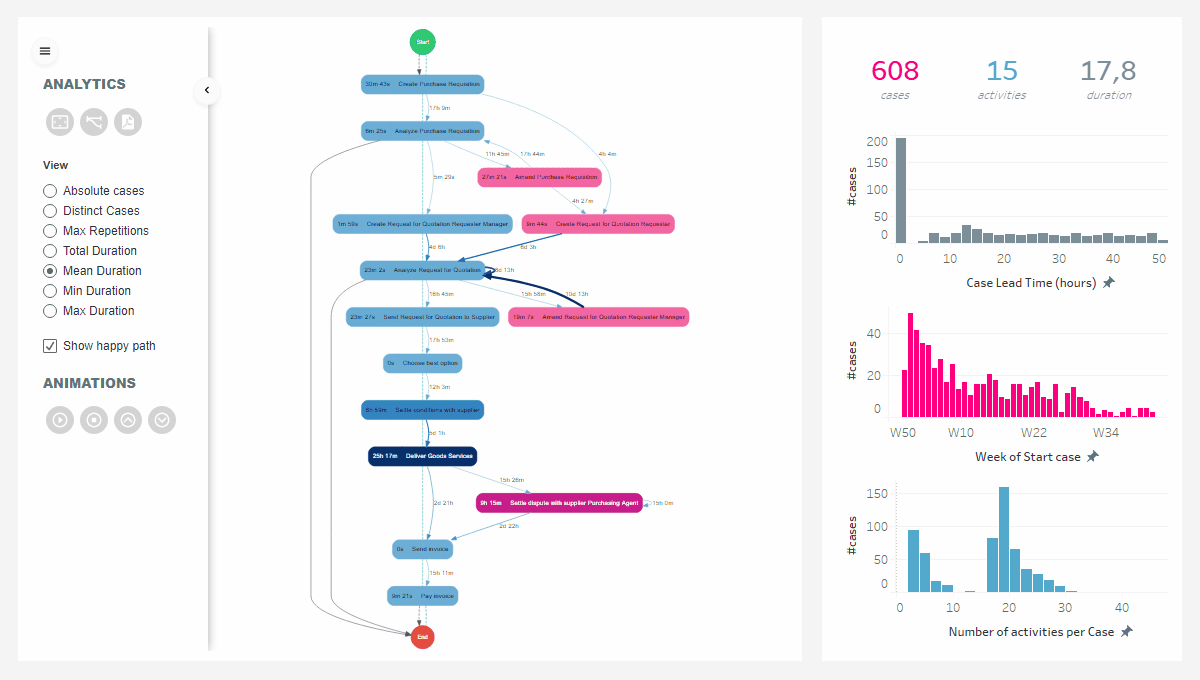 *Example dashboard of ProcessMining
Automation use case
Apart from the P2P process, ProcessMining helped discover automation opportunities for Data Compass. In one of the business cases, the extension identified a potential automation opportunity, which led to making over 70% of the daily process automated. This change resulted in saving on costs, workload, and avoiding human errors.
Experience with Apps for Tableau
Apart from ProcessMining, Data Compass discovered other useful extensions, such as SuperTables, ShowMeMore, and ScrollyTelling. Together with Tableau, these products helped them greatly with the daily work!
In conclusion, with ProcessMining, Data Compass successfully visualized and analyzed their P2P business process and discovered new opportunities in other processes. They received fact-based insights from event logs and made accurate diagnoses, which significantly improved the quality of their decision-making.
Start ProcessMining now!
Quick, user-friendly and factbased!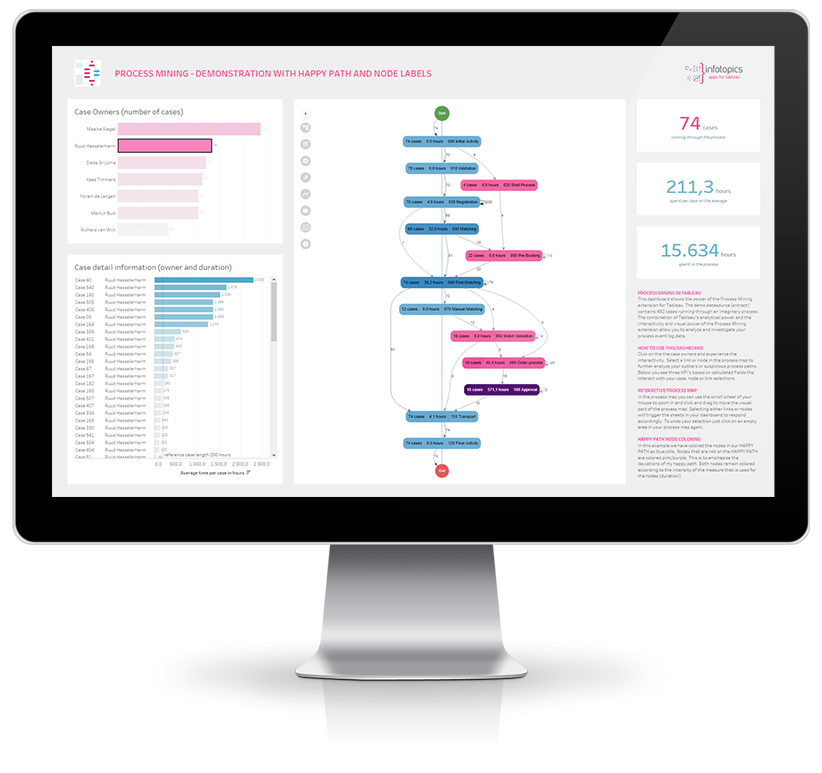 1

Govern, control and optimize your business processes

2

Get instant insight in all sub processes, outliers, deviations, process bottlenecks and more while using the interactivity of Tableau

 

3

Visualize the actual processes

in your organization based on your process log

files

extractions

 

4

Use Tableau filters to zoom in on specific cases, periods, process steps (nodes) or connections (Links) of your process to optimize or adjust your processes