SuperTables 3.0 is here!
The biggest update for SuperTables has been launched and I am very happy to update you on all the new goodies we have introduced for you. A big thank you to all our customers who are providing us with feedback and ideas for SuperTables, many of the things you read below are from you!

Tableau Visionary Merlijn Buit is the Tableau-guru and one of the founders of Apps for Tableau. As he is always the person with crazy, innovative ideas, it's not surprising that he is responsible for creating, developing, and updating our products. Merlijn lives by the rule of thinking in solutions, and that's why he loves to turn ideas into products that customers love.
Dynamic Aggregation
Extensions work with providing data through a worksheet, we call this a datasheet. Because SuperTables is incredibly flexible for end-users you want to give them the freedom to explore as much data as possible. The downside of adding too much detail to your datasheet is a decrease in performance . When not showing the lowest detail in your SuperTables it will give you duplicated rows. This can be solved by using the grouping bar but solving this with Dynamic Aggregations is an even better solution!
We combine the power of Tableau Parameters and visible columns in SuperTables. By doing this we will automatically remove / add detail from the datasheet which results in a different level of aggregation. With this incredible feature you only query the data you are looking at, and Table Calculations / LOD calculations will also keep working like you expect! On top of that you benefit from a performance boost!
Count Distinct
We worked hard on our calculation engine and are proud to introduce Count Distinct calculations for dimensions! This incredible new feature lets you calculate the unique amount of members in a dimension and show this in your SuperTables. You can use this in calculations to add even more value to your table.
Improved Excel Export
We have reworked our Exporting engine and now we support the native formatting in Excel! This means that a number is a real number and the currency symbol is now part of the column format instead of the cell value. Therefore values are easy to understand and still numbers you can calculate with. We have also added support for coloring negative / positive values. Support for native dates in Excel and more!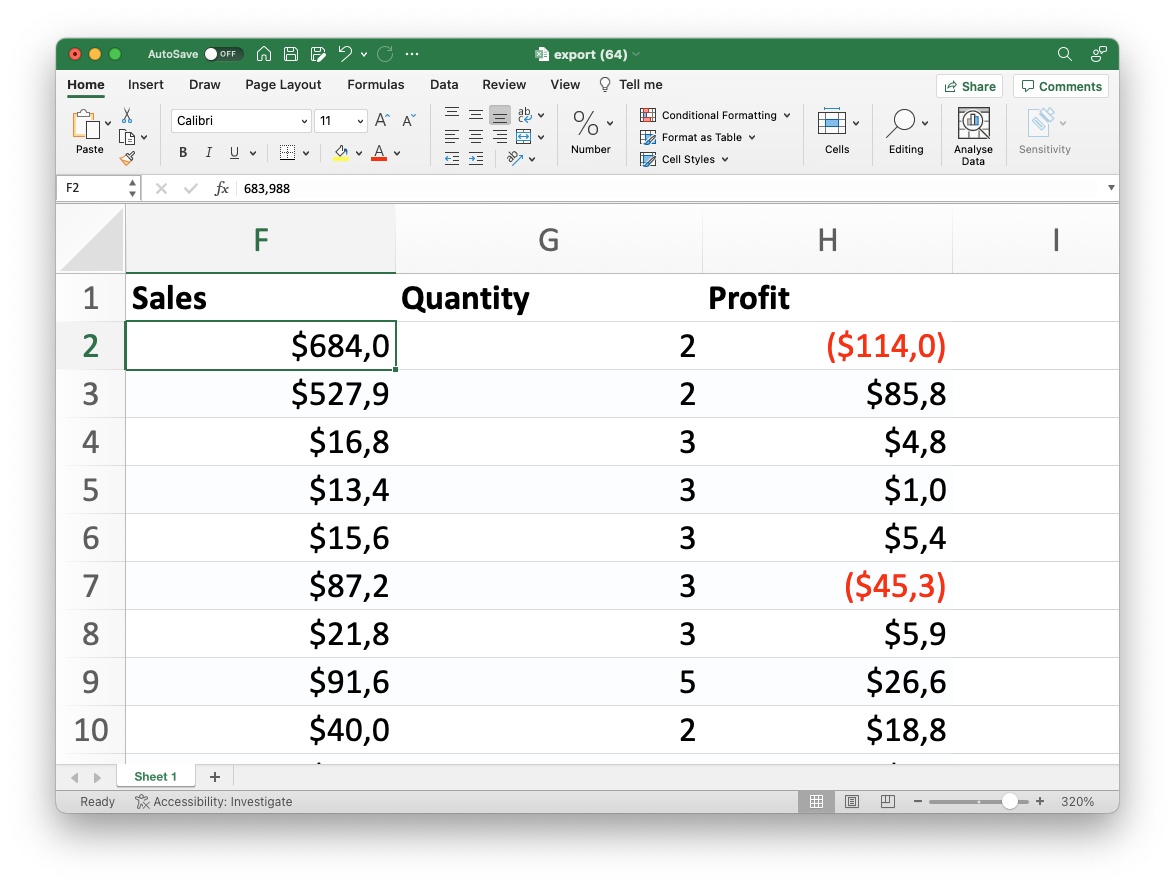 And many more!
There is many more we have added to this big update, a full overview is shown below:
Added product guide to the configuration pane.

Added option to add filter event listeners to worksheets with other datasources. This is useful when using blends on your datasheet and use filters from the blended datasource in your dashboard.

Now it is possible to add a + sign in front of a positive number.

Calculated fields now take filtering into account. Easily observe the totals of columns even with the filtering.

Added grouping option to show opened group names on the rows below. This is useful when the user scrolls down through the children of the group and the row showing what group was opened is scrolled out of view.

Fixed auto expand when grouping after filter.

Fixed showing null values on empty values in your dataset. Now show an empty string, making the look cleaner.

Fixed the default aggregation configuration, which was not always configurable.

Fixed functionality of the bar chart.

Fixed text alignment not always working.

Fixed column width not being saved in pivot mode.

Fixed measures disappearing when using a column label in pivot mode.

Fixed 'copy row(s) with headers' not working.

Fixed exporting to Excel throwing error on dates.

Fixed custom formatting for dates not properly grouping.

Fixed changing aggregation for measures option not visible in certain cases.

Fixed option to set fixed row height.