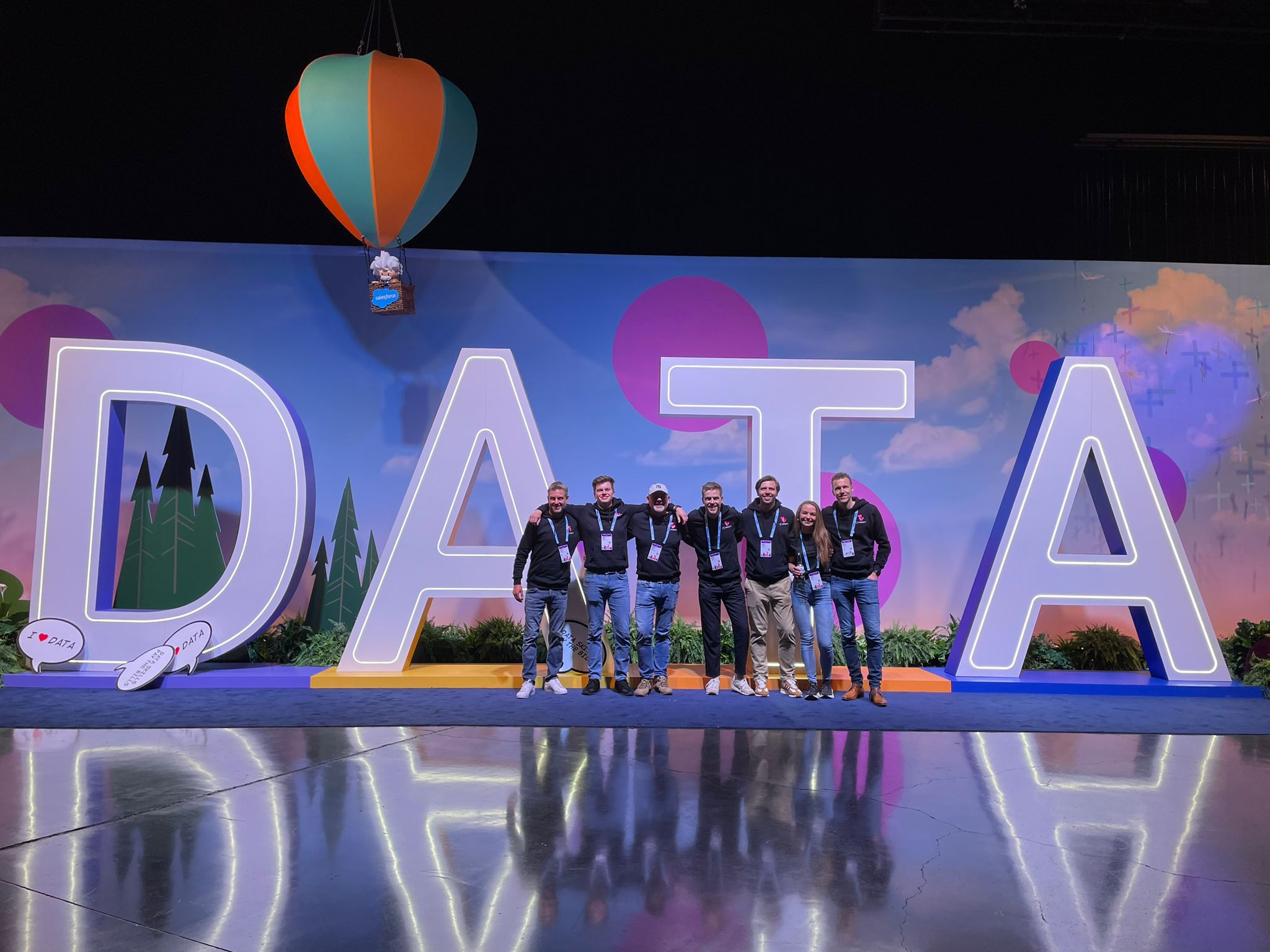 #Data23 in a nutshell
Every year, we are extremely excited to travel to the Tableau Conference and spend three amazing days with the #DataFam. After two years of pandemic regulations, in 2023 the Tableau Conference came back in full spirit and turned into a truly unforgettable experience. Insightful sessions with industry experts, fun activities for all data enthusiasts and the best of all, connecting with people from all around the world, who share a passion for Tableau!
Presenting on stage: You did WHAT with APIs?
At the Tableau Conference, Vincent Cruickshank showed what can be done with the Embedding API by having Tableau Dashboards as your Google Chrome home screen! No longer having to login to your Tableau environment to check your important dashboards, you can instead have them shown every time you open your browser! Click on the button below to see how it works.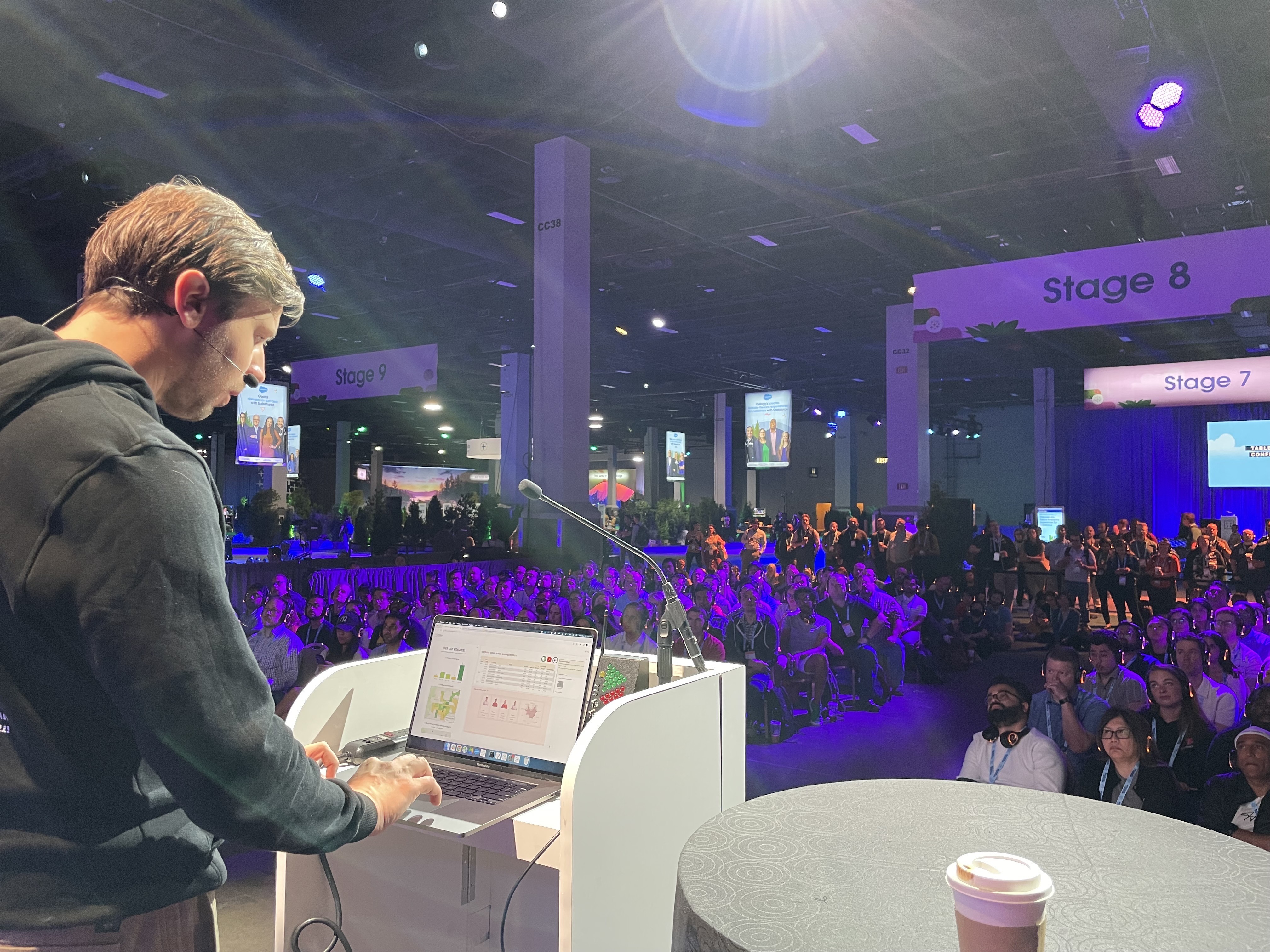 Introducing Vizzy
This year's Tableau Conference was also the debut of our pink T-rex Vizzy, the motivator and professional hugger of Apps for Tableau. He certainly stole the show with his overloading cuteness and impressive height, typical for the Dutch. After such an amazing experience, Vizzy will definitely be making a comeback for the events to come!
Together with Vizzy, our team also had an incredible time. See what they said:
"My experience at the Tableau Conference was a fantastic one. It was full of engaging like-minded individuals keen to discover what's new in Tableau, and I was happy to show them the power of extensions."
Vincent Cruickshank – Sales and Support
"My first Tableau Conference was incredible! I could finally meet up with our partners, customers and, of course, meet new people from the #DataFam. I was amazed by all the innovation, creativity, happy people and the great vibes."
Jenne Morsink – Marketing and Communication
"It was amazing to meet the community members and see the variety of individuals and companies using Tableau. The scope of what Tableau means to the community was on full display."
Koen Wentink – Sales support
Apps for Tableau as proud sponsor
We are incredibly proud to be a sponsor of #Data23! We loved interacting with everyone, showcasing the value of our premium Tableau Extensions and gaining insights into new possibilities. #Data23 proved once again to be an invaluable event and we already look forward to #Data24!
Do you want to know more about us and our products? Send us a message via the button below and we'll happily answer!