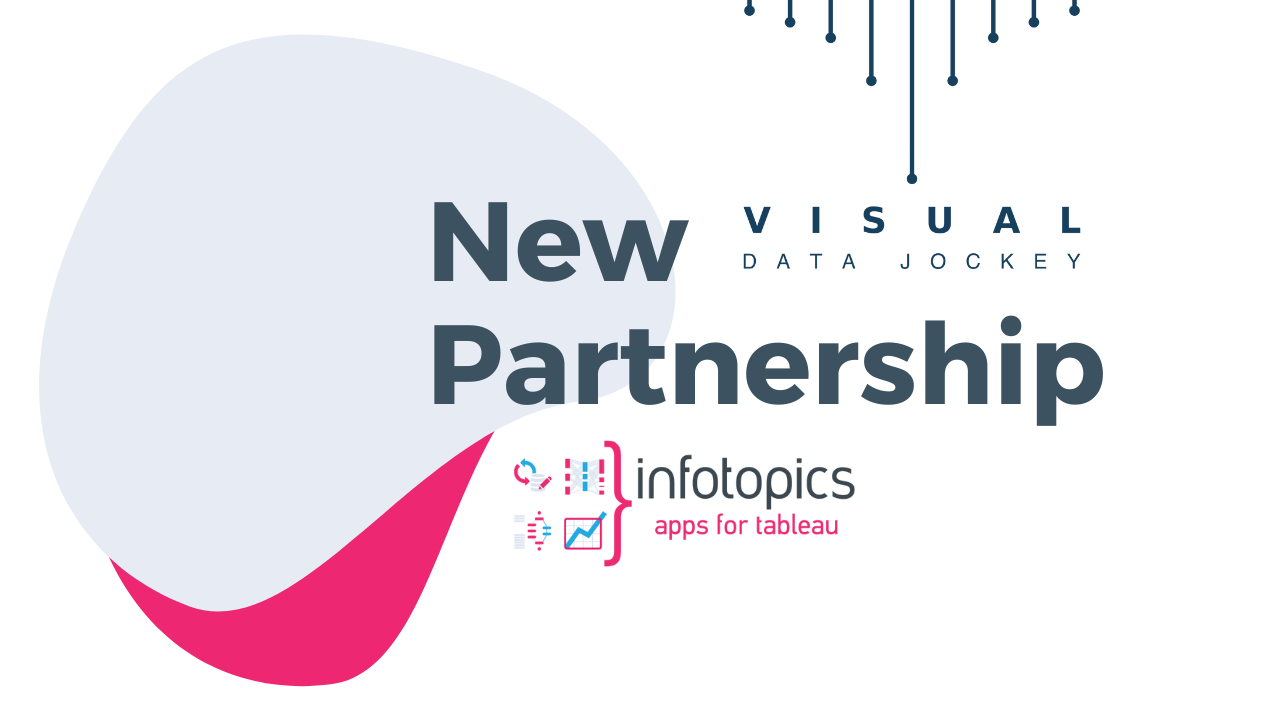 Apps for Tableau announces partnership with Visual DJ
Publish date: 02-06-2021
HARDENBERG, THE NETHERLANDS – Infotopics | Apps for Tableau announced a new partnership with Visual DJ Ltd (VizDJ.com). This partnership will help organizations that choose to implement Tableau to help improve performance through data-driven visual analytics.
"I am super excited to be working with the Apps for Tableau team. They already have an exciting library of extensions that leverage Tableau's capabilities and speed up both the development and adoption of data products that drive value. The pace of their innovation and the support they provide is incredible and I cannot wait to see where this partnership will take our clients solutions."
– Steve Adams, Tableau Coach at Visual DJ Ltd.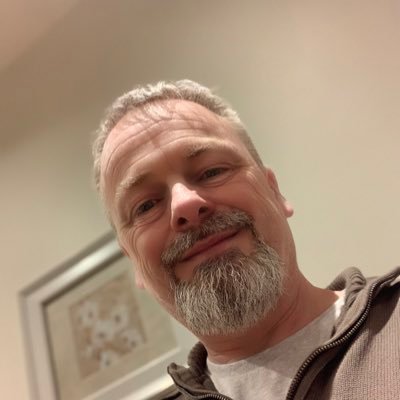 With this new partnership, they will enable teams to consistently build better dashboards in both public and private sector organisations. Together, they provide courses and a great variety of Premium Tableau products to help organizations deliver dashboards that provide even more insights, drive decisions, and enable action throughout organizations. Both quickly and repeatedly.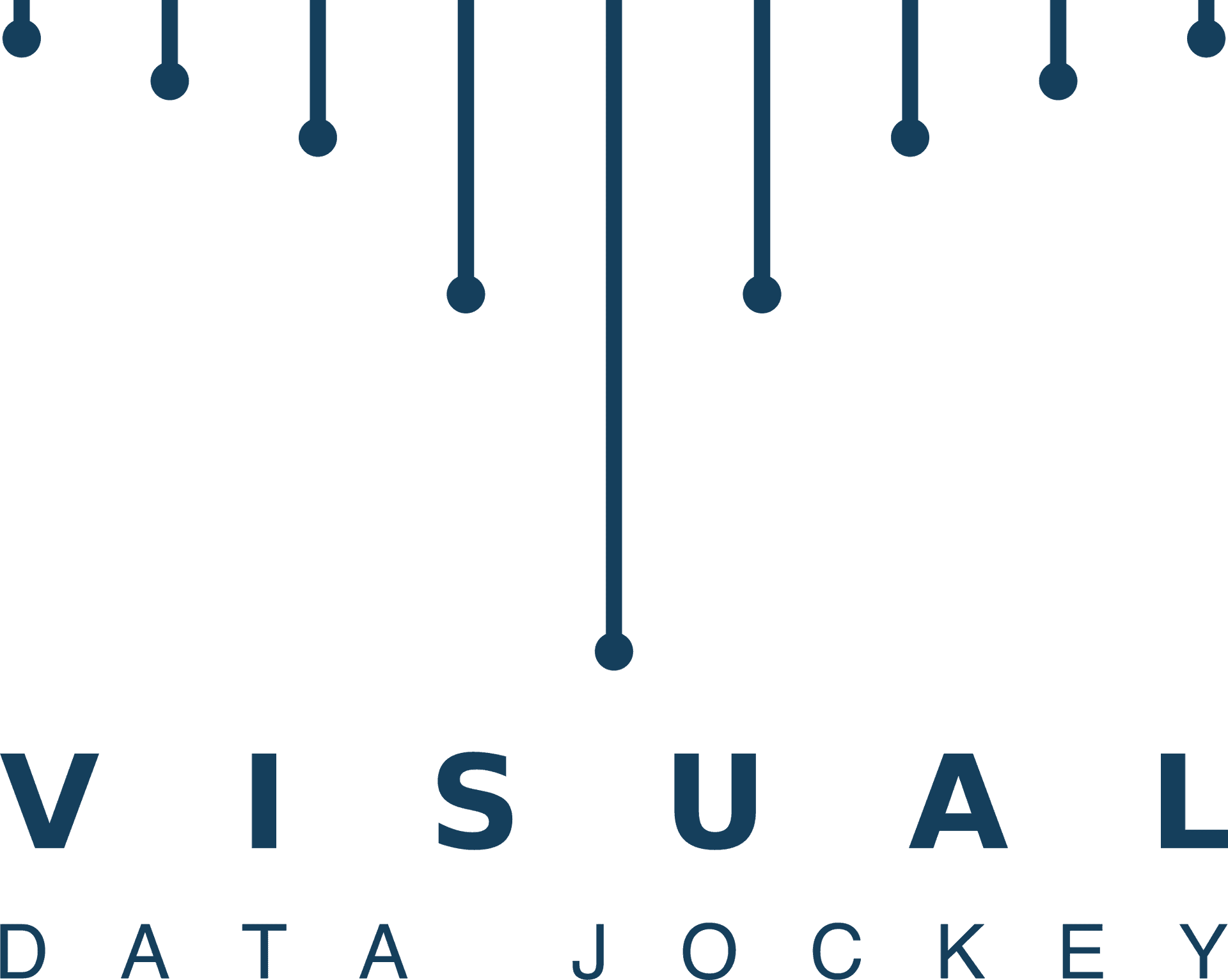 About Visual DJ Ltd
We give people the ability and confidence to build better Tableau Dashboards, more quickly, to help save and improve people's lives through performance improvements.
If you have chosen to implement Tableau in your organization and are looking for the most value adding ways you can get you and your team up to speed given your time, resource and budget constraints, then Visual DJ is your perfect partner.
As a leader, you want your team delivering dashboards that improve performance, quickly and repeatedly and we will help you achieve that. We tailor our delivery approach for every step of your journey from beginners to subject matter experts and for dashboard designers, analysts, data providers and casual users.For more information, please visit VizDJ.com.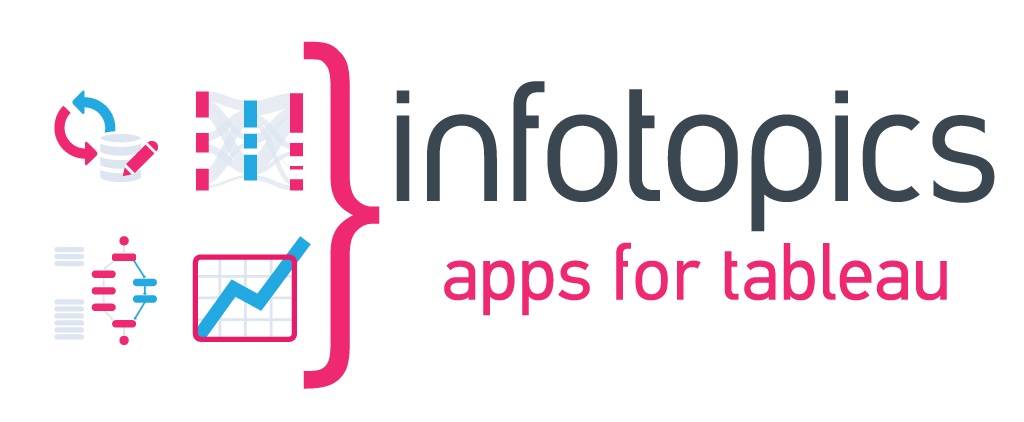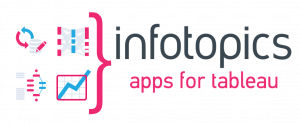 About Infotopics | Apps for Tableau
We make data extremely accessible! With our products, we increase efficiency and quality by gaining more insights to improve your business. Save time and money by using your data in a new way! The transition from an old Business Intelligence tool or Excel to Tableau has never been easier, more governed or secured.
Apps for Tableau offers premium products for Tableau users which improves business value by enabling Tableau users to address business-critical use cases. We are the worldwide market leader in premium Tableau Extensions and our products are actively used in 150+ countries. Gain more actionable insights with our user-friendly and value-added products! For more information, please visit appsfortableau.infotopics.com.
We love to make solutions and help Tableau users to do things more efficiently. If you have feedback, ideas, questions or need support, please make sure to share it with us! Also, don't forget to follow us on social media for our latest news and updates.