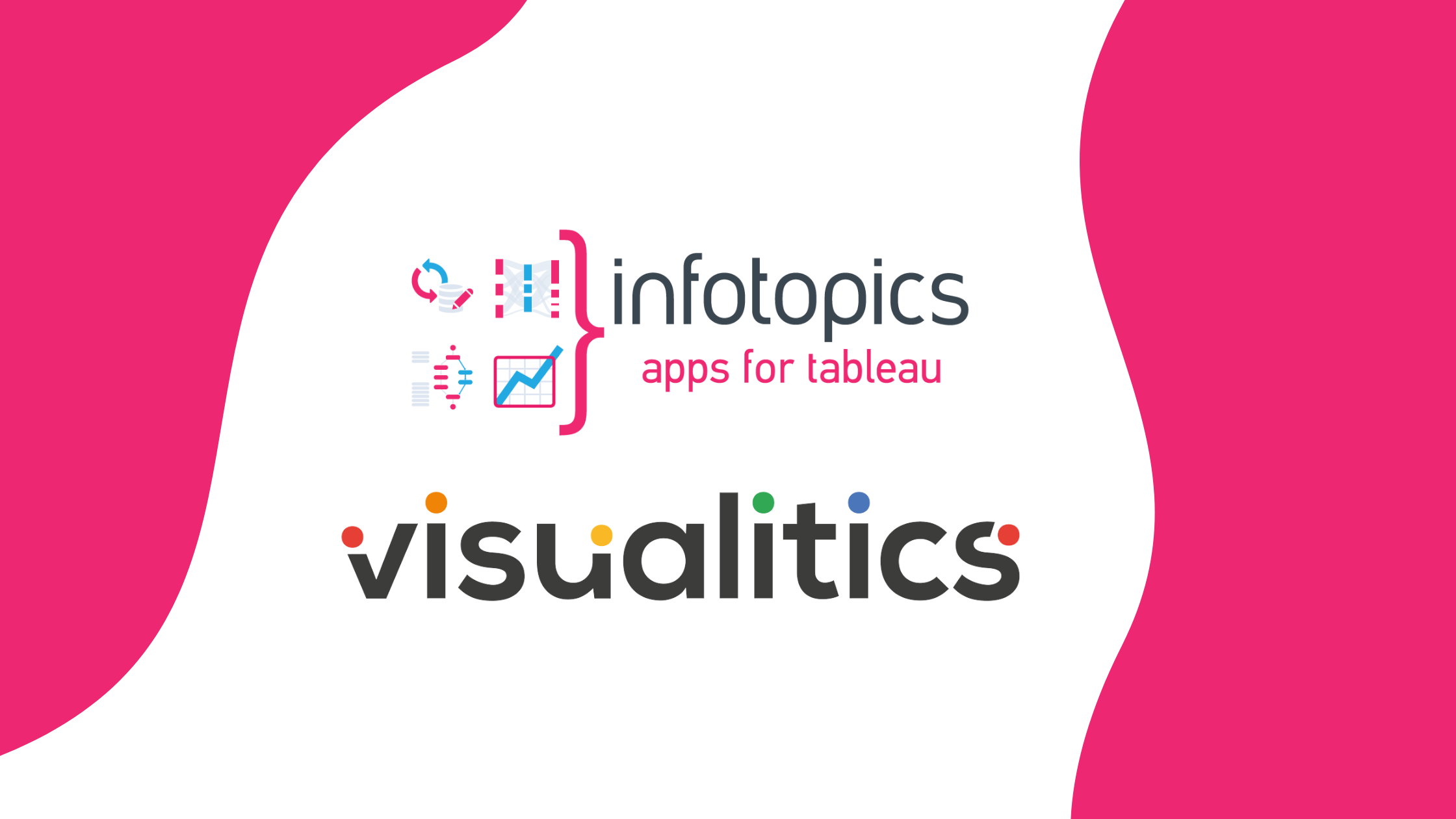 Infotopics | Apps for Tableau announces partnership with Visualitics (IT)
Infotopics | Apps for Tableau was founded in August 2018 as part of Infotopics, a Dutch Tableau Gold Partner with over 15 years of BI experience. Apps for Tableau specializes in smart solutions for Tableau. The main focus is on Tableau Dashboard extensions enabled by the Extensions API available since Tableau version 2018.2.
Visualitics, a well-respected Italian Tableau Gold partner, was founded in February 2016 and was already a Tableau Partner of the Year for France and South Europe in 2017. Visualitics' main mission is to help companies to become data driven organizations. Visualitics specializes in Business Intelligence, Data Visualization and Tableau implementations and consultancy.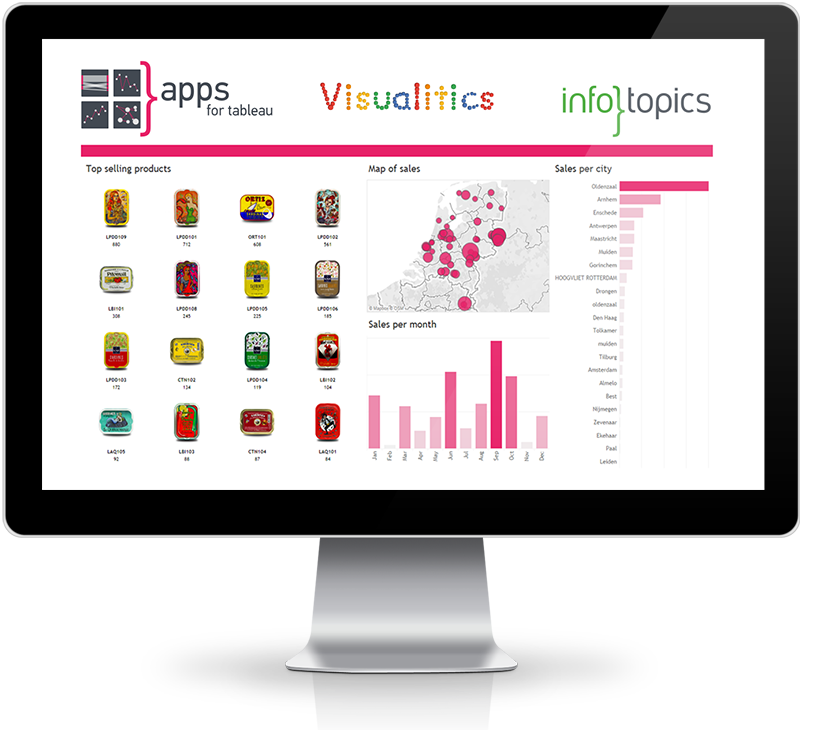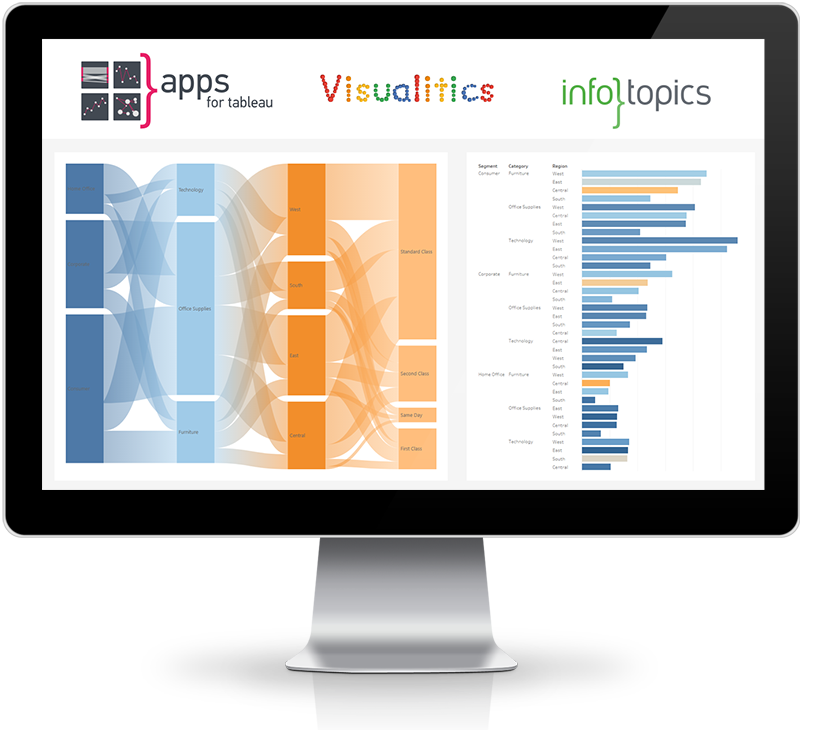 To better serve the Italian market with Premium extensions and provide regional added value for Italian Tableau customers, Infotopics | Apps for Tableau has partnered up with Visualitics on November 28, 2019. This well-known Tableau expert recognizes the possibilities and efficiency improvements Tableau Extensions deliver to every organization. Together we are proud to serve the Italian market with the best extensions in the world, regional knowledge, expertise, and integrating power our partnership has to offer.
Tableau dashboard extensions can be used in a wide variety of use cases. Virtually, they don't know limits to the possibilities in added value. Current extensions like ShowMeMore, SuperTables and PictureThis help improve productivity and flexibility of dashboard designers as well as dashboard final users. The most recent breed of Write Back extensions allows you to integrate your analytics platform and business processes even better than you are used to, bringing them closer together in a safe way and without hassle.
All of the Infotopics | Apps for Tableau extensions can be deployed as a SaaS or in a strict on-premise implementation to ensure compliance to all existing security policies.
We love to make solutions and help Tableau users to do things more efficiently. If you have feedback, ideas, questions or need support, please make sure to share it with us! Also, don't forget to follow us on social media for our latest news and updates.