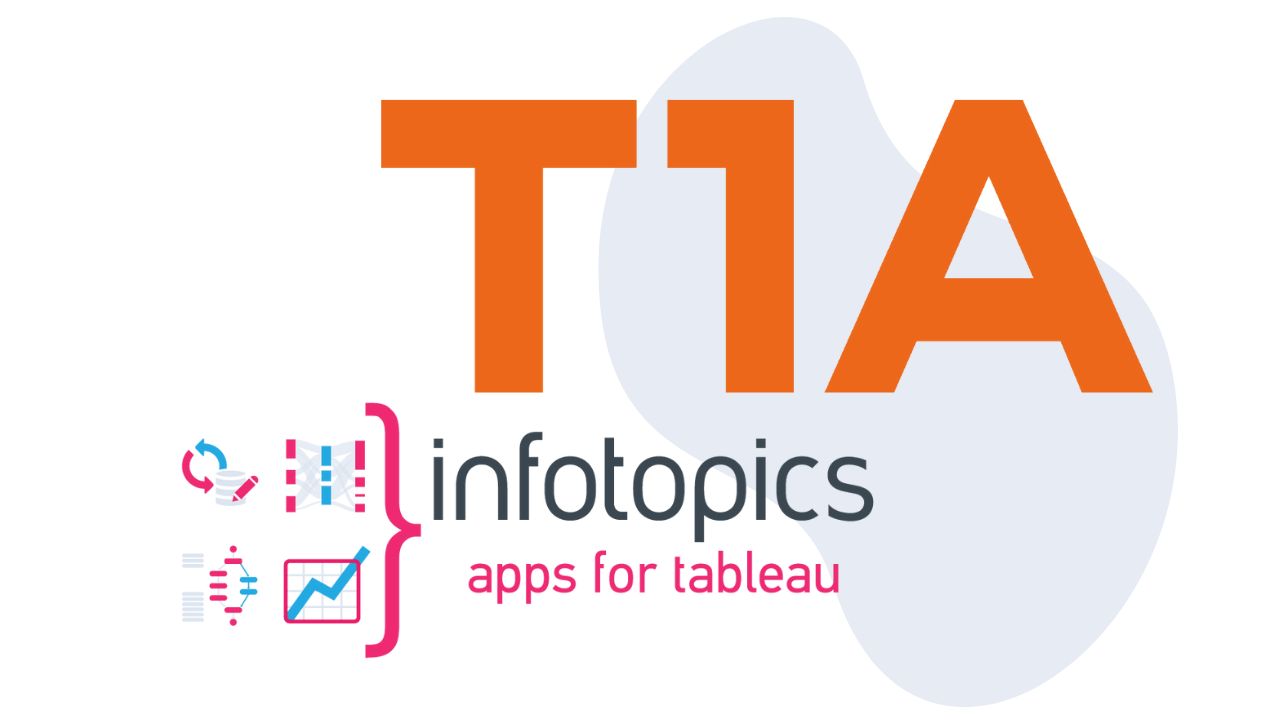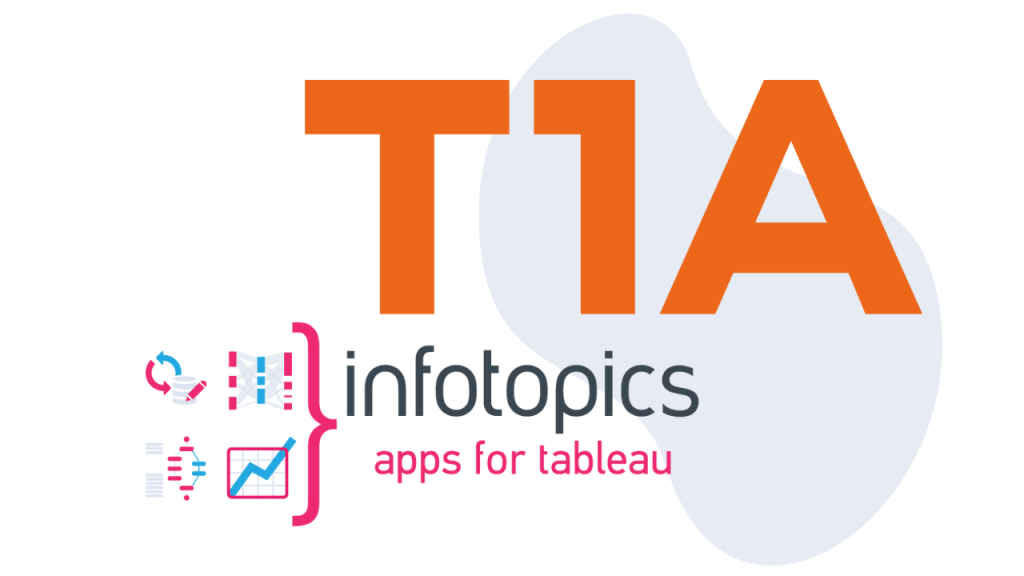 Infotopics | Apps for Tableau
announces partnership with T1A 
Publish date: 20-10-2021
HARDENBERG – 19 October 2021 – Infotopics | Apps for Tableau, worldwide market leader in secure and governed Premium Extensions for Tableau, is partnering with multinational IT solution provider T1A to extend their global Tableau partner network. Together they help customers unlock the real power of data in Tableau.
The Infotopics | Apps for Tableau Partner Network is an extended team of trusted and experienced Tableau consulting and reseller partners serving all industries across geographical regions in your native language. The network focuses on helping customers unlock the real power of data with premium Extensions, in order to stay in the Flow and stay in Tableau!
SuperTables
Most BI users are nostalgic about Excel tables. They want to use all BI tool benefits but keep an outstanding flexibility and futures of Excel tables.: Supertables is a solution for such users. Due to Supertables being an Extension but not stand-alone software, Tableau customers can install it in minutes and add the new functionality even to already developed dashboards!
WriteBackExtreme
Another great challenge of most BI focused organizations is that there is no functionality to input data in dashboards itself. In classical BI cases, when you need to input or correct the data, you have to use the separate input forms and use a separate software. Such functionality is required in many cases such as What If analysis, budgeting and planning, data quality corrections and many more. WriteBackExtreme is an Extension that resolves that issue. It opens new opportunities for analytical dashboards developers, by using WriteBackExtreme they can transform classical dashboards into full-function software with both input and reporting/analysis functionality.
The developers of Infotopics | Apps for Tableau created the package of 13 Tableau Extensions and most of them are in high demand through EU customers. For the moment 500+ Tableau customers have already made their choice and purchased the Extensions from Infotopics | Apps for Tableau. The Partner Network of Infotopics | Apps for Tableau assists in getting huge value out of your Tableau environment by using and helping to implement Premium Extensions, like WriteBackExtreme and SuperTables, in your entire organization.


About T1A
T1A is a multinational IT solution provider specialized in business intelligence, robotic automatization processes, enterprise marketing automation, advanced business analytics, and information management technologies. T1A resides in Germany, Czech Republic, The Netherlands, and North America, employing over 1500 skilled consultants. They focus on customer intelligence solutions across industries. Their consultants help numerous organizations implement and fine‐tune marketing campaigns, analyze campaign performance, and develop solutions for marketing effectiveness since 2004. For more information, please visit t1a.com.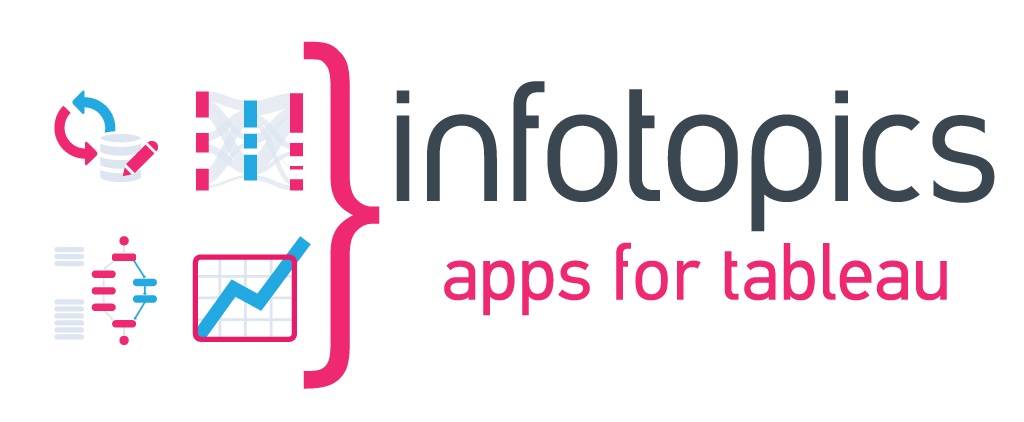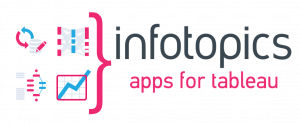 About Infotopics | Apps for Tableau
Infotopics | Apps for Tableau is worldwide market leader in governed and secure Premium Extensions for Tableau. They create solutions which improve business value by enabling Tableau users to address business-critical use cases. With 500+ organizations using their extensions and having partners all over the world, they deliver the best premium quality and high-value Tableau Extensions worldwide that people love. For more information, please visit appsfortableau.infotopics.com.
We love to make solutions and help Tableau users to do things more efficiently. If you have feedback, ideas, questions or need support, please make sure to share it with us! Also, don't forget to follow us on social media for our latest news and updates.