Improve your Tableau's performance, interactivity, and flexibility!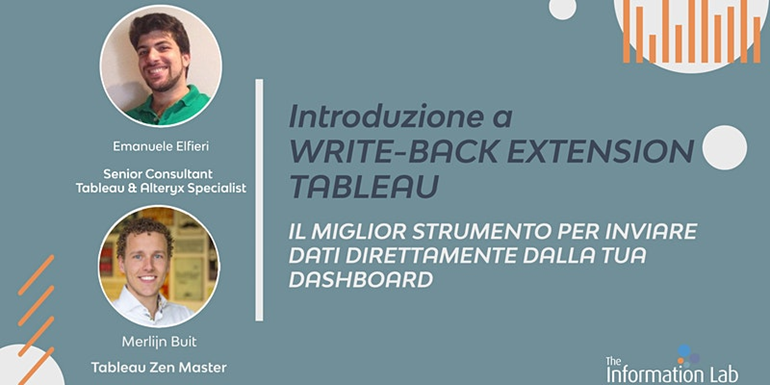 October 14, 2021
14:30 – 15:30 CEST
We love working together with our partners and showing organizations worldwide the value of our premium Tableau extensions! Don't miss out on the live session hosted together with Information Lab Italy on 14 October!
Emmanuele Elfieri and our Tableau Visionary Merlijn Buit will introduce our companies, several client use cases and will give live demos in English of our most popular Tableau extensions. The event will finish with a live Q&A session with English translation!
___
We will demonstrate:
___
We'll show you the ease of use of our extensions, how to quickly connect to Tableau and how to combine our extension to get the best out of your Tableau Dashboards!
We love to make solutions and help Tableau users to do things more efficiently. If you have feedback, ideas, questions or need support, please make sure to share it with us! Also, don't forget to follow us on social media for our latest news and updates.