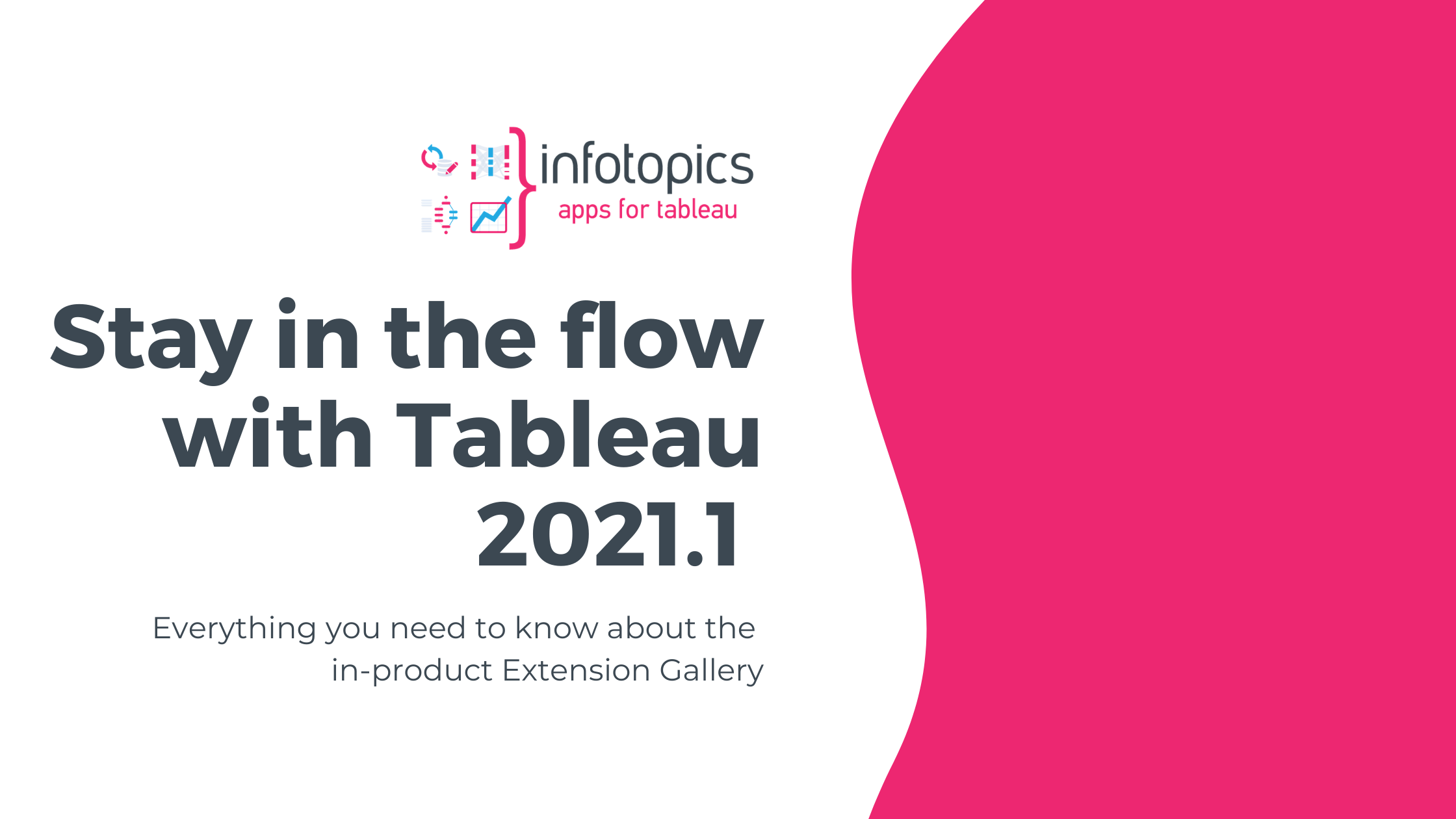 Stay in the flow with Tableau 2021.1
We are thrilled to announce that the new Tableau 2021.1 version has arrived, bringing our most favorite update: the in-product Extension Gallery. We are very excited to show what this means for our customers!
Infotopics | Apps for Tableau is worldwide market leader in premium Tableau Dashboard Extensions. We add a lot of value to dashboards by expanding them with functionality and new types of visualizations. The new Tableau 2021.1 version makes it easier to discover our extensions with improved browsing experience and search and filter options. The best part? You don't have to leave your Tableau workflow!
What's in it for you?
Stay in the flow
No separate downloads and files to manage
All extensions at your hand without leaving the dashboard
Filter / search on categories
Create your personal favorites
How does it work?
Before the update you had to download the .trex files from the Tableau gallery and save them locally on your computer and now you can easily find and use them through the integrated quick access menu in Tableau! Here is how it works step-by-step:
In Tableau, open a dashboard inside your workbook.
Drag the extension object to your dashboard.
The 'Add an extension' dialog box will pop up where you can select the extension and add it to your dashboard.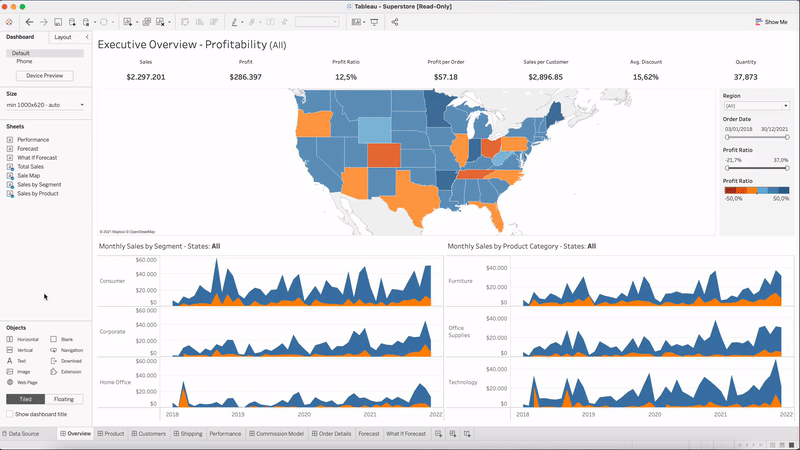 Search for extensions based on various categories and features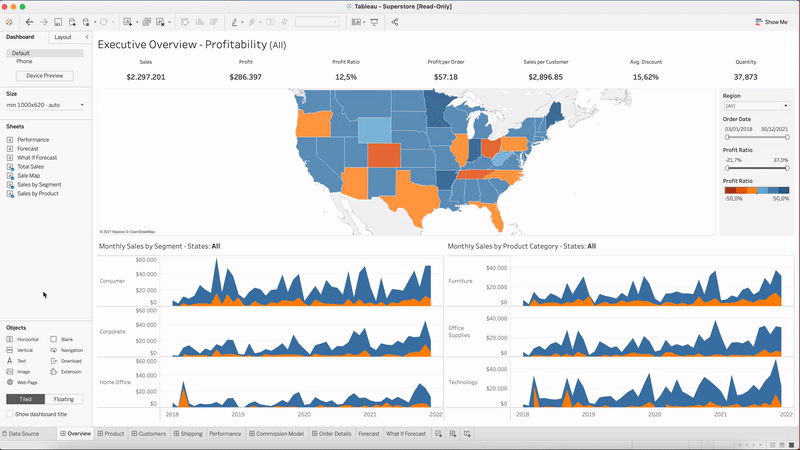 …or navigate to your previously downloaded .trex file by clicking 'My Extensions'
If asked, allow or deny full data access to the extension. Do you want more information about data security? Check our policy.
If allowed, follow the instructions given to set up the extension. Do you need more support on setting up the extensions? Check our documentation page!
We hope you are just as excited about this new update as we are! We love to make extensions and help Tableau users to do things more efficiently. If you have feedback, ideas, questions or need support, please make sure to share it with us! Also, don't forget to follow us on social media for our latest news and updates.