Not long since WriteBackExtreme 2.0 was released that another huge update follows! Not one but two new databases are supported as well as big improvements to the front end extension and management console. Dynamic Filtering is now available using our Data Correction Module which allows users to show only relevant values within the extension, so when you filter on a specific dimension only those values will be shown in WriteBackExtreme!
Google BigQuery Support
Support for Google BigQuery database now available for WriteBackExtreme. Google BigQuery is one of most popular data warehouses so WriteBackExtreme can help even more companies!
Teradata Database Support
Teradata database support is now available in WriteBackExtreme 2.1.0 release. Want to annotate or change existing data from Tableau to Teradata in a governed and secure way, it's now possible!
Dynamic filtering for Data Correction
With Dynamic filtering the extension will only show the data that matches the filters present on your dashboard. Enable this feature by toggling the 'Show only relevant values' option in the configuration. This option is only available when Data Correction is configured to show all data by default.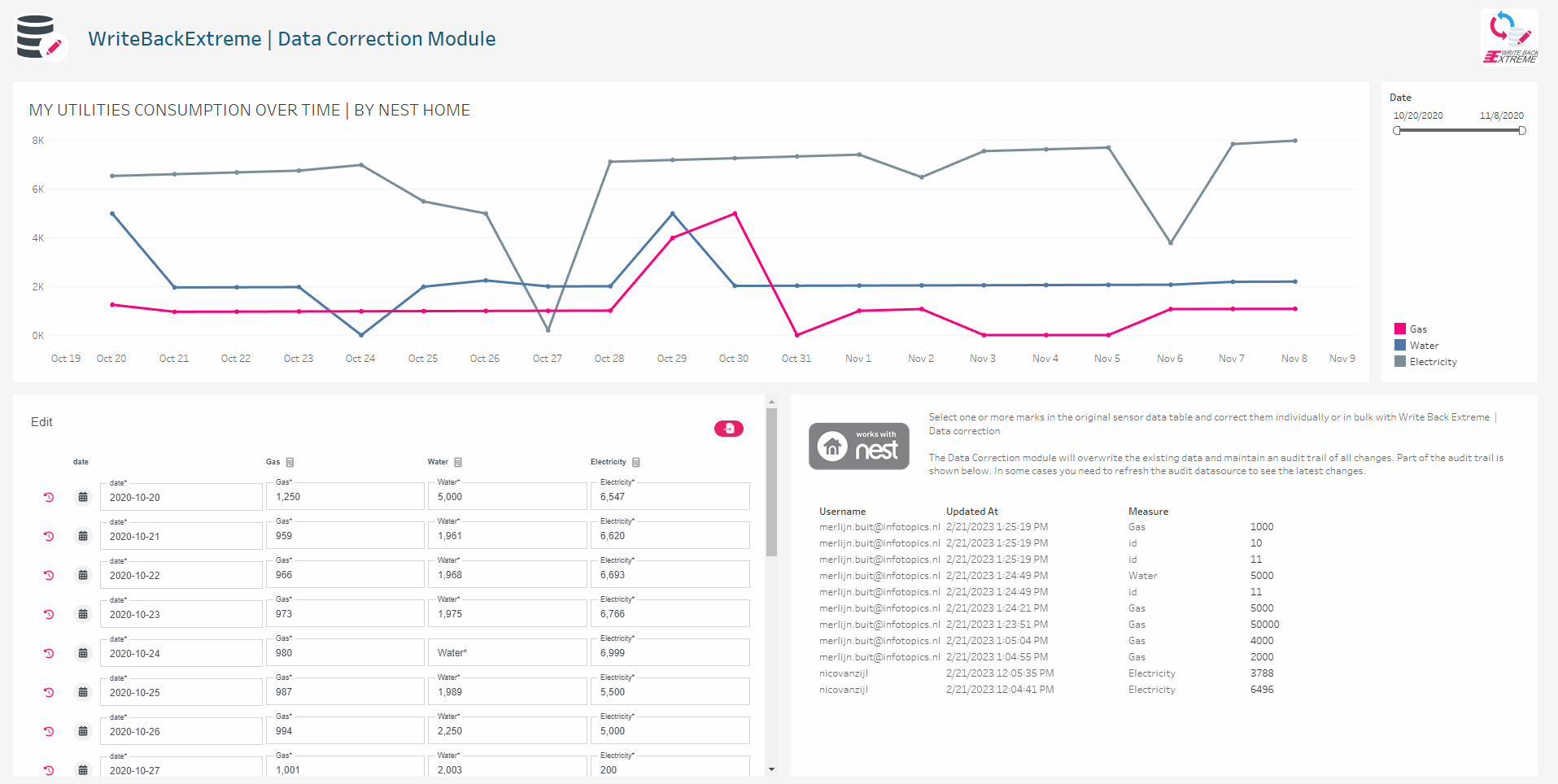 RLS Entitlement Import
For customers that have an existing set of entitlements for their RLS policies we have the following solution to easily import this into WriteBackExtreme. Any ETL tool can be used to populate our internal WriteBackExtreme RLS entitlements table. Since you are already use Tableau we recommend to achieve this with Tableau Prep. In Tableau prep you can transform your entitlement dataset to our data structure for the RLS Entitlements. After setting up this prep, you can easily add it as a scheduled task in your tableau server instance. Learn more on how to set it up here.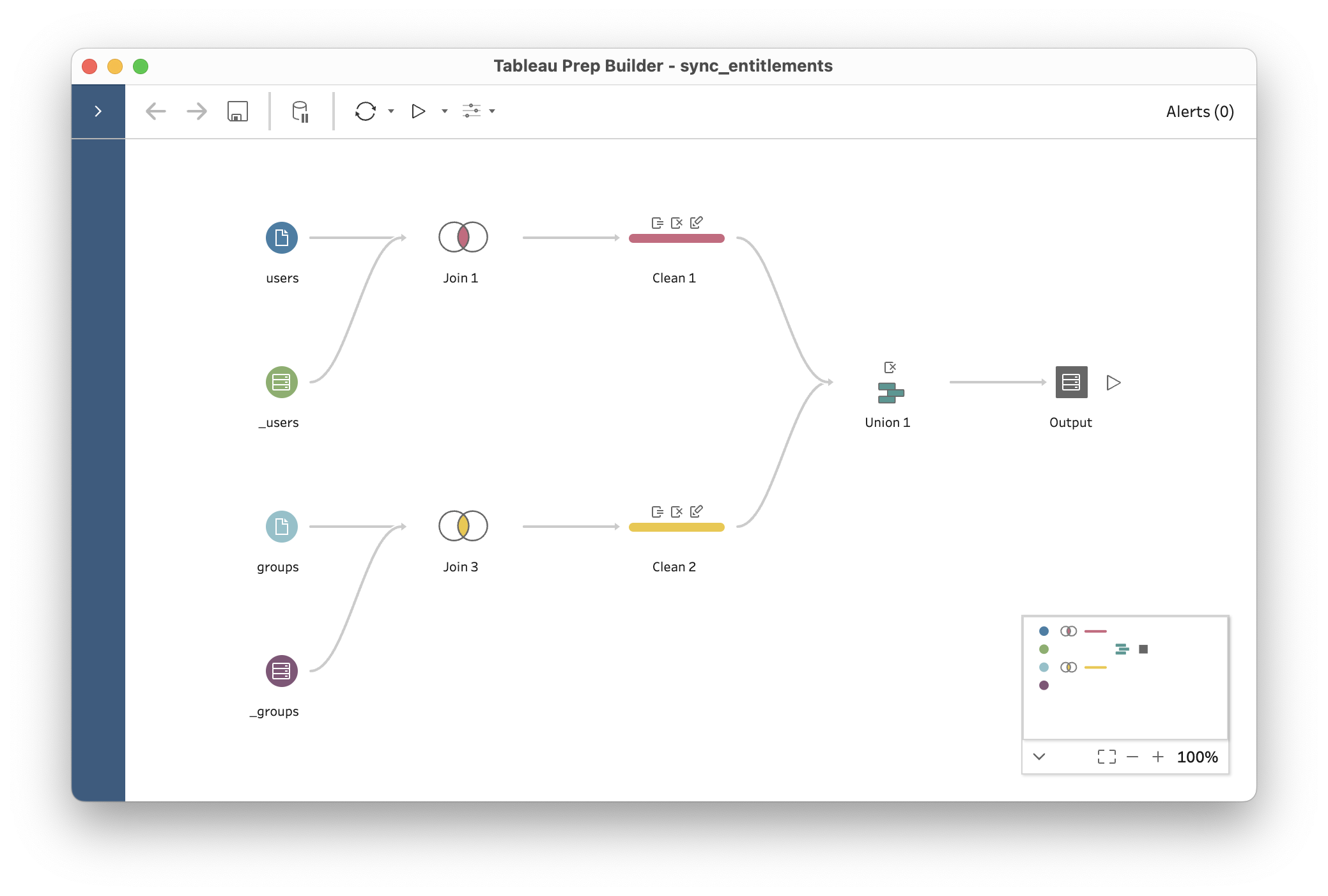 System Logs and Audits
When unexpected behavior in the management console is detected the system logs will track each error, time of error and the content. WriteBackExtreme logs have a retention of 30 days. All logs can be downloaded as a zip file using the Download Logs button.
Besides logs, activity in the management console is also stored in a table (_system_audits) in the database. With this new feature you can find out what activity has happened on what time by who and identify what went wrong quicker.
General Improvements To WriteBackExtreme
Management Console Improvements
Huge improvements to the management console are now live in the 2.1 release of WriteBackExtreme. Highlight include the logging of the system and workflows logs, both of which are downloadable. This helps our support team work more efficiently to pinpoint the issue to investigate. Below are the improvements released in 2.1.0.
Fix: FORCE_HTTPS was not working, causing errors
Schema names can now have a length of 1 character
Fix: Fixed configuration issue in workflows salesforce integration
Added option to download all log files as a zip
Added button (under my profile) to export log files
Fix: Options were not properly exported in schema export
Extension Improvements    
We continue to drive improvements of our extensions from our customers feedback and wishes. In 2.1.0 the 'unsaved changes' button using Data Correction is now toggleable, by default all unsaved changes are logged to confirm before saving, this can now be disabled. The pop up configuration window allows changes to be made whilst open, which was previously blocked for better user experience. Extensions API upgraded to 1.10.0, fixes to the power tools and date fields as well as improved reliability.