We are delighted to announce that Infotopics | Apps for Tableau won the Starter of the Year Award for the Vechtdal region in the Netherlands! This award is given by the House of Entrepreneurs in the Vechtdal region, an organization that connects and supports entrepreneurs in the area.
In 2021, our company achieved enormous growth and success thanks to our wonderful customers and amazing team! Some of our achievements throughout the year include becoming an independent company, moving to a new office, growing our team and creating more innovative and value-added Tableau extensions and features. We have also grown our Partner network with many trusted companies that operate on four continents and contribute to the global success of our Tableau extensions!
Fifteen start-ups were considered for this award. The jury consisted of seven members, including people who work for the municipality of Ommen and the winner of the Entrepreneur Award from two years ago – Rene Daatselaar from HouseOne. The selection of the winner was based on several factors, such as entrepreneurship, distinctiveness, courage, social involvement, sustainability, vision and strategy.
After the decision of the jury in combination with a publicly open voting process, the winners were announced on 18 November in a festive ceremony in Hardenberg. Apart from Starter of the Year, another award was granted to Onno-Pieter Sonnega from PlastChem for Entrepreneur of the Year.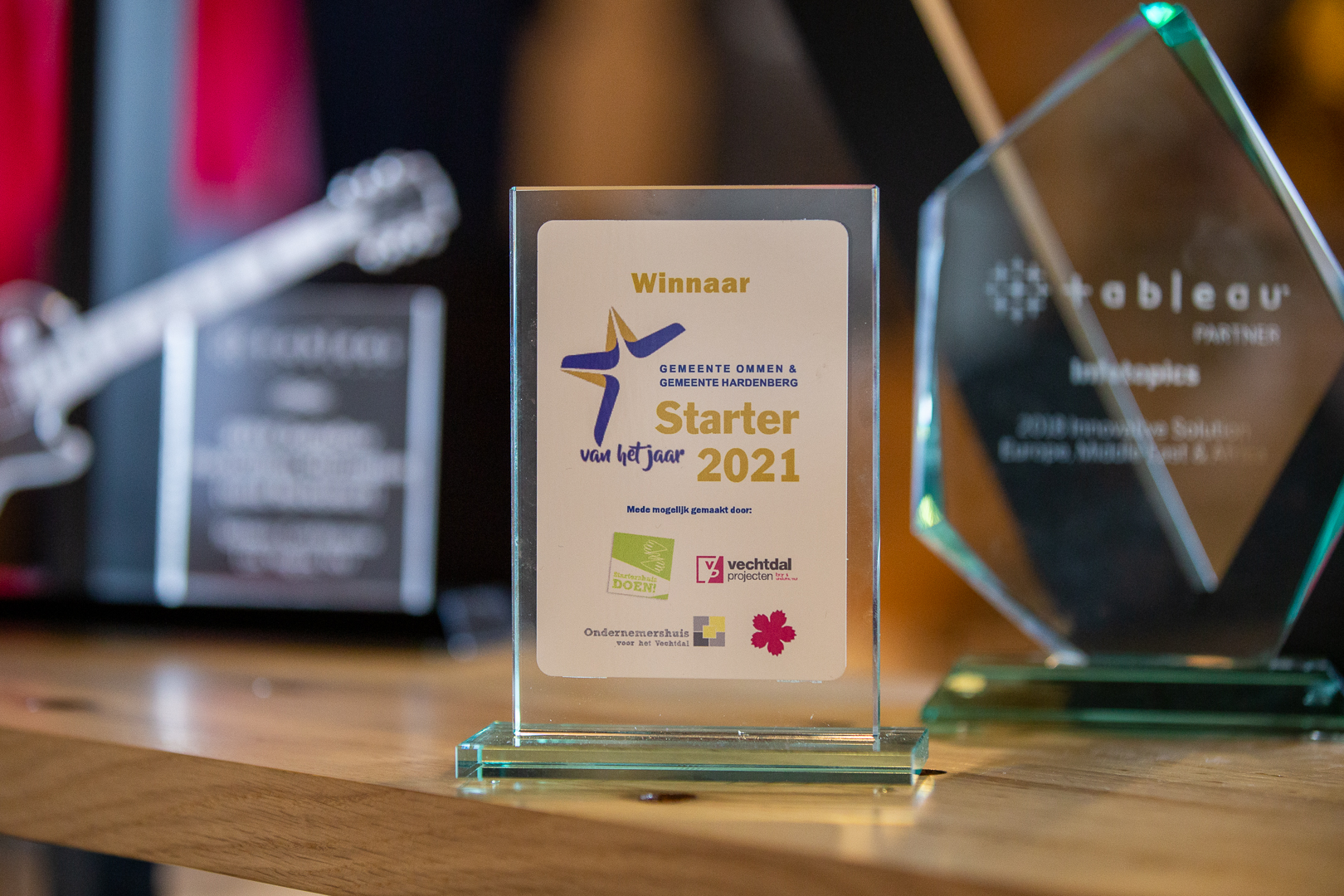 We are extremely honoured to have been awarded Starter of the Year and we are excited to see what the future holds for our company. Stay tuned! We love to make solutions and help Tableau users to do things more efficiently. If you have feedback, ideas, questions or need support, please make sure to share it with us! Also, don't forget to follow us on social media for our latest news and updates.