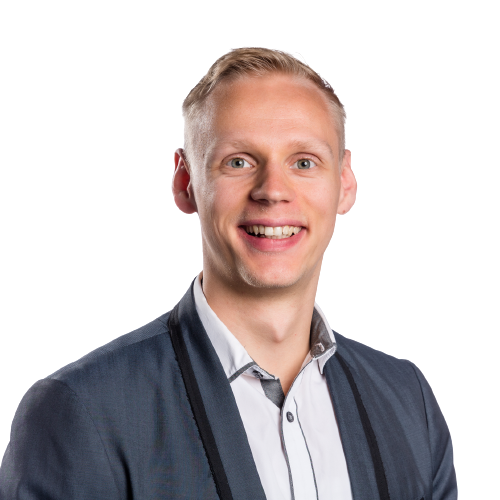 Hi!
I am Joost, the new developer at Apps for Tableau. Let me introduce myself, talk about my initial experience working at Apps for Tableau, and tell you about a great project I am working on to deliver an improved user experience to our customers.
I have been drawn to technology and computers from a young age. From building small websites and hosting them from our home router to running homebrew kits on my Nintendo Wii and DS. Which made a choice for Software studies a surprise to absolutely no one.
Before I joined the team in Hardenberg, I finished my bachelor's in 2019 by writing an advising thesis and its implementation for the fruit testing laboratory software suite at Eurofins Bay of Plenty. Besides that, I have also worked on the Electronic Patient Dossier for mental health care in The Netherlands.
Joining Apps for Tableau as a developer has been a warm welcome in a very energetic team with great office vibes and a professional mindset.
My first period at Apps for Tableau
Tableau was a new experience for me. While I was familiar with data visualization dashboards as a consumer of finished dashboards or building dashboards from the ground up, a tool like Tableau is a new experience in my portfolio. Being able to create large dynamic data dashboards based on real-time data is obviously incredibly valuable for companies.
It is great that Extensions for Tableau can be built with modern web app technology. Over the last few years, I have been able to work a lot with frameworks like Angular. Since most front-end products at Apps for Tableau are built with VueJS and ReactJS, I have been working on applying my knowledge from other frameworks and getting up to speed on the similarities and differences between the frameworks.
With this introduction to Tableau and the tech stack at Apps for Tableau, it is time to put it to good use and deliver new and improved solutions and experiences for customers and our team. The first focus will be an addon for WriteBackExtreme, giving the user an Excel-like experience to connect with their data.
Microsoft has created a fantastic tool for data manipulation with Excel, aggregation, and visualization and has served companies for decades. Web-based solutions like Tableau are taking over data visualization workflows. Still, they lack the data editing features offered by Excel.
With WriteBackExtreme, Apps for Tableau has delivered an amazing opportunity to quickly edit data within Tableau without using an external tool. Allowing for quick adjustments or corrections.
The new Excel addon on the data correct module will bring a new and improved way for users to interact with their data and allows an Excel-like layout to enter and edit data. Being able to select, copy, delete and edit data as users are used to in Excel. All this is within Tableau without the need to go back and forth between a third-party product.
I am looking forward to bringing those feature to you and improving you and your teams Tableau experience.