How to make changes to data in Tableau?
The importance of Data Analytics
Data Analytics allows us to obtain valuable insights from our raw data. Thanks to new technologies, we can quickly sift through large amounts of data, bringing valuable benefits to the business.
However, in its raw version, data is a compilation of numbers that are difficult for the regular business user to make sense of without putting them into context. This is where data visualization comes to help.
Data visualization is the graphical representation of information and data. By using visual elements like charts, graphs, and maps, data visualization tools provide an accessible way to see and understand trends, outliers, and patterns in data.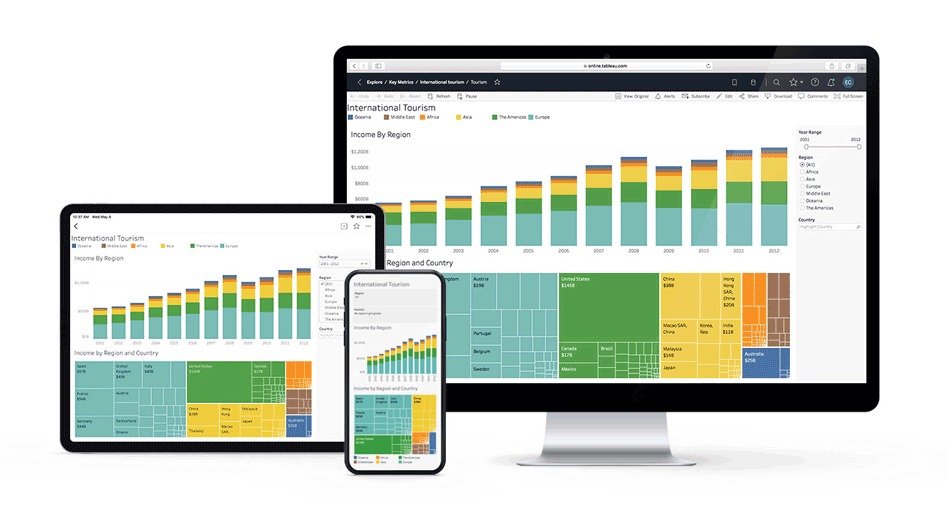 Tableau – a data visualization platform
One of the world-leading data visualization platforms is Tableau. Tableau is a self-service analytics platform that empowers people of any skill level to work with data.
Similar to most analytics platforms, Tableau offers a read-only technology. Users can make use of the available data in their databases and create all kinds of figures, graphs, and reports. However, due to the technical complexity of writing back, they are not allowed to make any modifications to the data.
The Challenge: Making changes to your data in Tableau
Often users need to add, edit or delete existing data behind their Tableau visualizations to see how these changes are reflected in their visualizations. This is especially the case for forecasting and conducting What-if analyses.
For example, a manager would like to create a forecast for the upcoming period based on past data. To do this, they usually need to move away from Tableau, as it's read-only and perform this task in Excel or another platform. Unfortunately, this disturbs their workflow and takes valuable data outside Tableau's governance. Suddenly, a task like this can become time-consuming and frustrating due to the back-and-forth extracting, formatting, and sending of the data between platforms.
Solution
To give users the ability to do these actions in Tableau, there are Extensions, similar to the regular apps a person can find in the Apple Store or Google Play.
Extensions are offered by third-party providers, such as Apps for Tableau, that work closely with Tableau and provide additional features that can be added to one's dashboard. Check them out in the Tableau Exchange.
With the help of our WriteBackExtreme Extension, users can directly input changes to their data and have them displayed in their Tableau visualizations.
Furthermore, these changes can also be submitted directly to the database, allowing for the correction of errors and filling in of missing data.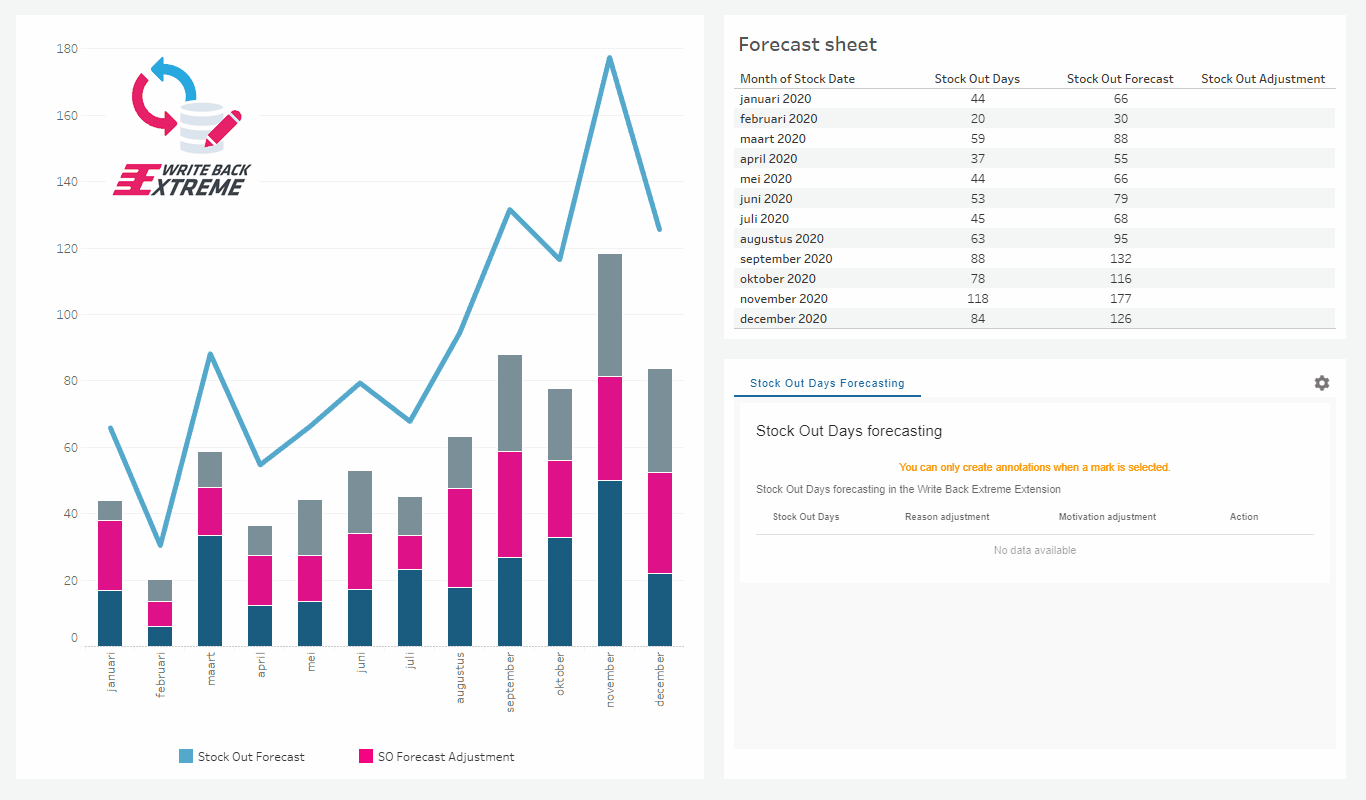 Benefit from features like audit trails of all changes, possibilities for restricted access, single sign-on for security measures, and much more. The best part is that users can stay in the flow by working under the governance and security of Tableau. Users can save time and effort by being able to perform write-back actions on one data analytics platform. Furthermore, management can ensure their data is always secured and protected.
The WriteBackExtreme Extension for Tableau brings numerous benefits to companies and is certainly worth a try!
Secure on-premises solutions
All our products are secure as we comply with ISO 27001 and NEN7510. Your data and user access is secured under Tableau's governance. Our products are 100% secure on-premises or private cloud deployed and facilitate your workflow in Tableau, eliminating the need to move to external programs.