Migrating Your Tableau Extensions from Server to Cloud
.
We understand that transitioning your Extensions from Tableau Server to Tableau Cloud may raise questions, however, this process is smoother than you might think. Apps for Tableau Extensions (on-premises and SaaS) have been designed to adapt effortlessly to the cloud environment and your Tableau dashboards will have the same functionality and visual appeal, ensuring that your data-driven decisions are never compromised.
Checking the Extensions Whitelist
The whitelist is a security measure to control which Extensions can be used within Tableau. While your Extensions may have been whitelisted on Tableau Server, it's a good practice to double-check this configuration after migrating to Tableau Cloud.
To make this transition even smoother for you, follow the three simple steps listed below on how to check and update the Whitelist for your Extensions on Tableau Cloud.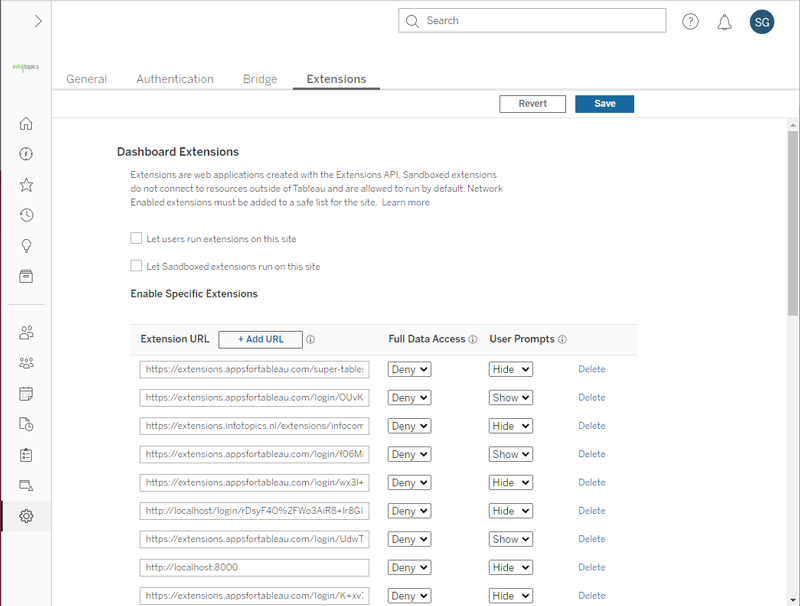 (4) Update as Necessary: If needed, update the whitelist settings to include your trusted Extensions. This process is straightforward and ensures that your dashboards continue to function seamlessly. Read more about whitelisting here.