Self Service BI: how to implement it in practice?
Business Intelligence (BI) is indispensable to continue functioning successfully as an organization. In the past, this was the domain of a separate ICT or BI department. Modern technology, however, makes it possible to give everyone in an organization access to data. Nice, but that's not all. How do you make sure that people can aggregate the data, analyze it and turn it into added value? That is a real challenge that is mainly on the plate of the CEO.
Data as part of your organizational compass
The days when your organizational compass was formed by a combination of intuition and common sense are gone forever. A company that wants to be and remain successful in this data-driven world must ensure that it has its Business Intelligence (BI) in order. This means: having access to sources relevant to the organization, being able to properly interpret data and subsequently take action.
The closer this takes place to the shop floor, the better. There used to be a separate department providing BI support for the entire organization. Modern technology makes it possible for every employee to work with data and thus achieve Self Service Business Intelligence (BI): the business employee himself extracts value from data. This offers the opportunity to optimally connect to the questions of a department. But the right technology alone is not enough.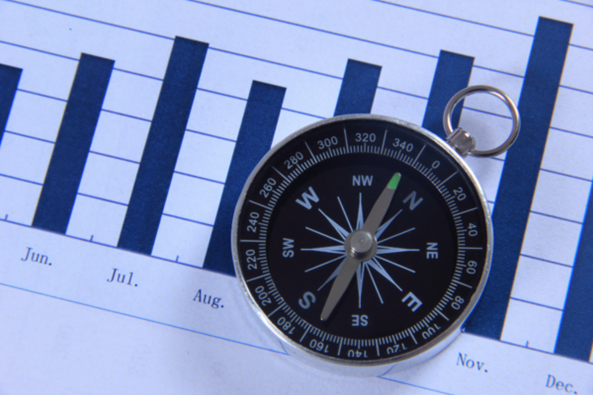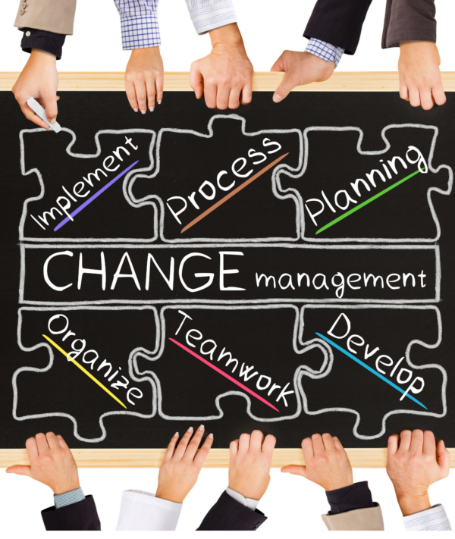 Creating added value with BI with a change management approach
To implement BI, more is needed. You only really create added value when employees can work with data in their daily practice. That is a challenge. Often the processes are not set up for this and a large proportion of the employees are not trained for it.
How do you make your organization Self Service BI proof? How do you take your employees with you in the (cultural) change that comes with this? And how do you bring them to the desired level of competence?
Data-driven work requires a change management approach. It starts with the corporate strategy. Where are you as an organization, where do you want to go and how do you ensure that your data strategy fits in seamlessly? Once you have that in focus, you can formulate goals.
Then it's important to link competencies and roles to these and to attune your personnel policy, education and training to them.
Translating to practice
Sounds like a lot of work? It is. At the same time, of course, you can start small, improve step by step and experience how much fun data-driven work is. Think of connecting the different strategies, putting the urgency on the organization-wide map, awakening the motivation of employees and ensuring they are equipped with the right knowledge and skills.
Our partners at Infotopics can help with that! They are well versed in all aspects of BI: people, process, technology, culture and data. Moreover, they operate in different sectors and they know that each sector requires a different approach. With different roles and competencies and therefore a different training program.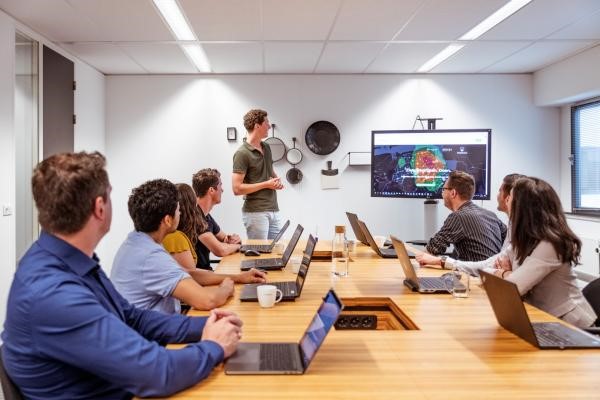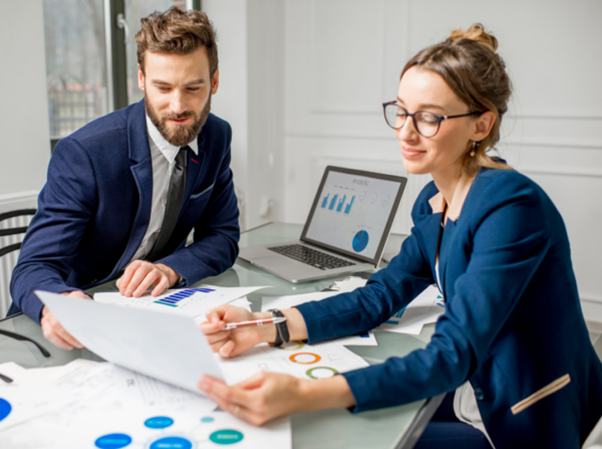 People make the difference
As mentioned above, technology is a must, but employees make the difference. Their curiosity increases when they see that their own practice is central. That data provides answers to their questions and contributes to realizing the ambitions of the department.
The motivation of employees grows when they experience that the work processes are designed in such a way that they stimulate data-driven work. And when they discover how pleasant it is to no longer have to tie all kinds of data from different sources together, but to have everything relevant available in a single overview. If they experience success and notice that they are really successful in extracting value from data and adding it to their own work process.

Infotopics | infotopics.nl | THE NETHERLANDS
Infotopics organizes analytical excellence in your business with an integrated focus on People, Process and Technology. It is our mission to enable organizations, departments and, above all, to people to find insights and answer questions based on data. We get data into the hands of the 'common business user', the person who will recognise and understand patterns and can relate them back to her domain of expertise.
All of this is possible thanks to a new generation of analytical tools like Tableau, Apps for Tableau and a partner who can help you attain a data-driven culture in your company and get the maximum amount of value from your data. Infotopics is that partner, helping you see your data, understand it so you can act based on decisions that matter. We help you organize for analytical Excellence. We offer an extensive pool of expertise with experienced and certified consultants/trainers. Our Infotopics Academy transfers knowledge and reinforce capabilities in a learning journey on an individual and organizational level.