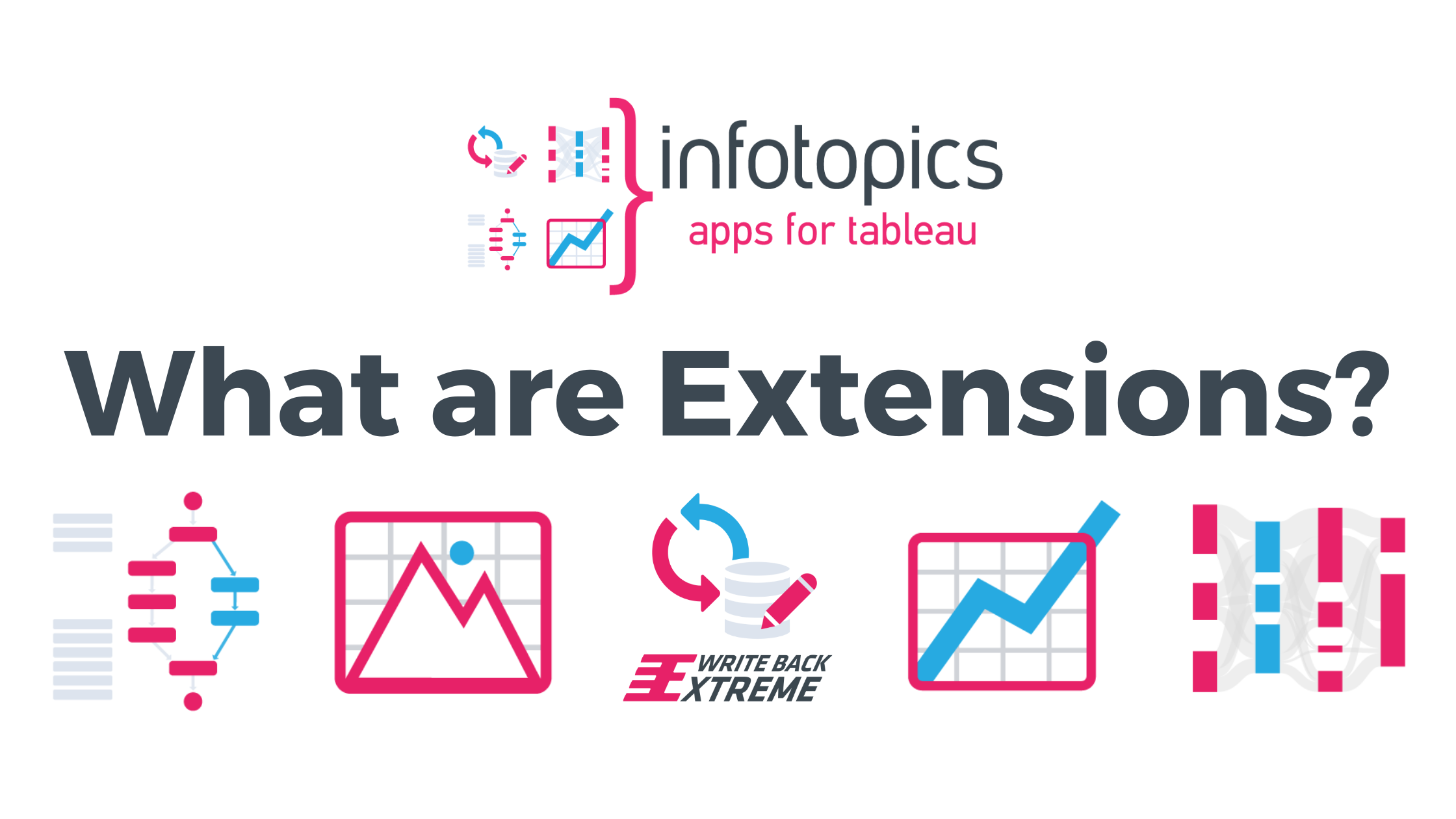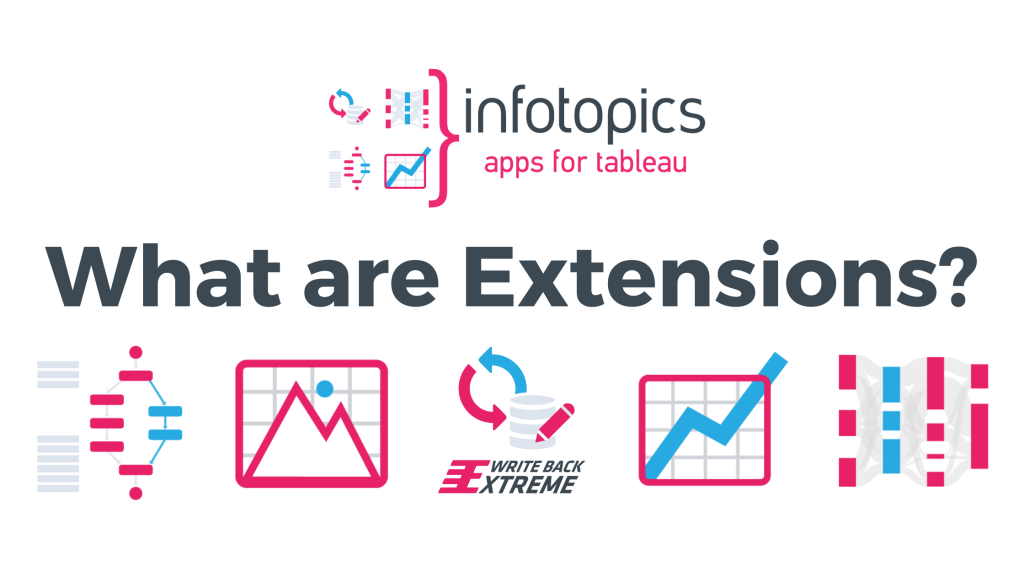 Have you heard of Tableau extensions, but are you not entirely sure what they mean and how they can contribute to your organization? If that's the case, this blog is the right place for you! In a few minutes time, you will have taken your first step into the world of Tableau extensions. Experience the huge value!
What are Tableau Extensions?
Tableau Extensions allows you to add unique features to your dashboards, increasing your possibilities in Tableau and bringing more value to your workflow.
In essence, they are small web applications that can be updated from all kinds of dashboard interactions. 
You can easily drag and drop extensions to your dashboard from the "Objects" section. Once added, you have an overview of the Extension Gallery. It shows you all available solutions with their respective features.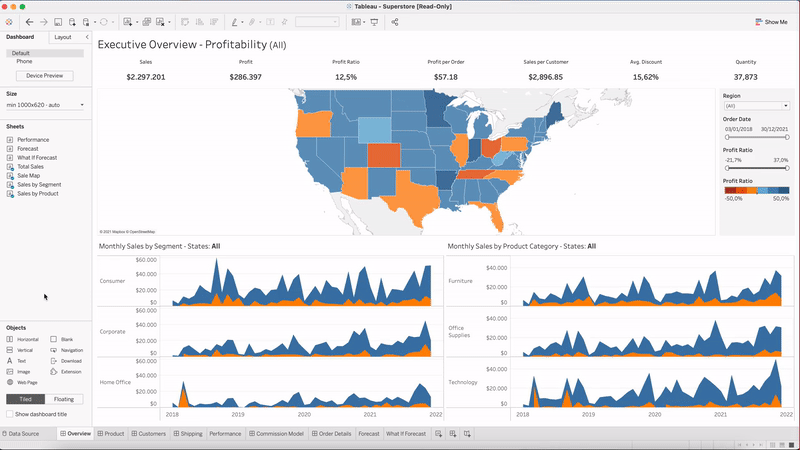 Use Cases for Tableau Extensions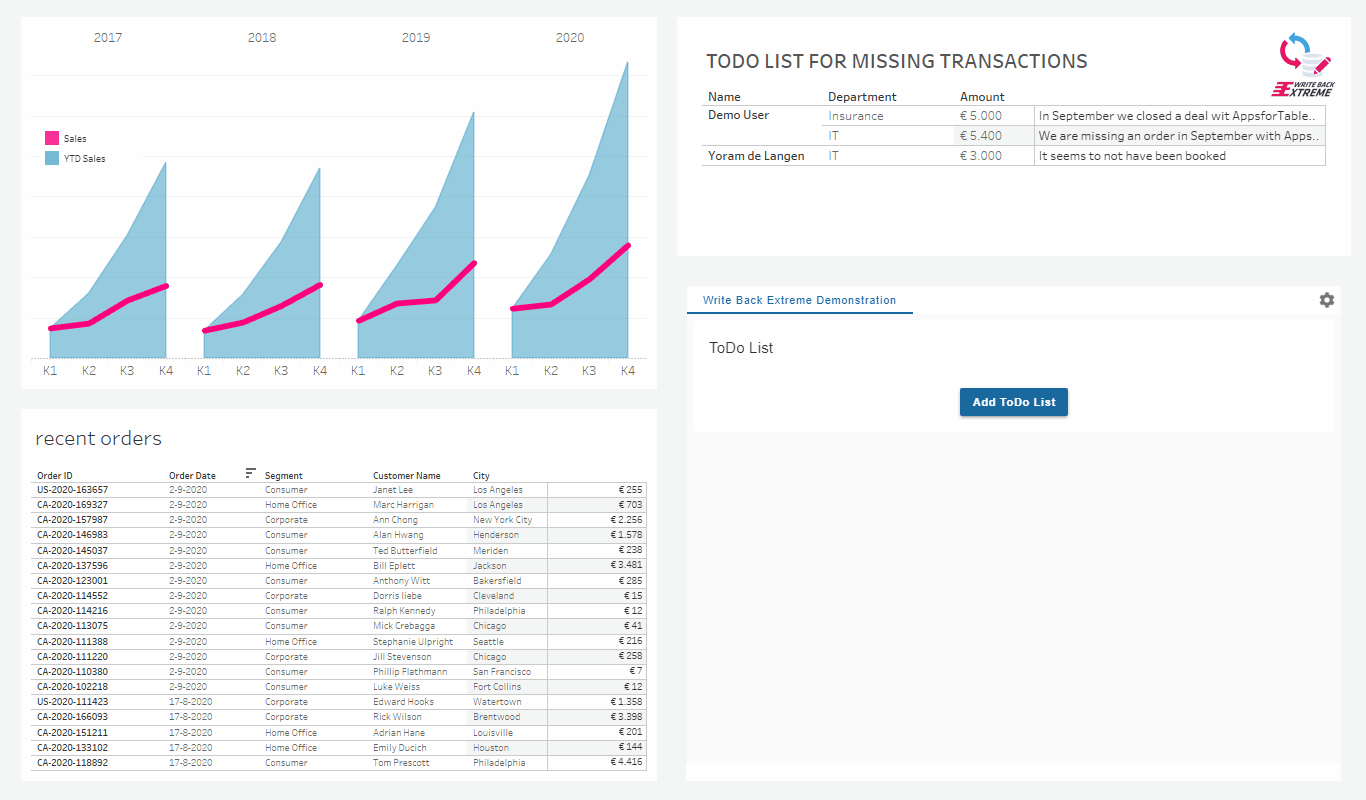 WriteBackExtreme
Most analytics tools are based on a strict read-only technology. Have you ever wanted to add, edit or delete your data in Tableau and see how it will reflect in your visualization?
The WriteBackExtreme extension can help with that! In addition, you can conduct "what if" analyses, comment on data points, add forecasts, and improve your decision-making.
ProcessMining
You have your data in Tableau, including all information systems' event logs. You want to visualize your processes to detect the bottlenecks and improve them.
The ProcessMining solution is here precisely for that! With its animations feature, you can visualize the flows and easily see how your process happens instead of assuming it.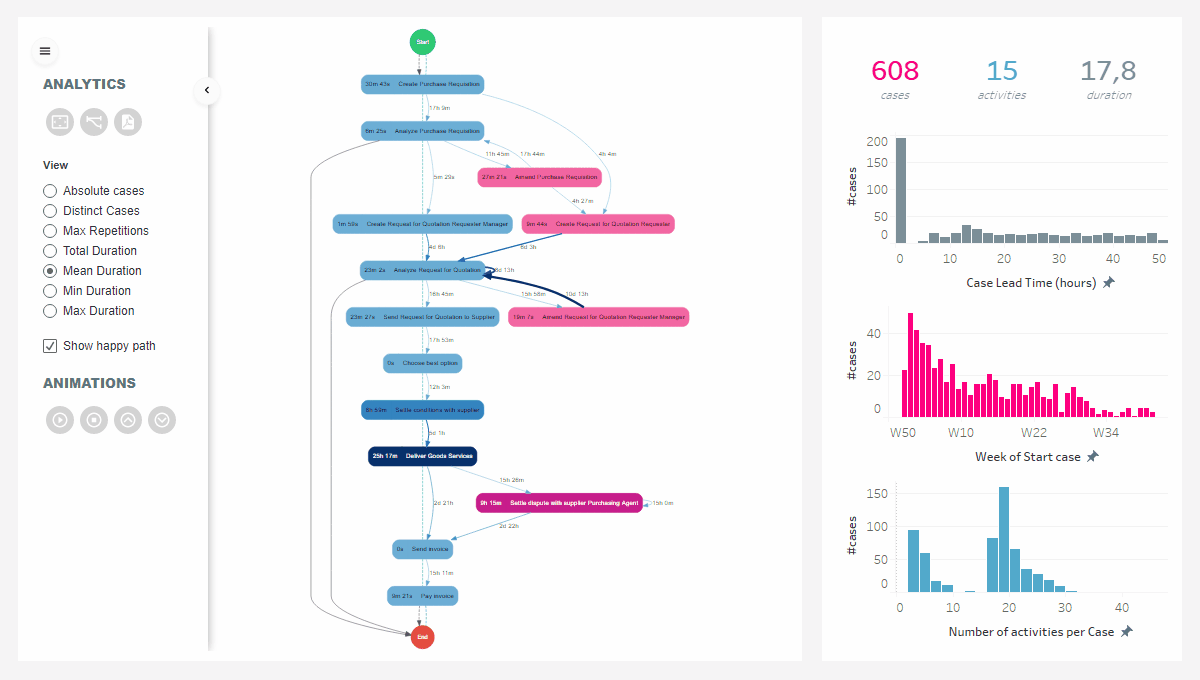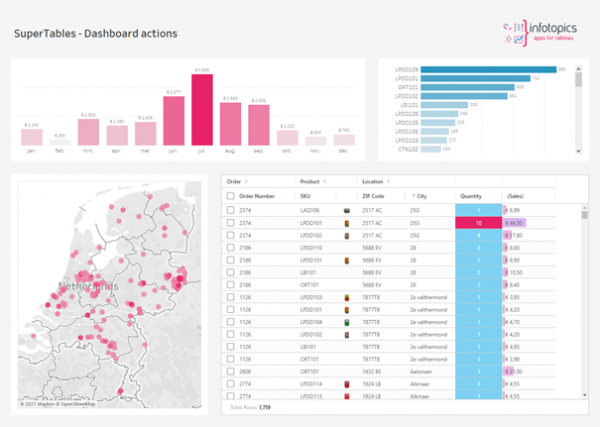 SuperTables
You work with Tableau Tables, but you need to perform some functions that can only be done in Excel. Afterward, you have to send the file to your colleague. It takes time to switch between programs, and it also creates some risks for your data security. How can you avoid that?
It's easy with the SuperTables extension! It brings you and your users huge value by offering self-service with various Excel-like features, saving you time, and keeping your data under the governance of Tableau.
There are many more use cases that can easily be solved with the help of a Tableau extension. Browse through the Tableau Extension Gallery and find the perfect one for you!
For our Technical Readers
To use Tableau Extensions, Tableau has developed a functionality called the Extensions API. This functionality is the core of extensions. With it, you can receive all kinds of information from your dashboard or data source. For example, you can ask the dashboard which sheets are active, how many marks a sheet contains, which filters are used, and much more! You can also use the Extensions API to push action or information to the dashboard. Update a parameter, change the filter or refresh the dashboard every 5 seconds.
Since Tableau Dashboard Extensions are small web applications, the extensions must be hosted somewhere, just like any website. You can use Tableau Dashboard Extensions with a .trex file. This file has information about the extension, such as the name and the location of the extensions. Infotopics | Apps for Tableau has an Enterprise Cloud solution, where we are hosting extensions for you. The only thing you need is the .trex file and internet access!
Premium Tableau Extensions by Infotopics | Apps for Tableau
Infotopics | Apps for Tableau is the market leader for Tableau extensions. We have invested all our knowledge and expertise in creating easy-to-use and time-saving solutions to improve your overall workflow in Tableau.
Browse through our Tableau Extensions Catalogue and find the right value-added solution for your needs!
We love to make solutions and help Tableau users to do things more efficiently. If you have feedback, ideas, questions or need support, please make sure to share it with us! Also, don't forget to follow us on social media for our latest news and updates.