DrillDownTree
Supports countless features
Pop-up mode
Do you just want the DrillDownTree to show up when users click a button or select a mark in your dashboard? This is possible using the "Pop-Up" mode of DrillDownTree. Format the popup button to suit your corporate identity and dashboard color style.
Print your tree
Creating multiple DrillDownTree vizzes to print and share will allow you to tell your story by highlighting areas of success and other areas which may need investigating. This Print feature works with Tableau Cloud and Server.
Ad hoc and Root-Cause Analysis
The analytics options allow users to explore data in a more efficient way. Sorting on dimensions, switching between measures, printing and more! When drilling down on your data, use the analytics options as a tool to get instant insights whilst staying in the flow.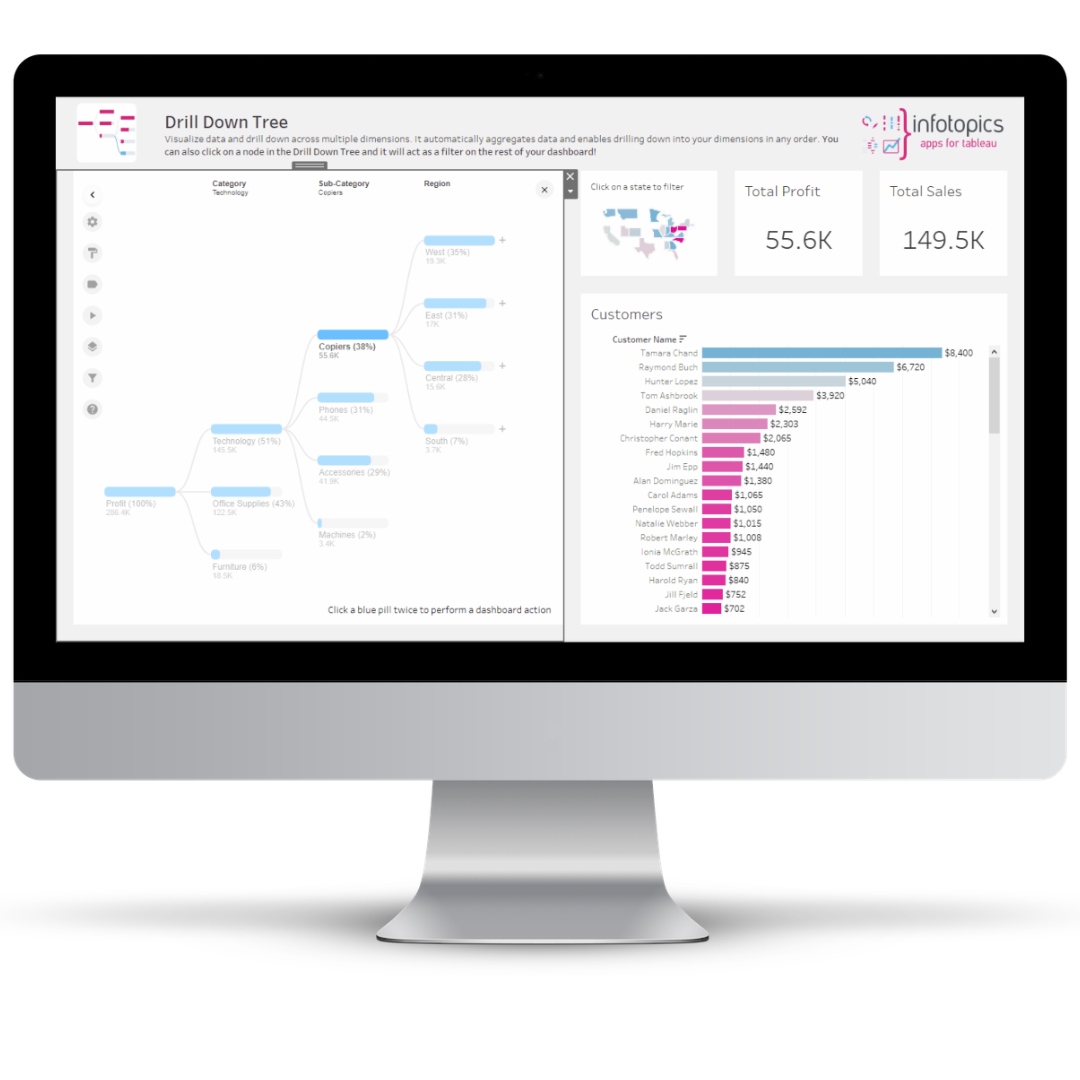 Flexible drilling down on any measure and dimension without predefined hierarchies

Customisable formatting of nodes, links, labels

Dashboard interactions using dashboard actions when clicking nodes

Popup mode to save dashboard space by opening in a popup

Custom calculation

Dashboard action

Ability to store the view in a parameter.
FAQ
Does this product work on phone and tablet?
Jenne Morsink
2023-10-13T12:44:55+01:00