"Apps for Tableau's SuperKPIs templates allow you to create and maintain a wide range of KPIs with complete context, including time-series comparisons and conditional formatting for highly polished executive dashboards. Easy and fast. Apps for Tableau's innovative template design and dashboard generator addresses all the layout, formatting, and time series adjustments required saving significant development time and ensuring a high level of polish, layout flexibility, and KPI standardization. Congratulations on creating a very easy-to-use, relevant template configurator in which the Tableau community will find much value."
– Douglas Chope, Principal Solution Engineer at Tableau Software, a Salesforce Company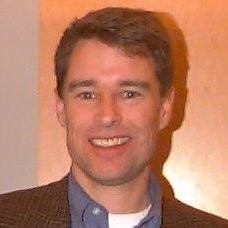 Merlijn Buit & Klaus Schulte: A Visionary cross-border collaboration
Merlijn Buit and Klaus Schulte have been collaborating ever since they both became a Tableau Zen Master/Visionary back in 2019. When they realized that they lived only a few kilometers away from each other (Dutch-German border) they planned sessions to share their Tableau knowledge and they even started working together on projects.
In SmartTemplates they've brought together both their unique strengths which they are known for in the Tableau universe. Well-designed and practical solutions, that can scale and therefore be used in big organizations.
Starting with KPI cards because it's one of the most common visualizations in business reporting, and there was no fast solution for KPI cards yet. People needed something as performant as a Tableau Extension and as flexible as a native Tableau solution; that's where the Tableau Visionaries step in. Klaus reached out to Apps for Tableau with his famous words:
Oh, I get by with a little help from my friends

Mm, I get high with a little help from my friends

Mm, gonna try with a little help from my friends

– ​Borrowed from Ringo
And he came up with his first prototype in January. Time flew by and now they proudly present to you: SuperKPIs!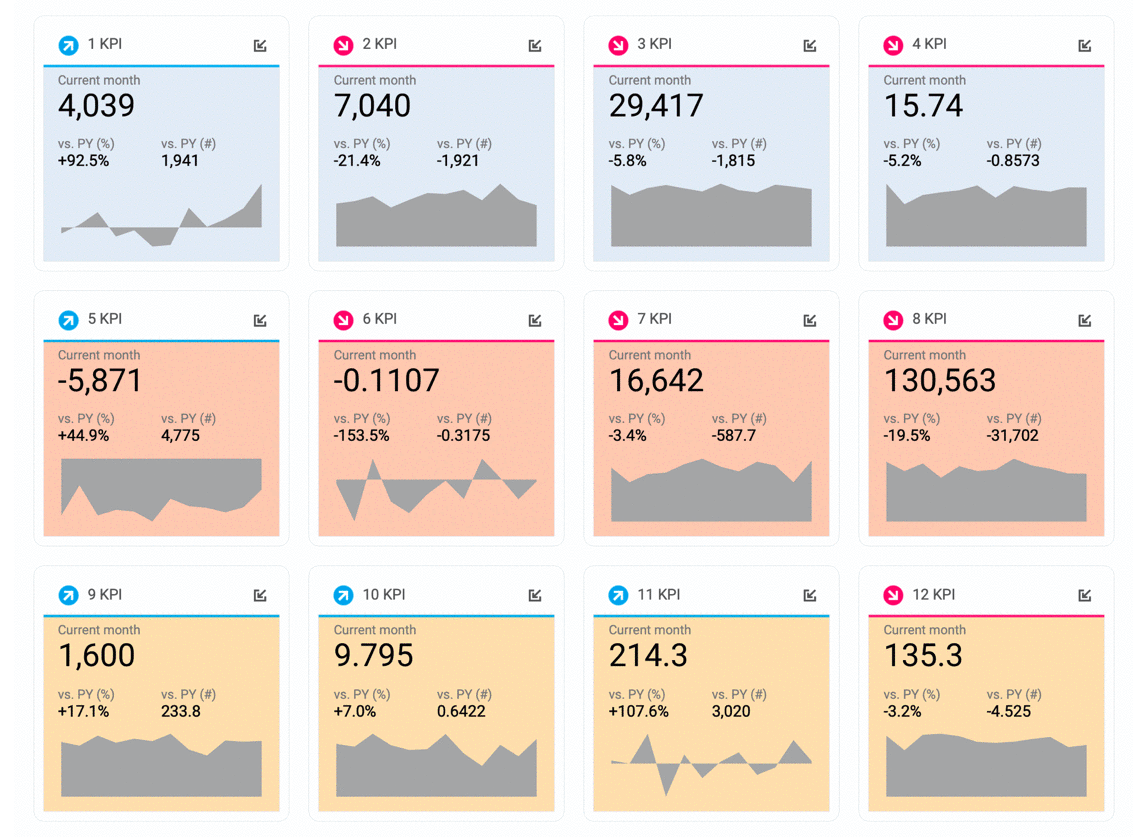 5 templates
250+ designs (variants)
Connect with any data
Reduce development by 90%
Flexible and responsive
Only 1 worksheet
Consistent layouts across all workbooks
Slice and Dice KPIs by adding it to rows and or columns
Native Tableau
Make Dashboard Consumers HAPPY! – How it works
Optional:
Slice & Dice
Change Aggregations
Style KPIs
Embed in existing workbooks and/or dashboard
Are you ready to try SuperKPI's?
Support
Our team is committed to your success with Infotopics | Apps for Tableau
Trial
Trial with limited features
–
Tableau Desktop – Tableau Server – Tableau Online
Always up to date
Requires internet access
Instant Download
Cloud based / 99% uptime
Support by ticketing system
Enterprise
Billed Annually
Contact for info
Tableau Desktop – Tableau Server – Tableau Online
Always up to date
No internet access required
On premise installation
Personal enterprise portal
Personal enterprise support
Additional enterprise features

FAQ
What data structure can be used?
Jenne Morsink
2022-05-11T11:00:21+01:00
We currently have three templates: Normal transactional data where KPIs are in the columns. We have pivoted data, so if you have your KPIs in one column and the values of the KPIs in a different column and we have an aggregated pivoted, more advanced layout, which is also possible. If you have different use cases; we are up for a challenge if you have more use cases!