CUSTOMIZE SuperKPIs
Color
Go wild with colors! You can customize colors in SuperKPIs to your absolute will. Implement your organization's color palette, and use color to encode further information.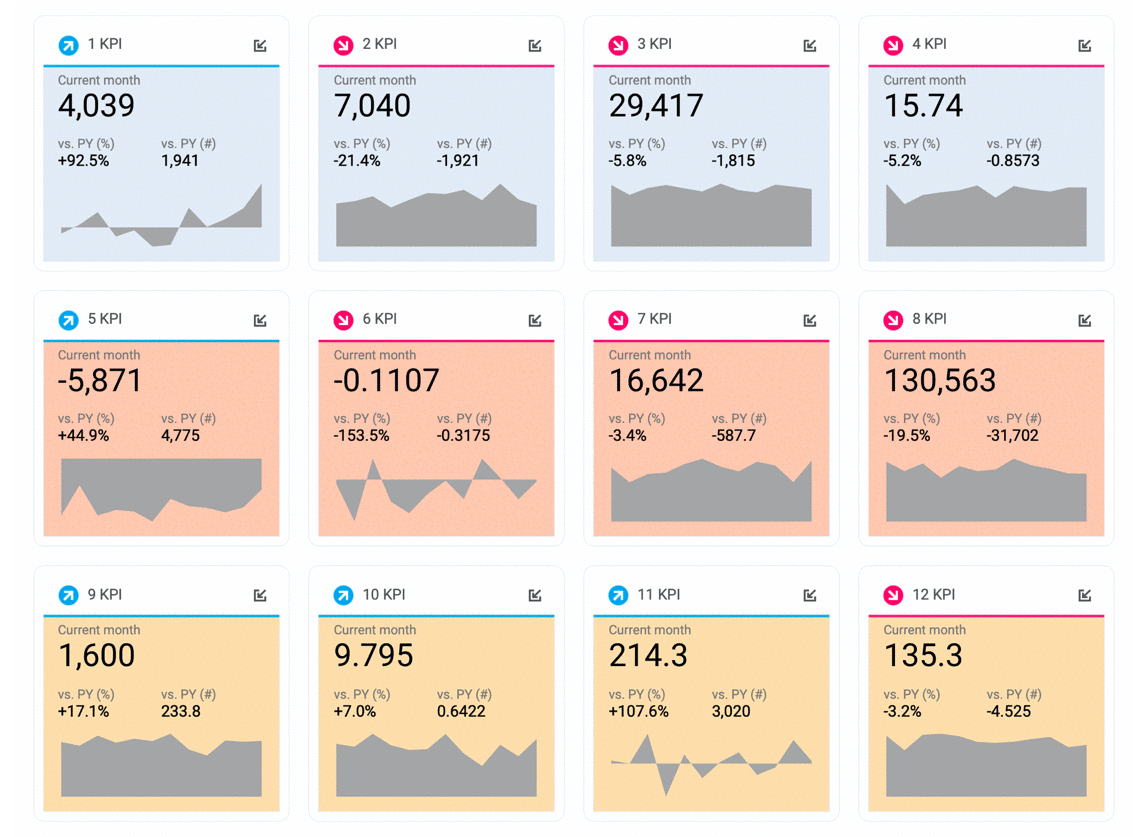 Use the

Color_any object

field to color any object in the view (hence the name 🙂 ). When coloring numbers or labels that are used with  a circle or shape mark, make sure that the font color is set to "Match Mark Color".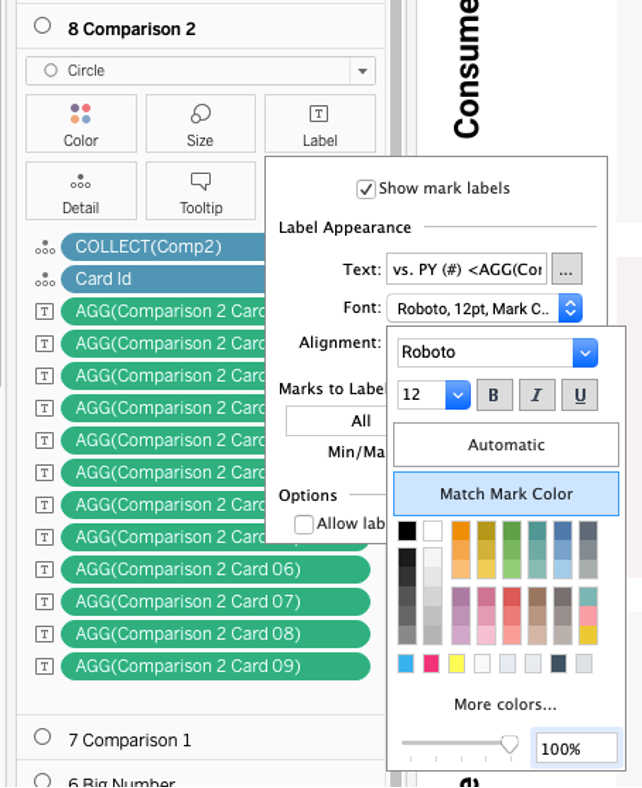 Put a measure (e. g.

Comparison 1 all

) on color for the background or the tiles layer.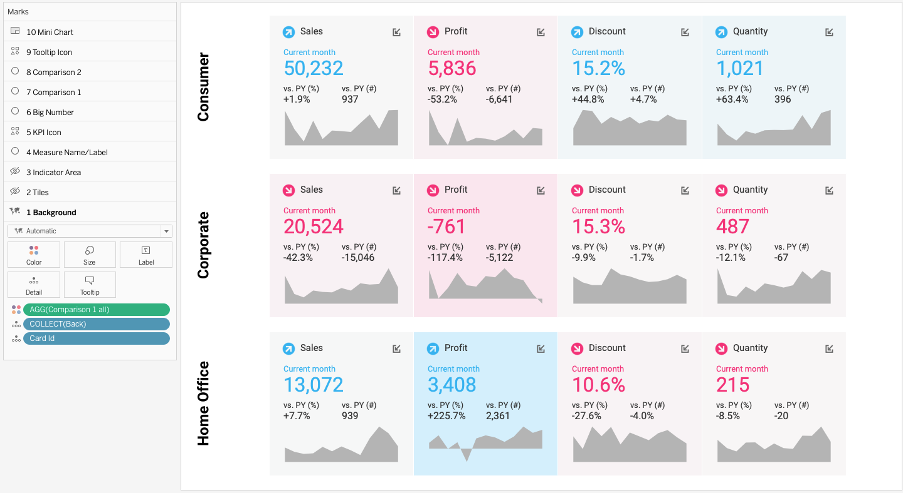 Use any dimension on color to highlight the cards belonging to the same dimension.
Borders
Go wild with borders! Use borders on the tile and on the background layer to create different designs of your KPI cards.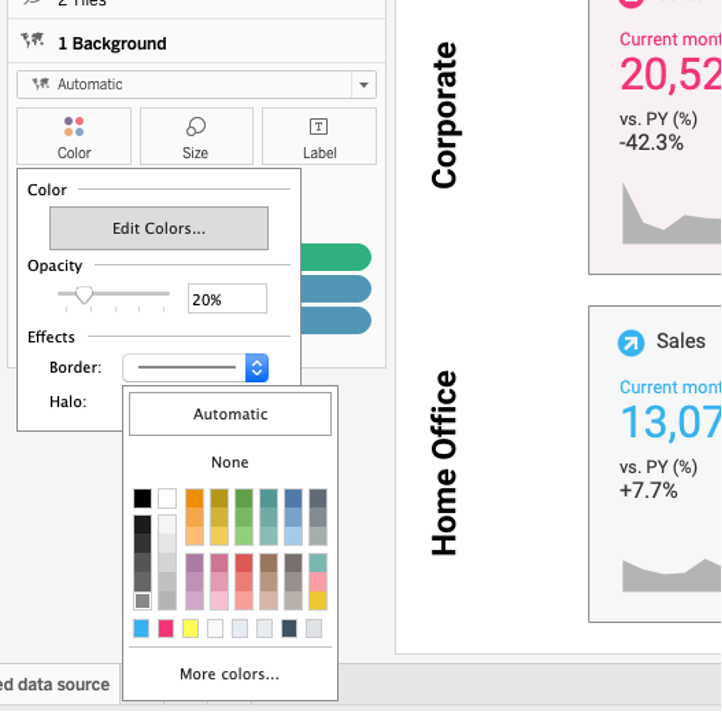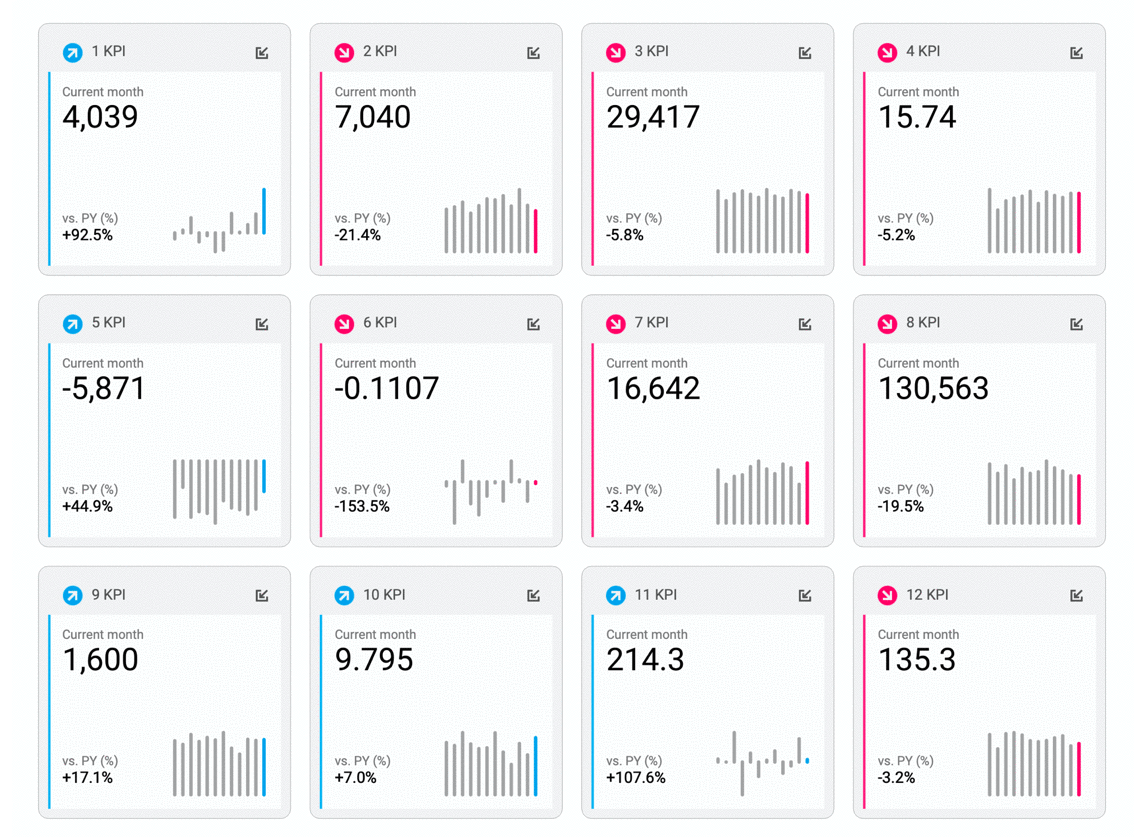 Format Options
Use all available Format options to create unique designs:
Fonts

Shadings/Background Color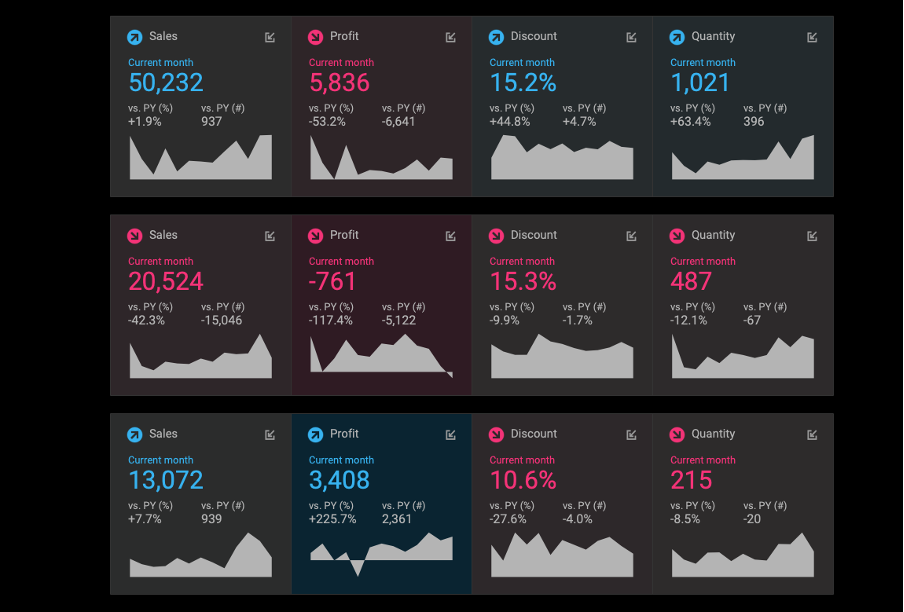 PERFORMANCE OPTIMIZATION
SuperKPIs run at a decent performance. If you feel the need to further improve query and load time, consider the following simple rules:
Templates B&C > Template A (pivoted faster than unpivoted data sources)

Extracts > Live connections

BAN Template > Line Template > Bar Template > Progress Bar Template > Area Template

Extract Filters > Data Source Filters > Quick Filters

Limit the number of Quick Filters in the view

Hide unused fields
Use the dashboard performance check in 2022.1
We love to make solutions and help Tableau users to do things more efficiently. If you have feedback, ideas, questions or need support, please make sure to share it with us! Also, don't forget to follow us on social media for our latest news and updates.