Tableau Conference 2019 Highlights
The What, Why and How's of Extensions for Tableau
Our very own Zen Master and Founder of Infotopics | Apps for Tableau, Merlijn Buit, gave insights about the what, why, how's, and security of the Extensions API during the Tableau Conference 2019. This session is full of live demos, NEW extensions like Write-Back, Scrollytelling and Annotating as well as playable games built with Tableau. A MUST see!
Winner Hackathon 2019!
Merlijn Buit and Tristan Guillevin, known as team EasyHooks, won the $1000 Grand Prize and custom #DataDev Rockstar trophies. More importantly, they also earned the title of #DataDev Hackathon Champions until Tableau Conference 2020. Team Easyhooks' winning hack was building a UI interface for Tableau's newest API, Webhooks.
EasyHooks is a web app that allows any Tableau Server admin to easily enable the recently introduced webhooks in Tableau. By simply entering your Tableau Server login and password, you have access to a user interface to select webhooks to activate and the destination URL. You'll also see the list of the existing hooks with the ability to remove them. For the demo, they developed a Zapier service that automatically send Slack, Teams, and Email notifications when something happens on the server.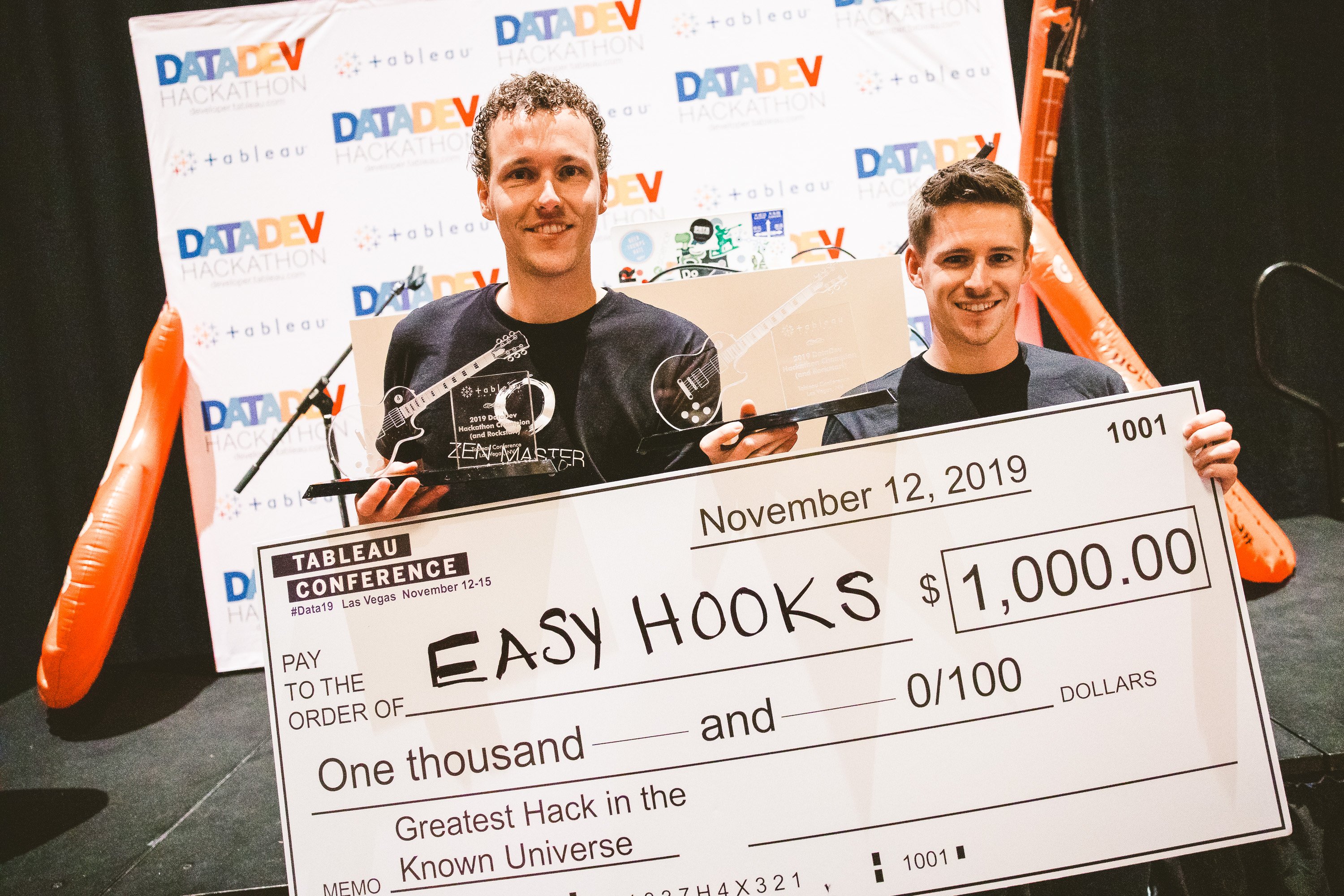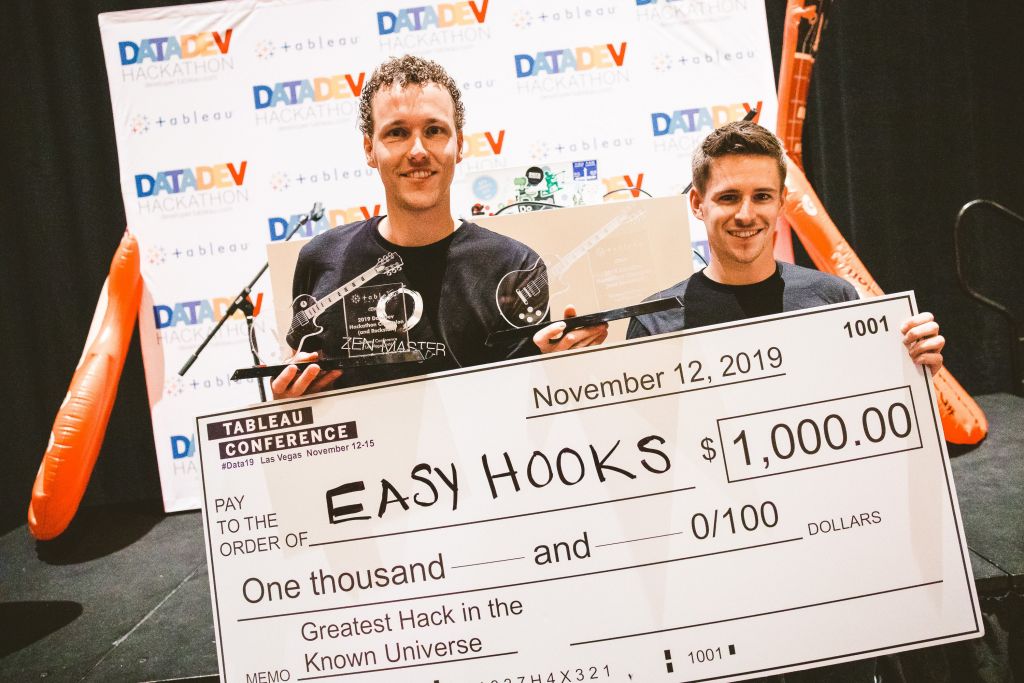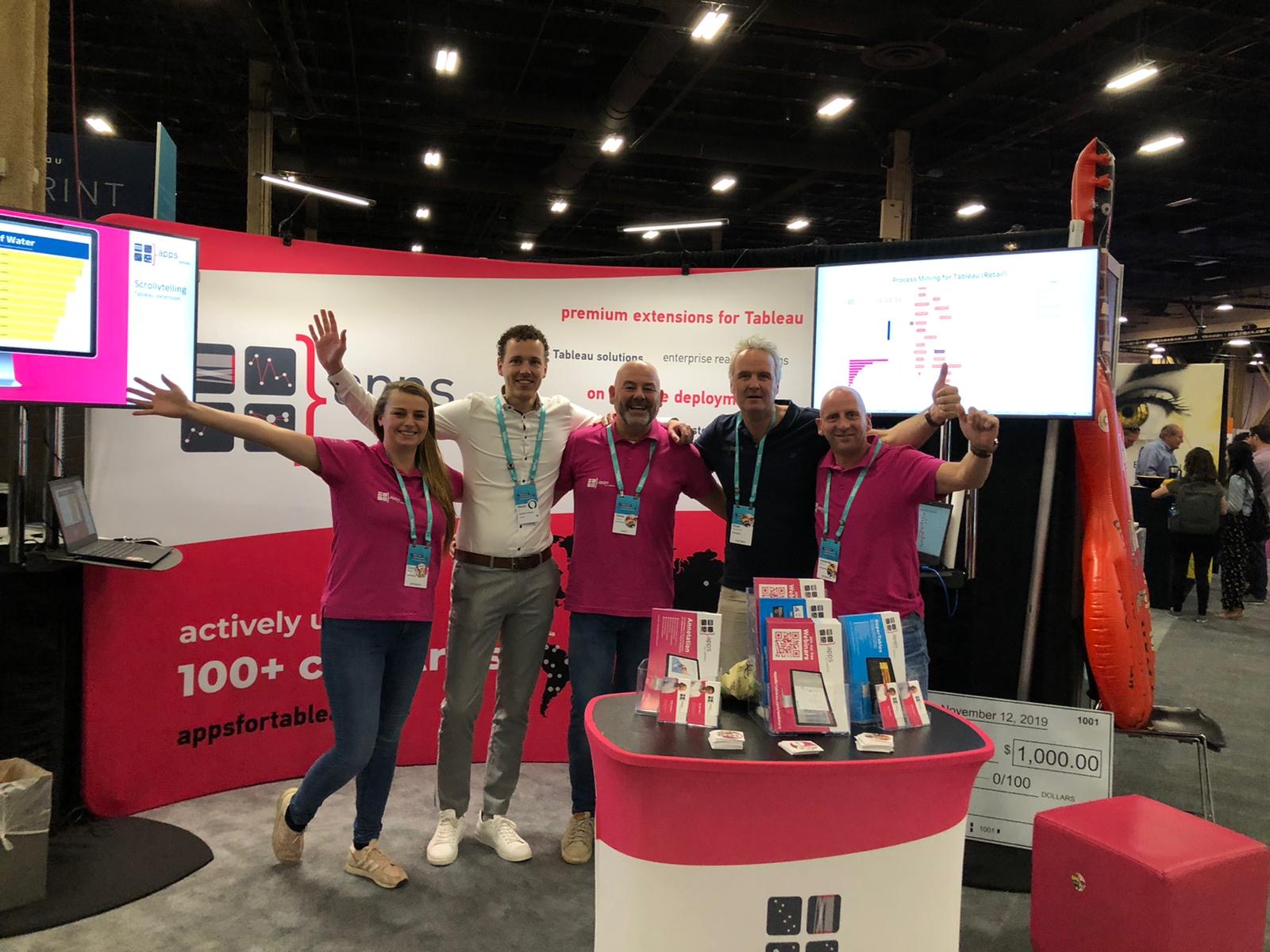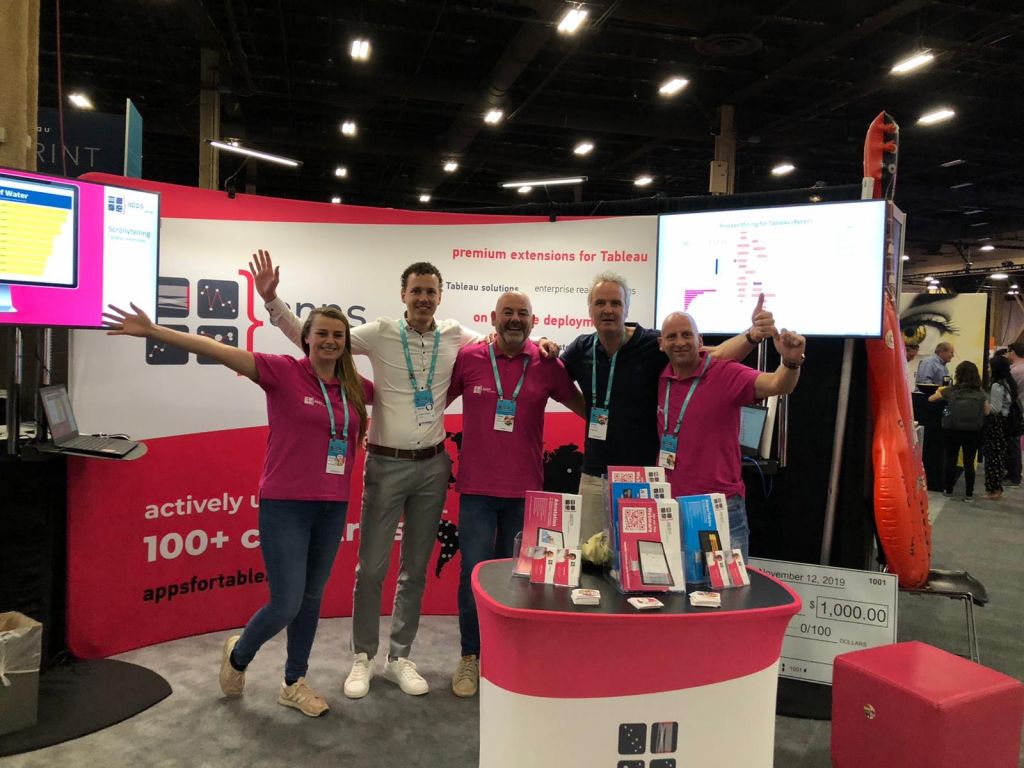 Infotopics | Apps for Tableau as Sponsor
We are incredibly proud that Infotopics | Apps for Tableau was a sponsor of #data19 Data Village. We had so many incredible conversations with you and learned a lot! If you have any questions left or if you would like to attend to a webinar, feel free to contact us and register for our webinars!
THANK YOU!
We love to make solutions and help Tableau users to do things more efficiently. If you have feedback, ideas, questions or need support, please make sure to share it with us! Also, don't forget to follow us on social media for our latest news and updates.