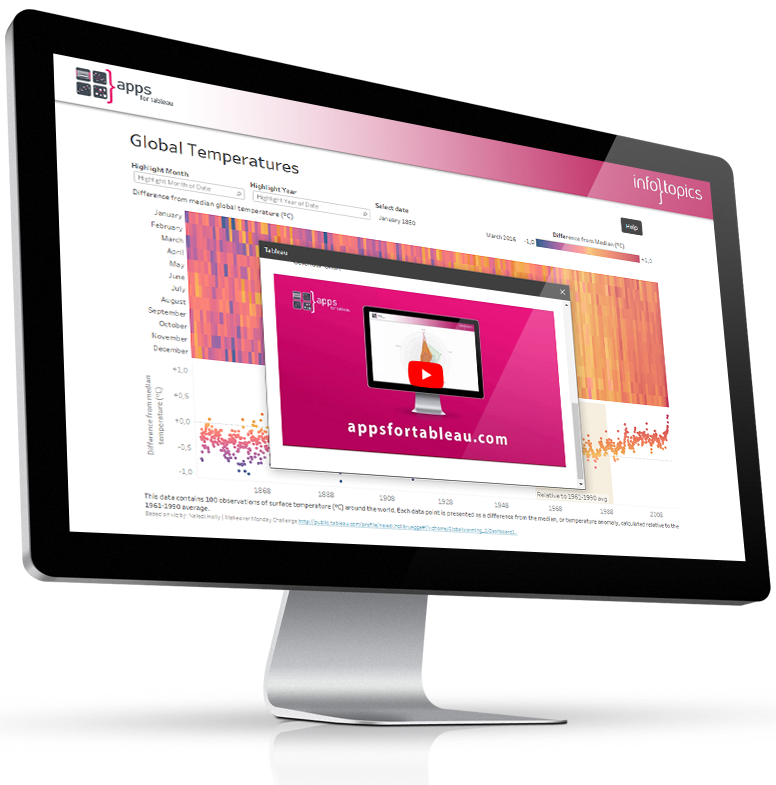 What's New in Apps for Tableau
Every Quarter we will inform you on our most recent product updates that were developed with above all, your input. In this 45 minutes online event we will explain and demonstrate the latest additions and features of our product portfolio.
WriteBack extensions webinars
Most analytics tools are based on strictly read-only technology. Sometimes however, you want the ability to add, delete or edit existing data that lies behind a Tableau visualization, and instantly see those changes reflected in the Viz. Write Back Extensions allow you to add or edit data directly from your Tableau Dashboard.
SuperTables extension webinars
Using a table in your dashboard can come in handy if you want to provide your dashboard users with extra context on their visualization. SuperTables allows you to provide your dashboard users with a table that supports unlimited columns, inline filtering, export to Excel, pivoting, grouping and many more features. Drag the extension to the dashboard, configure data(sheet) to feed the table and you're ready to use SuperTables. You've never seen a more powerful table!
ShowMeMore Extension webinars
Tableau guides you towards best practice visualizations with the excellent "Show me" button. What if you need a different type of graph in your dashboard to fill in special needs? Creating new visualizations can be challenging. Subscribing to ShowMeMore enables you to serve new graph types to your customers. ShowMeMore is already equiped with mind blowing visualization types, ready for you to use! Check out this webinar too learn more.
Once you have created a beautifull dashboard you want your Dashboard users to be as excited as you are. To optimize the user experience of your dashboard you need to know if your dashboards performance is OK and if your users really use all features of the dashboard you provided (filter interactions, parameter interactions, mark selections and Dashboard actions). AppsforTableau has created a set of three extensions that help you monitor analyze and boost your user experience. This webinar will cover the PerformanceInsight extension to analyse Dashboard performance, DashboardGuide as an advanced help screen to explain your users how to use the dashboard and DashboardUsage to measure all hits and user Interactions with your dashboard. Request a webinar to learn more on User Engagement with our extensions!
PictureThis Extension webinars
The "PictureThis" Tableau extension helps you create dynamic image tables that can be used as a filter in your dashboard. A picture is worth a thousand words, why not use more images in your dashboard? Have you ever tried to use product or colleague images instead of names as a filter in your Tableau Dashboards? Tableau offers url actions, background images and shapes to use pictures in your dashboard. It requires a lot of work to get your images all prepped up to be used in your dashboards the standard way and still it remains a static or low res exercise that thickens up the size of your workbook. Request a webinar to learn more on these dynamic imagetables with PictureThis.
LET'S MEET ONLINE
Use the form below to get in touch and schedule an online meeting. We would like to get in touch and demonstrate our extensions to discuss the best fit for your use case(s).