Unlock the Power of Dynamic Images in Tableau with PictureThis.
Say goodbye to static, low-resolution elements that bloat your workbook size, and seamlessly integrate dynamic images in Tableau into tables, leverage URL actions, and enjoy flexible layouts with effortless filtering.
Trusted by 600 companies in 150 countries.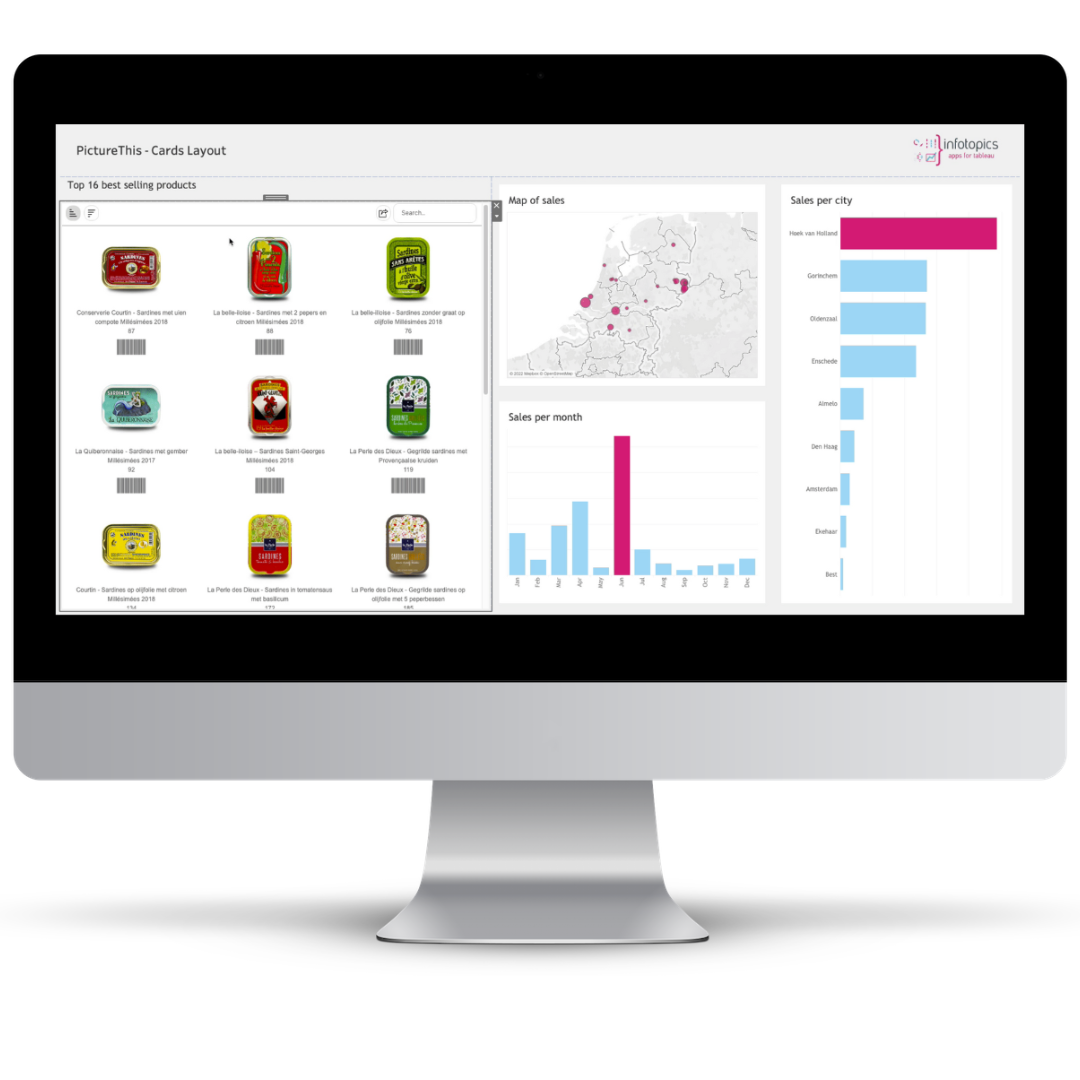 A picture is worth a thousand words.
The PictureThis Tableau Extension helps you create dynamic image tables that can be used as a filter in your dashboard. Use Image URLs from your dataset that automatically create a responsive image table. The images will act as a filter on another target sheet in your dashboard. Images are not stored in your dashboard, they will dynamically be lined up in an image table based on your data and can be used as a filter!
Countless features for your use case.
"Our creative stakeholders feel much more empowered when they see the products in the photos. PictureThis helps bring our data to life in a very unique and efficient way. It is a key extension that we see as foundational to many of our reports."
– Nadine Elway, Business Intelligence Manager at Savage X Fenty
"Our creative stakeholders feel much more empowered when they see the products in the photos. PictureThis helps bring our data to life in a very unique and efficient way. It is a key extension that we see as foundational to many of our reports."
– Nadine Elway, Business Intelligence Manager at Savage X Fenty