Share vs Enterprise Subscriptions
Did you find the perfect Tableau dashboard extension for your needs? Did you do the free trial and experience the huge value? Is it now the time to decide what subscription to purchase? If you answered yes to all questions, this blog is the guide you need to make the most fitting decision for your organization's needs.
Infotopics | Apps for Tableau offers two types of subscriptions that satisfy the various demands of our customers – Share and Enterprise. In this article, you can read the pros and cons of both options and you can make the best decision.
Share Subscription
The Share subscription is a cloud-based SaaS option, hosted on the Infotopics | Apps for Tableau cloud platform. As a customer, you will always have up-to-date extensions since updates are published automatically (just like you are used to with Tableau Online). With Share, you can instantly download and use your extensions on Tableau Desktop, Tableau Server and/or Tableau Online. To access the extensions, internet access is required and if you need support, you can make use of our ticketing system and our team will respond quickly.
The Share (SaaS) deployment of the Infotopics | Apps for Tableau extensions allows you to quickly integrate our premium extensions in a safe and governed way.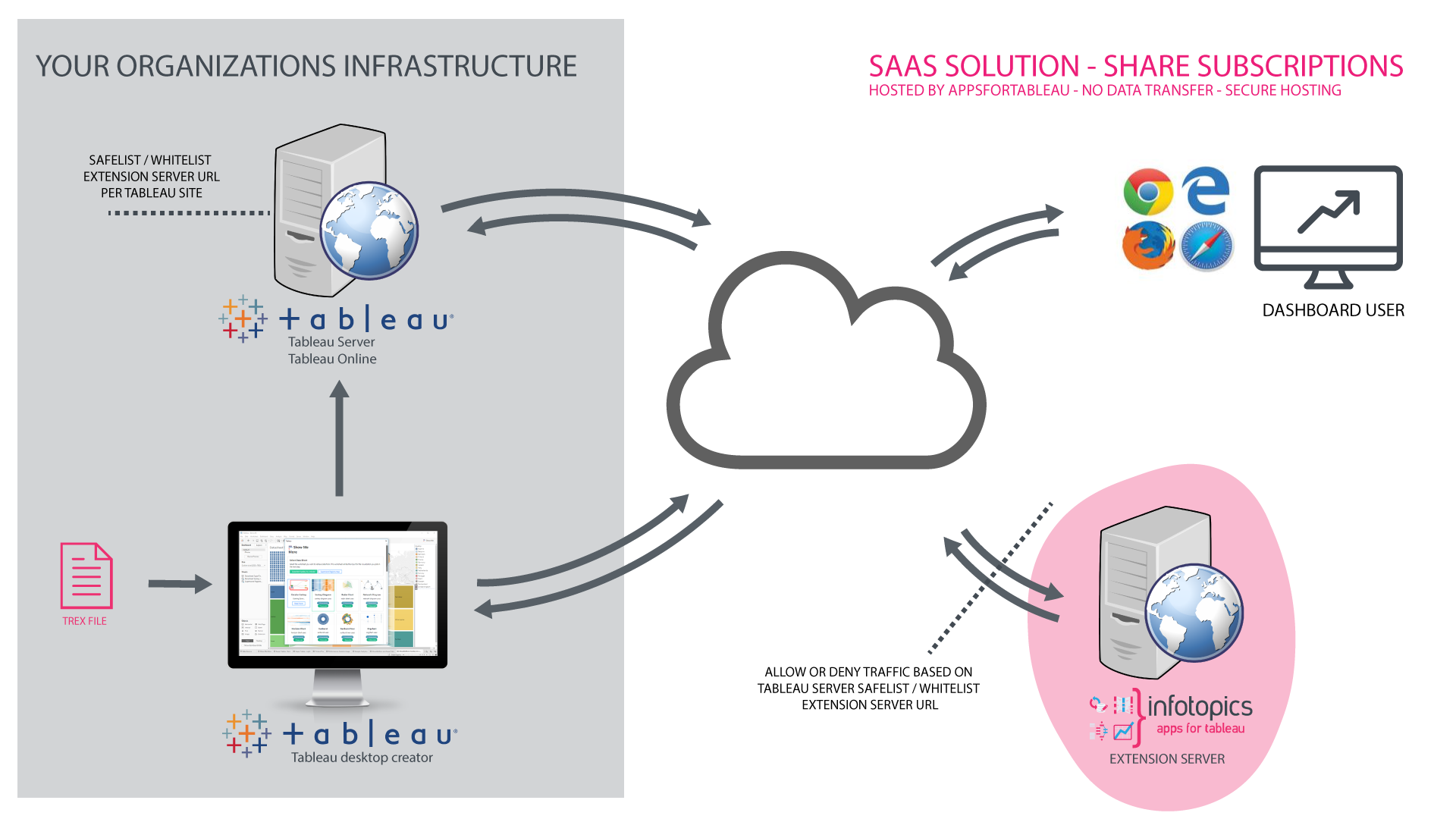 Enterprise Subscription
In contrast, the Enterprise subscription is an on-premise (or private cloud) deployment. As a result, our team will help you with the installation of the extensions in your company infrastructure, where you can use them without the need of Internet connections. You can access updates and license keys of the extensions, through a Personal Enterprise Customer Portal where you can also find product guides, installation manuals and video tutorials. Similarly to Share, the extensions can be deployed on Tableau Desktop, Tableau Server and/or Tableau Online in a secure and governed way.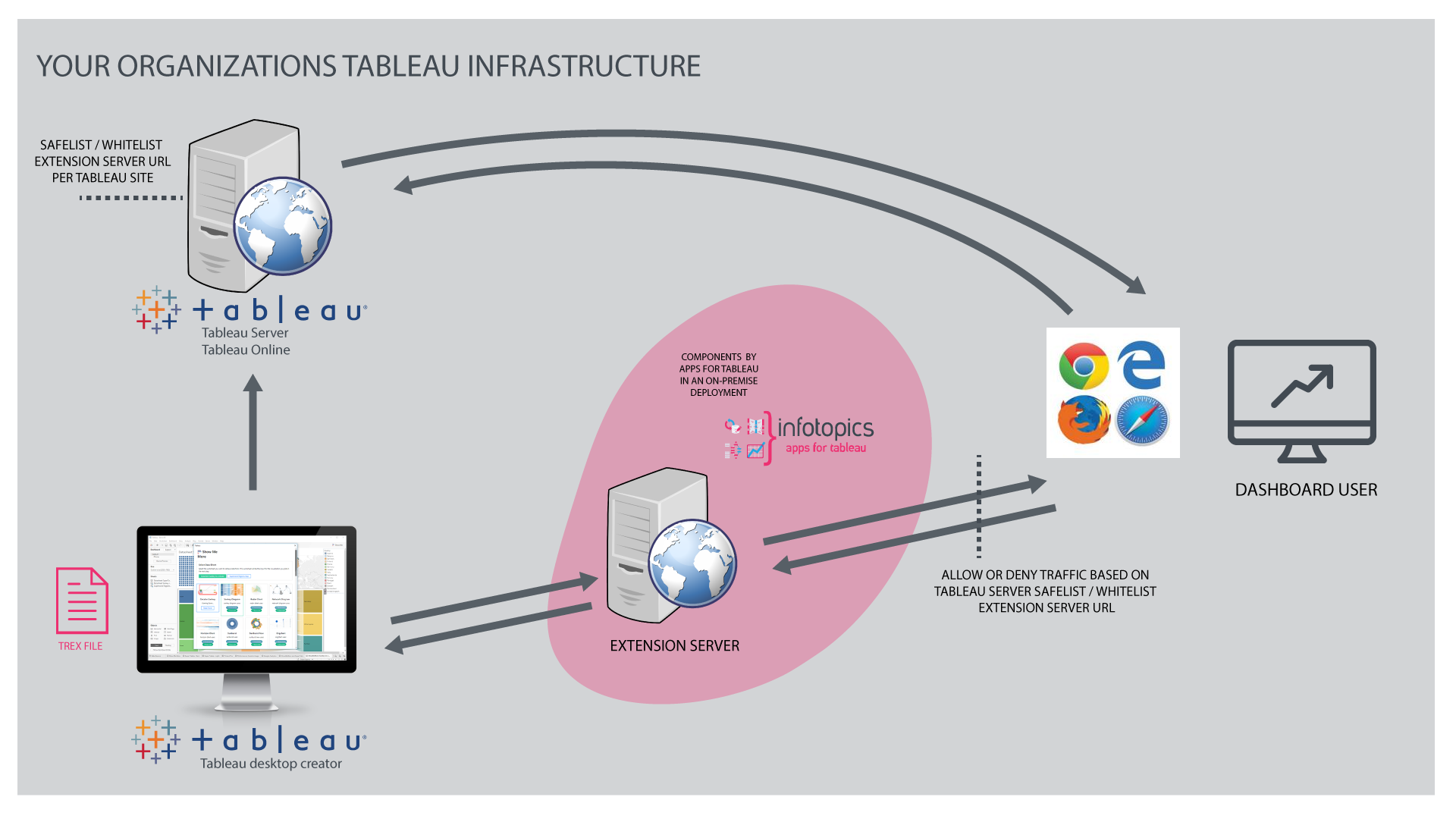 Comparison
Both subscriptions are secure, billed annually and always allow access to the latest updates of the products. The main differences include the deployment method of the extensions.
For more information, questions and pricing, contact us: