PictureThis
From: €2,340.00 / year
Create dynamic image tables from URLs in your dataset that can be used as a filter in your dashboards
Description
The "PictureThis" extension for Tableau helps you create dynamic image tables that can be used as a filter in your dashboards
With just an image url in your dataset, this dashboard extension dynamically generates a clickable image table to be used as a filter or be filtered upon. No need to download or prep loads of images and manually define tons of url actions, this extension gets you started right away. Use your image table as a filter in your dashboard without defining a single dashboard action….
Not ready for a purchase yet? Feel free to take a fully functional 14 day test drive with our trial subscriptions. Click the button below to subscribe for a trial version.
Test drive and check these great features
The PictureThis extension allows you to display your images in grids as wel as tables. Fully interactive. Use Dashboard actions to filter your sheets or your image tables. Experiment with the "Grid layout" as well as the "Table layout". Check the URL Action, Parameter action or plain Filter actions. Seamlesly integrate an interactive image grid based on image url's in all your dashboards. Easy management and dynamically adjusted based on your dataset.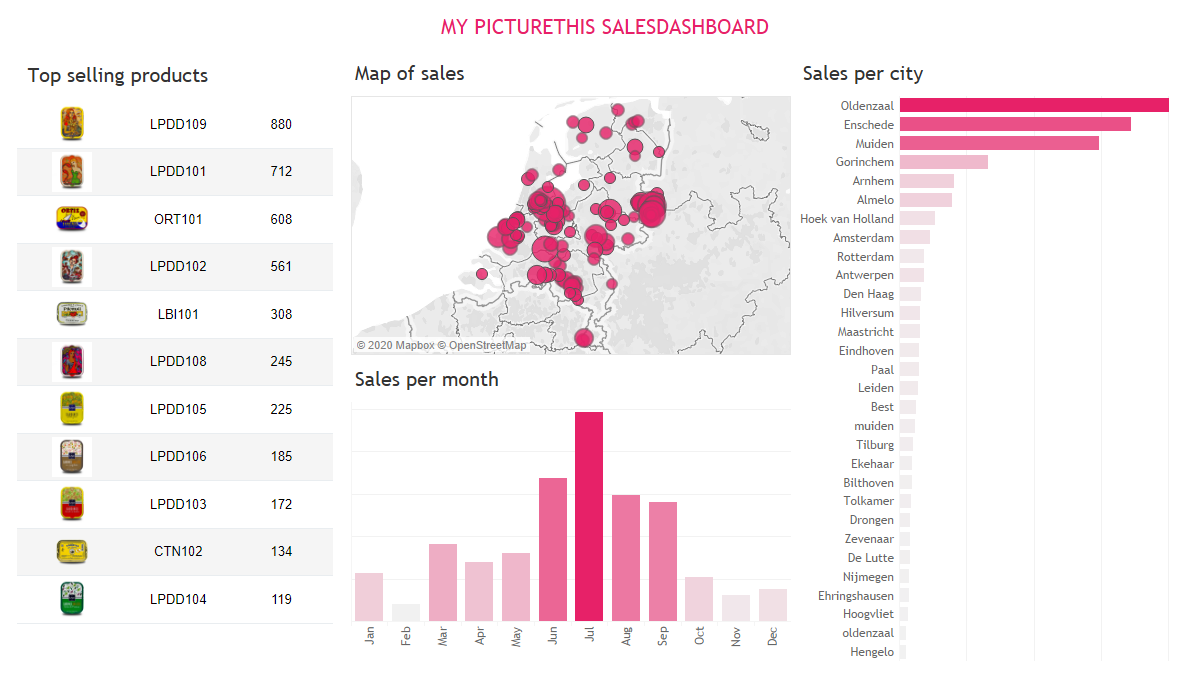 Use Cases
PictureThis can be used for a number of use cases. Often we see the Retail sector using PictureThis to visualize their products in a dashboards instead of only using the product number or SKU.
Of course you can also use pictures of your sales managers in your favourite sales dashboard or use the Table view to present images and data in the same "Image table".
These are but a few use cases and with the built in Parameter and URL actions you can also create a dynamic start page in your web application, website or portal to direct visitors to the appropriate pages from within a Tableau Dashboard.
Webinar
Below you can view a webinar recording on the PictureThis extension. If you want to stay tuned, subscribe to our YouTube Channel.